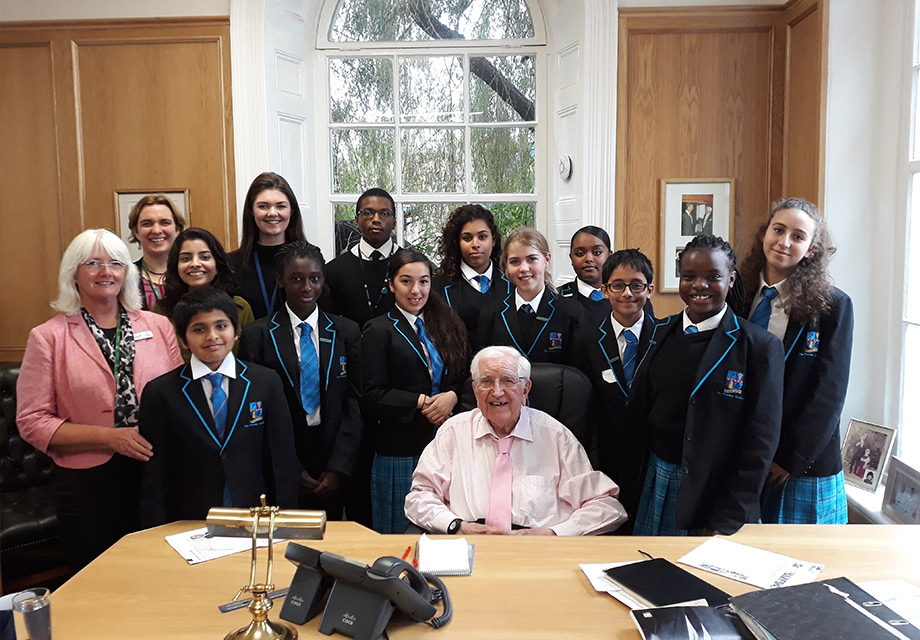 The Jack Petchey Foundation sponsors the Petchey Academy, a thriving secondary school in Hackney.
The Petchey Academy opened in 2006 with a £2million donation from the Jack Petchey Foundation to the school's state of the art building.  The Foundation continues to enjoy a close relationship with the school, whose staff and students follow Sir Jack Petchey's maxim "If I think I can, I can!".
Olivia Cole, Principal at The Petchey Academy says: "Our Latin motto is 'Excelsior' which succinctly captures our ambition for academic excellence in an environment where students are encouraged to develop their interests and talents in all areas. I strongly believe that the students are proud of their academy and value its unique character. Our sponsor, Jack Petchey gives us that distinctive character. Both students and staff follow his maxim, "If I think I can, I can" which proves an apt guide for anyone striving for excellence in their studies, extra-curricular activities and working relationships."
The school does not select by ability but focuses on the local community. Sir Jack Petchey CBE and the Foundation are extremely proud of what the school has achieved since it opened. This is supported independently by the Academy's last full Ofsted inspection, which highlighted strong leadership, as a key to its success. The school prides itself on high standards and expectations communicated in a code of behaviour. 'The Petchey Way' is the bedrock of the Academy and reflects its 'modern way with traditional values'.