Professional playwright helps youth theatre group with script for Edinburgh Fringe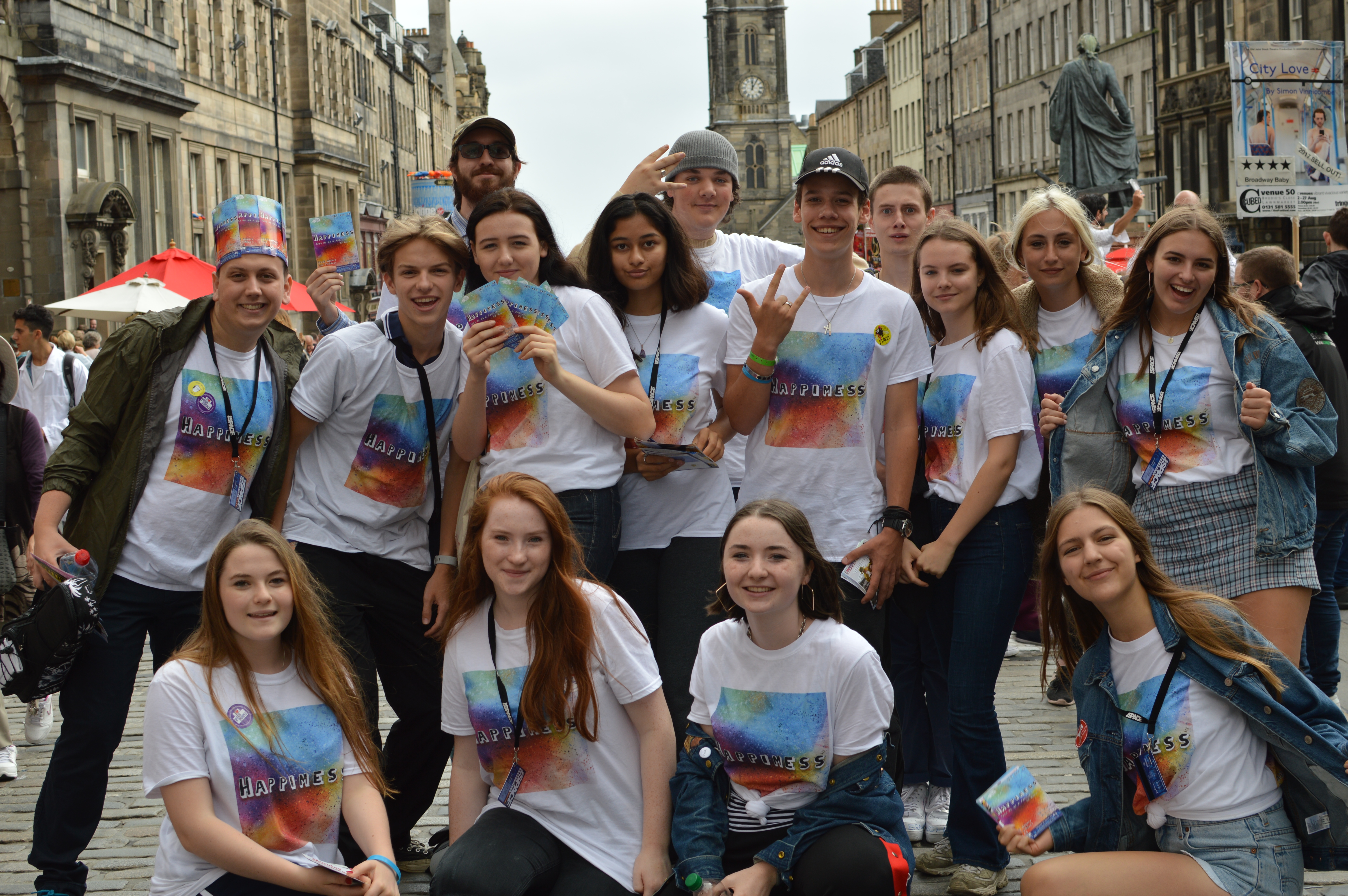 Last year a group of young people from Group 64 Theatre in Wandsworth were getting ready to perform at the incredible Edinburgh Fringe. To help prepare for this production, the youth club put their Small Grant from the Jack Petchey Foundation towards hiring a professional playwright to pass on his wisdom and support them throughout the writing process.
Young performers from Group 64 were then supported by professional playwright, Martin Murphy, in preparation for their Edinburgh Fringe production. They got the chance to develop their writing skills as well as gain knowledge from a professional.
Martin led various rehearsal sessions with the group ahead of the performance. In these he was able to support the group in refining their script for the production. On top of this he also held masterclasses in writing and dramaturgy for the cast and other Group 64 Theatre members, to pass on his knowledge and to inspire young people to explore the world of playwriting.
Martin had been involved in helping the group write their script in the regular rehearsals and then, just before they left for Edinburgh, he helped to shape the final script for the performance. All of the young people were able to learn how to shape a script and continue writing, editing and practicing scripts until they reach a fully developed script for a final production.
Throughout this process, the young people were able to learn lots of skills from developing a script to creating a full structure to follow. A number of the cast had expressed an interest in writing in the past so this was a great opportunity for them to absorb all of the playwright's top tips to become inspired to write themselves. There isn't too much opportunity to explore this style of writing in school or elsewhere, so it was a unique experience for many of the group members. At the same time a few had said beforehand that they didn't have an interest in writing but this changed as they became more familiar with the very different style of playwriting.
The youth club leaders could clearly see how much the work with Martin helped the young people to develop their confidence in writing as well as their self-belief in their own work too. Since these workshops a few members have even gone on to write their own scripts too!