Forward To The Future Competition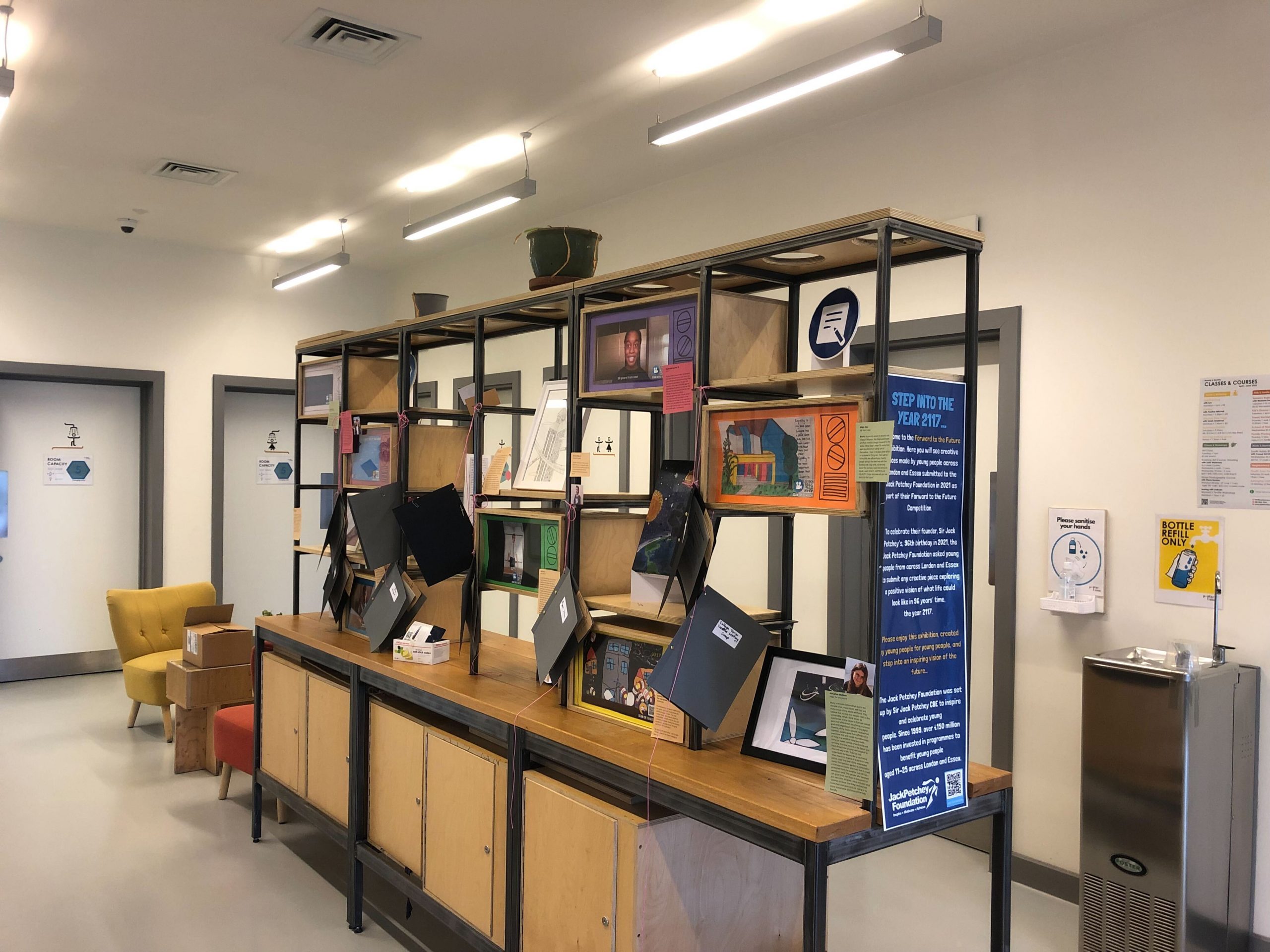 The Forward To The Future Exhibition is open to the public for the whole of April and May at Poplar Union
Last summer, our founder Sir Jack Petchey turned 96. From the discovery of antibiotics to the first World Cup to the first man on the moon, Sir Jack has lived through some incredible achievements and moments of change! Reflecting on these inspired us to look positively to the future and think about what the next 96 years could hold…
To celebrate Sir Jack's milestone, we launched the Forward To The Future creative competition. Here, we asked young people from London and Essex aged 11-19 to send us a creative piece that showcased their positive vision of the world, 96 years in the future!
This was our biggest creative competition yet, with young people sending in over 160 entries! These spanned a range of art forms, including paintings, poems, songs, and even video games. We were blown away by the quality and creativity of this work, which made shortlisting a very difficult process for our panel of young judges.
We are delighted to showcase 36 shortlisted pieces of original artwork in a multi-media 'Exhibition of Life in 2117', an exhibition created by young people, for young people.
The exhibition is open from Monday 4th April and will be available for members of the public to visit for free until the end of May! Poplar Union is open from 9:30 AM to 5:00 PM every weekday.
Poplar Union is located at 2 Cotall St, London E14 6TL. The entrance to the exhibition area is on the side of the building, opposite Limehouse Cut. For all the information on how to get to the space, please visit: https://poplarunion.com/how-to-get-here-2/
If you can't make the exhibition in person – don't worry! We have also created an online exhibition! Scroll down to find out more.
We are so excited to showcase their talents and share their positive visions for the future! Visit Poplar Union this April to see these fantastic creations – let's look Forward To The Future!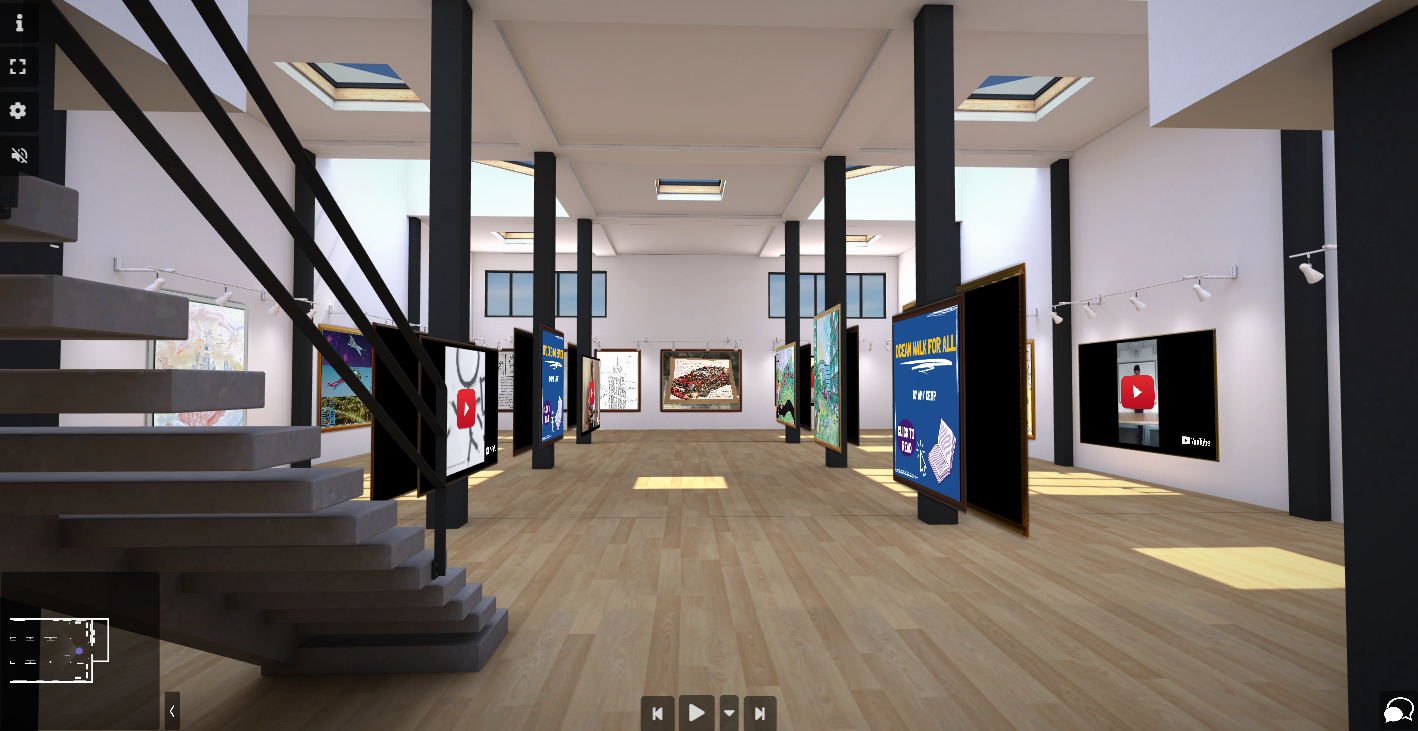 Online Exhibition
Our Forward to the Future Exhibition is also available to view online! Simply click the button below and navigate your way around our virtual gallery, walk amongst the artwork and click to read about the artist's inspirations!
You can either experience the virtual tour by clicking the buttons at the bottom of the screen, or wander freely by clicking anywhere in the gallery.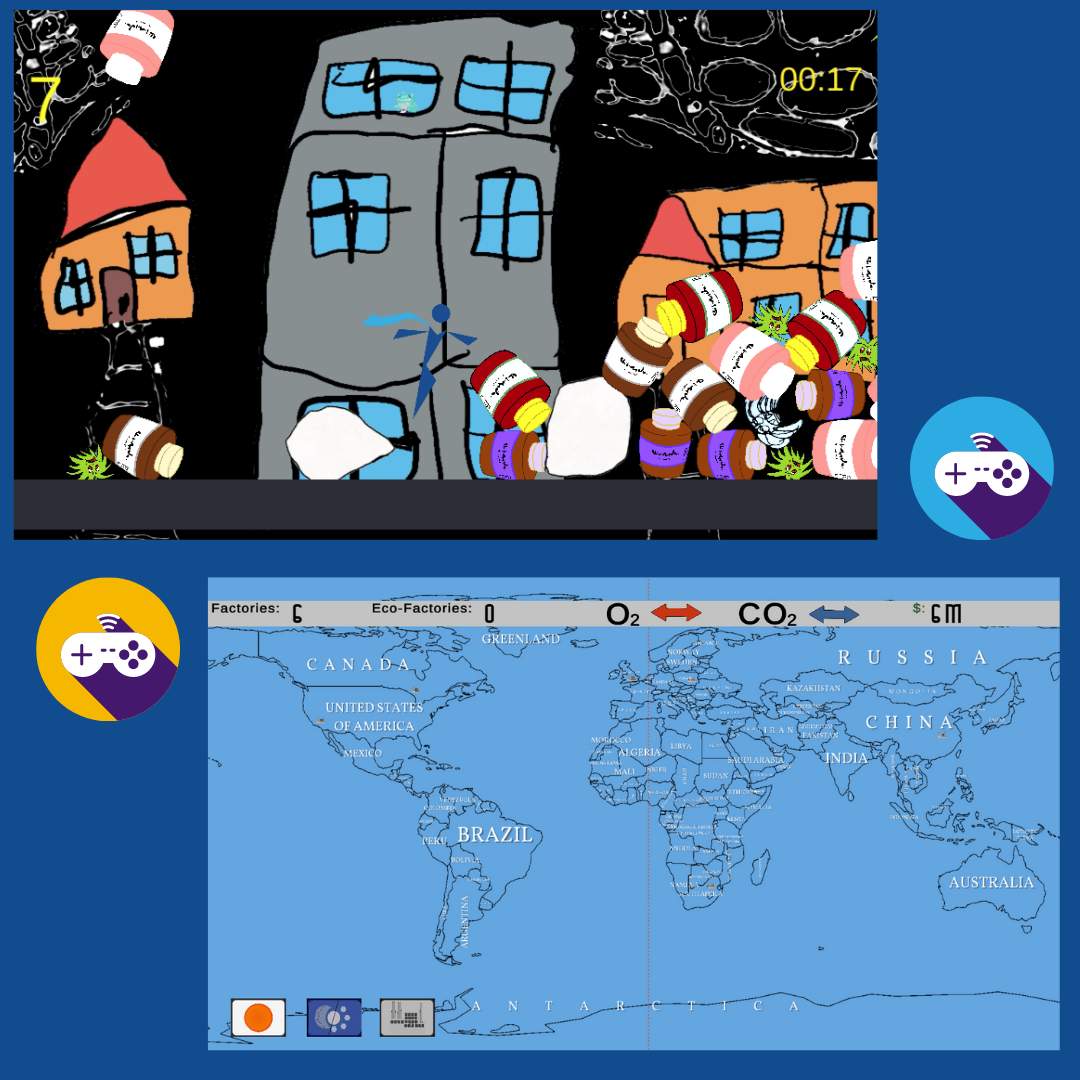 Play our games!
Several of our amazing entries to the competition were in the form of video games, created by young people for young people to explore what the future could look like.
Click the links below to give them a go!
This game was created by a group of young people with additional support needs who created the artwork, sounds, story, and user experience of this medical-themed game. Keep your player alive for as long as possible by avoiding viruses and collecting futuristic medicine!
Explore a more sustainable future with this tactical game of turning factories into renewable energy sources!