Recommend a Friend to the Achievement Award Scheme!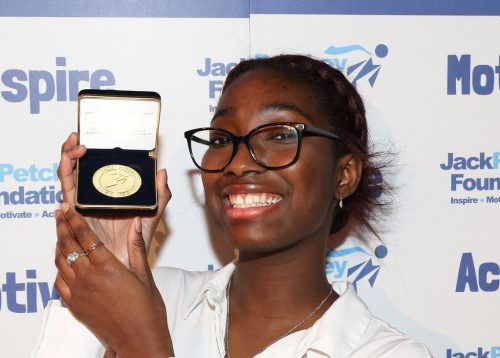 Thank you for recommending another organisation to join the Jack Petchey Foundation Achievement Award Scheme. By making a referral, you are connecting another organisation to the benefits and impact of the Achievement Award Scheme, and enabling them to recognise and reward deserving young people for their achievements. Referrals will close October 3rd at midday.
We will be having a prize draw in October this year for organisations that have successfully recommended groups to the scheme, and one lucky organisation will be awarded a £500 prize for their project!
All you have to do is…
Recommend a group or school you know to enquire about the scheme on our website (using this link) AND fill in this form with their details
The group must not already be on our Achievement Award scheme
The group must be a not-for-profit organisation, youth group or state-funded school/college working with 11-25 year olds in London or Essex