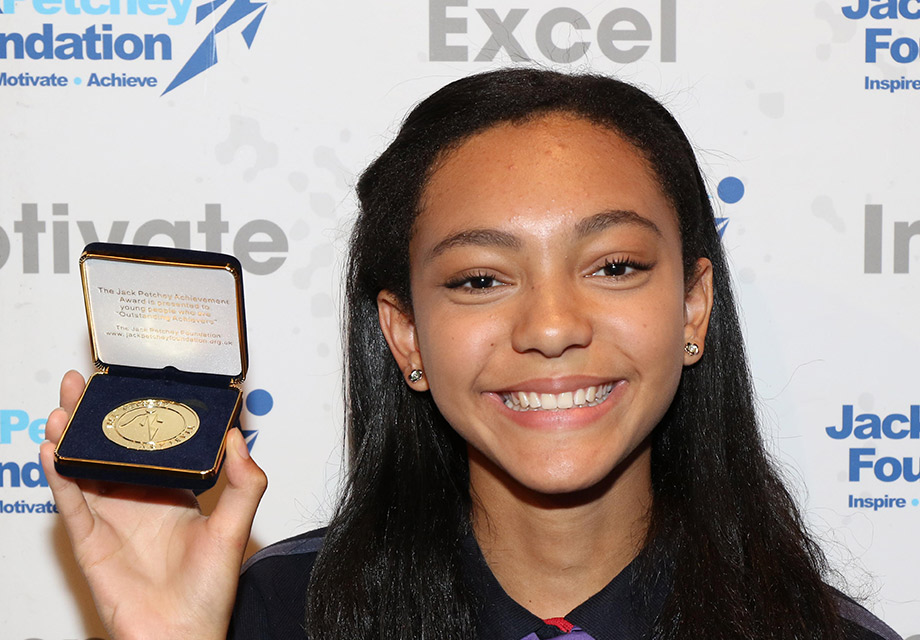 Our flagship programme is the Jack Petchey Achievement Award Scheme, which recognises outstanding young people aged 11-25 across London and Essex.
BIG NEWS! Our Achievement Award grant has increased from £250 to £300 for all Achievement Award grants for all approved Achievement Award grants as of January 1st 2022.
Join the Achievement Award scheme!
Jack Petchey Achievement Award winners are young people who have gone above and beyond to achieve – perhaps when others thought they might fail.
The Achievement Awards are primarily about recognising those who put in the effort and do their best.
Sir Jack Petchey CBE
Each year, we recognise circa 12,000 Achievement Award winners and invest £3.5m through the Achievement Award scheme.
Awards mean different things to different people. The Achievement Awards are not solely for academic achievement – they may be used to recognise a personal triumph for someone who has faced a challenge, a young person who has pushed themselves outside of their comfort zone or it may be an opportunity to recognise the outstanding efforts of a team player.
A young person is nominated by their peers in their school or youth organisation. An important part of the scheme is the involvement of young people in selecting the award winners for their hard work and efforts. We want young people to recognise and celebrate the success of their peers.
Achievement Awards have made an incredible difference to our youth project… I couldn't quite believe that the process was so simple and the support so generous.
Vision Youth Football Club
Each award winner will receive a certificate, pin badge and a book from Sir Jack himself. They will also choose how to spend a £300 grant to benefit their school or organisation.
All award winners are invited to attend one of our fun ceremonies to be presented with a medallion in front of their families, friends and VIPs.
Over 1700 schools and youth organisations run our scheme across London and Essex. The programme provides quality resources and funding to help organisations add a bit of sparkle to the great work they already do.
Winning the Achievement Award not only helped me with my confidence, as it showed to me that I was valued by my peers, but it also showed me that I was able to achieve through my hard work and determination.
Joseph, aged 18
Organisations that run the Achievement Award Scheme can apply for further funding and recognition through our Leaders Award, Educational Visits and Leader Award Grant
Coordinators' information
Looking for specific information about running this scheme? If you are a school, educational establishment or a youth organisation and are not yet running the Achievement Award Scheme and are interested in joining the scheme, this information should answer some questions you may have.
If you know of a group/school that is not running the scheme and could benefit, please forward this flyer to them.
I am currently running this scheme