Hollyoaks star and Glee Club judge Jessamy Stoddart shares some advice ahead of the Grand Final!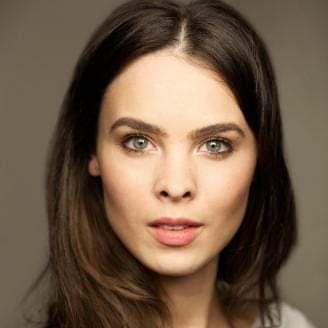 Hollyoaks star Jessamy Stoddart, who has performed on the West End, sat down with us to talk about the Glee Club grand final this Sunday.  As one of the judges, Jessamy tells us what she'll be looking for in this weekend's performances…
Can you give us a little background to your musical theatre/acting career?
I did a lot of amateur dramatics growing up and at 18 went to study Musical Theatre for 3 years at Drama school. After training I went on to perform in the the West End casts of Les Miserables and  Wicked before joining the cast of Hollyoaks in 2018.
How do you think you can use this experience in your role as judge at Glee?
I'll be looking for stage presence most of all. This will be the thing that makes the Glee Clubs stand out. I want to see how well they work together. They've got to be a really strong team.
How did you get involved with the Glee Club Challenge?
I got involved through the Programme Director, Lee (who I did some of my amateur dramatics with). I also won a Jack Petchey award when I was at school so as soon as Lee asked if I wanted to do take part, I jumped at the chance as it was part of my childhood growing up.
What inspired you to support this challenge?
Drama/performing arts in schools are becoming less and less frequent as the years go on so these extra-curricular activities need to be cherished. This is where people find strong friendships, skills and confidence that they may not necessarily find within in their day to day classes at school.
What are you most looking forward to about Grand Final day?
I'm really excited to sit back and be wowed because I know I'm going to be. I just can't wait.
When judging, what are you going to be looking for from the performers?
I think teamwork definitely along with stage presence and ability. If they can marry the three of those throughout the performance then wow!
What advice would you give to the young people competing on Sunday?
Relax – just relax and really enjoy it. Your body gives you the same response for both nerves and excitement – so keep telling yourself how excited you are!
You are also a JPF achievement award winner, what did getting this award mean to you?
It was lovely – to get recognition for something you were doing well at whether it was in school or not meant a lot and I know it meant a lot to everyone else too.
Did this motivate you to pursue your dream career? – If so, how?
Yeah definitely, it was the confidence that it brings. I love that it could have been for anything too. I remember when I won it another boy won it for ice hockey – it gives you extra confidence in areas that maybe aren't always recognised in school.
What advice would you give to any young people reading today?
Keep going – whatever it is, just keep going. Anytime in your life, whether its GCSEs or A-Levels, whatever it is just keep going and it will work itself out.
You're doing an amazing job on Hollyoaks at the moment, what does it feel like to be part of this popular show?
It's brilliant, it's a really great place to work – it's a new skill for me to learn as I did musical theatre before. In the theatre we tell the same story every day but in Hollyoaks you're the same character telling different stories all the time.