Jack Petchey Anthem Winner Announced!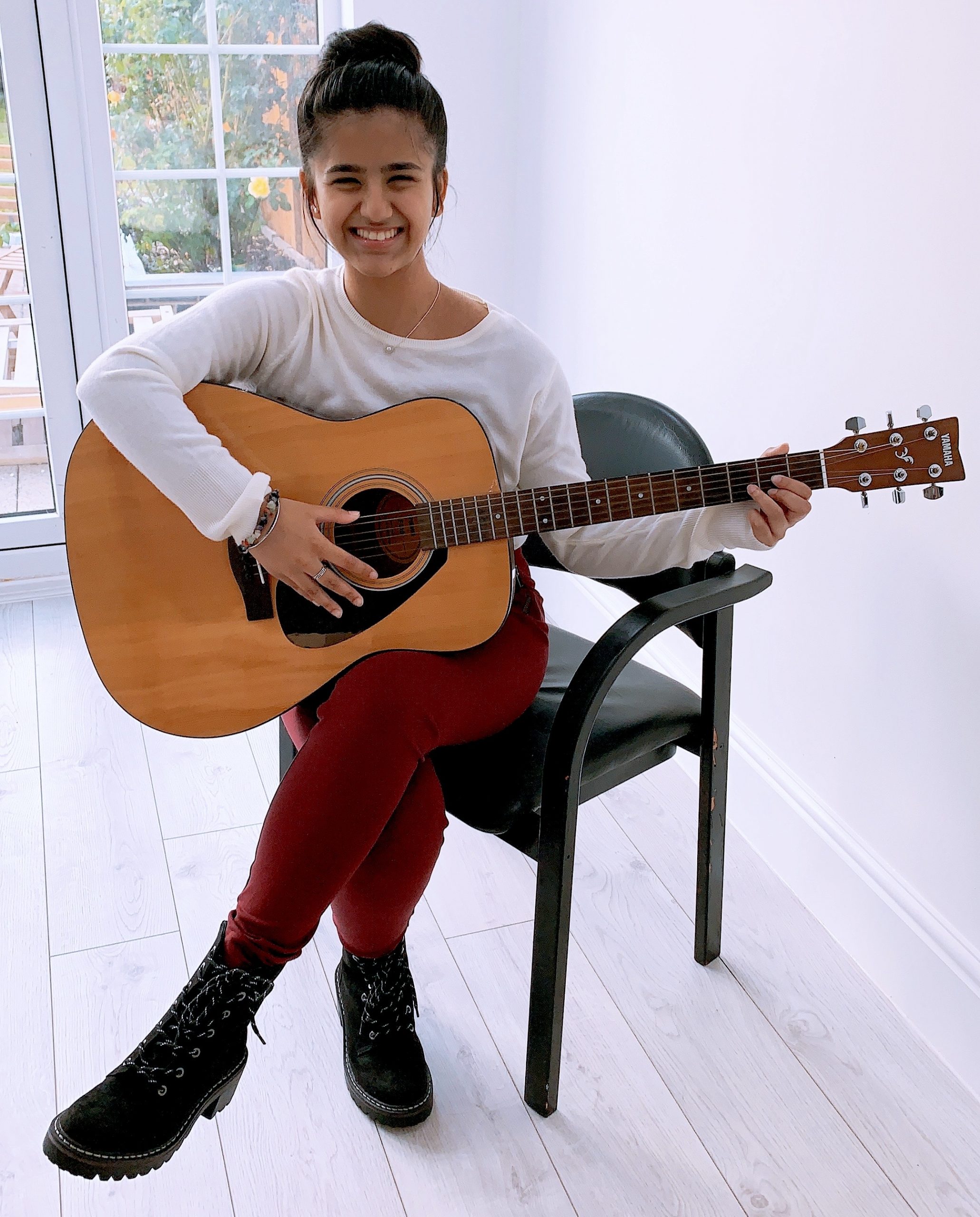 Tanushree Nag, age 16 from Sutton, wins £2000 in Jack Petchey Anthem song writing competition!
Yanushree Nag, age 16 from Nonsuch High School for Girls, Sutton, has been crowned winner of the Jack Petchey Anthem competition for her inspirational song Pave The Way. Yanushree was awarded £2000 to spend on music equipment/education, the chance to record her song in a professional studio and perform it at a high-profile event with the Foundation.
Runner-up prizes went to Dylan & Ezra (Hillingdon) Ainhoa Atemade Olade (Barking & Dagenham) and Anna Mukherjee (Bromley), all of whom wrote fantastic songs and worked with our industry professional in online workshops.
The Jack Petchey Foundation created the competition as part of their 21st birthday celebrations to encourage young people to get creative over the lockdown by writing and recording an uplifting song celebrating young people and looking to the future.
Over 100 talented and creative young people entered the competition. Our panel of award-winning independent judges selected the top four entrants who then had the opportunity to work with composer and music producer, Arun Sethi, to get professional feedback and develop their songs.
The four finalists then re-recorded their entries for the final judging from our independent panel, including winner of The Voice 2018 and previous Jack Petchey Achievement Award winner Ruti, and singer-songwriter Ashley Singh.
Tanushree said: "I was thrilled when I found out that I won the Petchey Anthem Competition! Songwriting and singing have always been a huge passion of mine and to see that my song will inspire other young people is truly humbling. I really enjoyed the whole experience of taking my original song idea and working with an industry professional to make this song so special. I am grateful to the Jack Petchey Foundation for encouraging me to pursue my passion for music."
Ruti recorded a special message to the winner, saying: "Hi Tanushree, congratulations on winning the JP Anthem competition. Your song was incredible and I'm so, so happy for you. Please continue to song-write and sing, because I am so excited to hear what you do next."
You can listen to our runner up's tracks on our social media, simply click the links below!
Dylan & Ezra – Never Say Never 
Ainhoa Otamade Olade – Fate of You
Anna Mukherjee – You Rock
Sir Jack, age 95(!), said about the competition: "It is right that we should invest in our youth in this way. It is right that we encourage and nurture them to grow their talents – whatever those talents may be. And we should make sure they have as much fun as possible on the way! After all, it is our young people who will lead, inspire and influence how the world develops. Let's invest in them NOW!"
Interested in music and other opportunities in the arts? Follow us on social media to keep up to date with our competitions, programmes and opportunities!