Vlogstar Challenge Grand Final 2020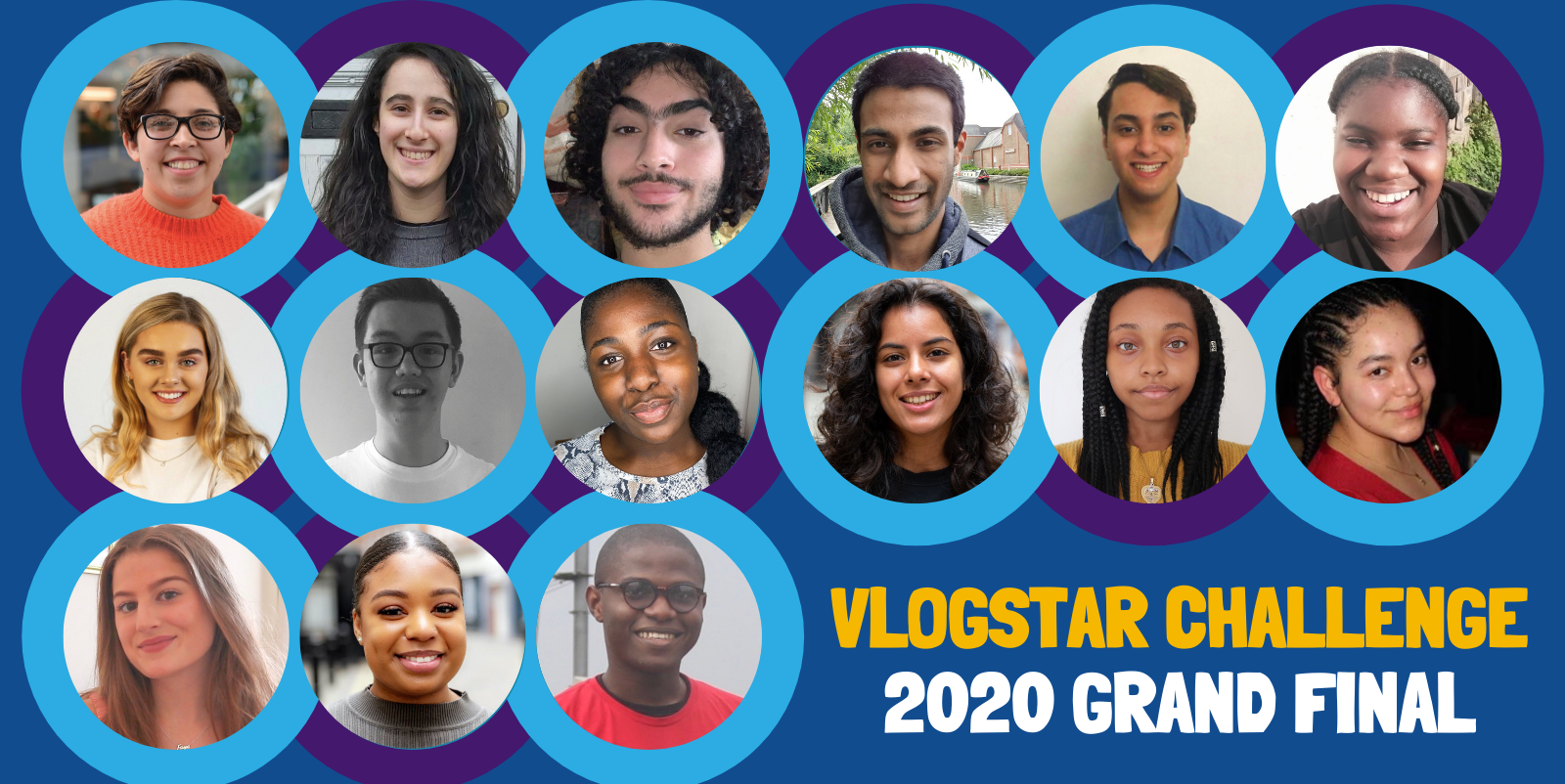 Last night saw the Vlogstar Challenge Grand Final 2020 taken online with Charly crowned the Vlogstar Challenge 2020 winner!
"Let's get the party started and may the best vlog win!"
Now in it's fifth year, the 2020 Vlogstar Challenge cohort had a slightly different experience to previous years. With the COVID-19 pandemic making face-to-face training impossible, the programme quickly adapted to online workshops with industry professionals, an online resources pack and, of course, our virtual grand final!
Hosted by TV presenter Ria Hebden, the night opened with our wonderful Vlogstar ambassadors giving words of encouragement to our final 15 words, including names such as Big Narstie, Ashley Walters and Alesha Dixon among others.
The final 15 vlogs were shown to our virtual audience and judges. Our final fifteen had not only been through training on how to best produce vlogs, but had worked with top YouTubers to improve their entries throughout the process and were now showing the final result of their hard work.
From cooking to mental health to spoken word to starting a business and more, the final vlogs were varied not only in their content but in their style too, reflecting the immense creativity of our fifteen finalists.
The judges scores were gathered and the winners announced:
Best Technical Award – Steph for her vlog about talking to yourself
Rising Star Award – Callum for his vlog about how Asperger's is his superpower
Vlogstar Challenge 2020 Winner – Charly Humphrey for her vlog about burnout.
The winning entry discussed burnout, what it means and how the rise in perfectionism is causing more young people to burn out, as well as offering tips to avoid burnout. Charly's last line says it all – "Just chill ya beans!"
Charly has been awarded the title of Vlogstar Challenge winner 2020, £2000 to RTS Futures, her chosen charity, £500 of production equipment, mentoring from YouTube experts, and work experience with Media Trust's corporate partners.
Congratulations to our winners, and well done to ALL of our final fifteen. Out of the hundreds of entries to the competition, you worked hard and made it to the final fifteen which is an immense achievement!
We can't wait to see what will come from our vlogstars in the future!