COVID Recovery Grant: Training more young people in media!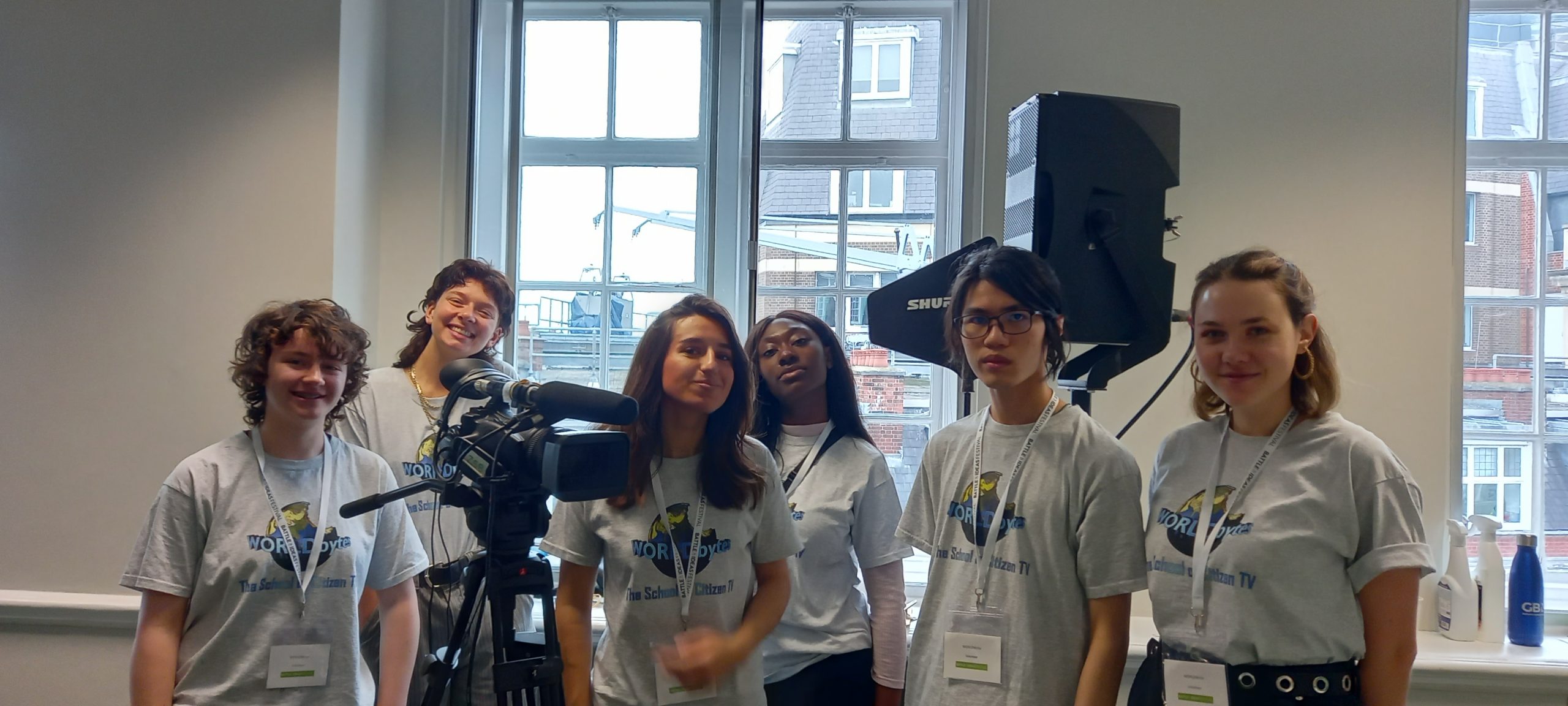 WORLDwrite use Jack Petchey COVID Recovery Grant to build back better by training even more young people in key media skills!
WORLDwrite is a youth organisation with over 35 years experience providing free media training to young people aged 16-25 as an informal, experiential learning for those who would otherwise not get a look in on mainstream media and TV. The training helps young people to learn film making alongside several other transferable skills, from team work to time keeping, to help them get work-ready. They also gain a clear insight into careers behind the camera, including set design, makeup, sound engineering, directing and more.
I've always been interested in media, particularly film and television. WORLDwrite has helped me gain practical film skills as well as expanded my knowledge on so many important topics. Understanding what you're saying and standing up for what you believe in is so powerful.
Sunmi Babalola aged 20
WORLDwrite were awarded a Jack Petchey COVID Recovery Grant of £20,000 to help them build back better after the lockdown, where they had shifted to online-sessions. They used the grant to put on 6 six-week Young Citizen TV Makers courses which combined face-to-face sessions and online sessions for both new and existing members.
Each six week course included a range of topics and fantastic opportunities for the young people, such as discussion with a film director, introduction to digital promotion, information about careers in the media, an interactive workshop with a Netflix training manager, top tips from a camera professional and how to brainstorm creative ideas. This was followed by practical trainings in camera work, shooting, editing, promotion and fundraising skills as well as a CV workshop focused on their future.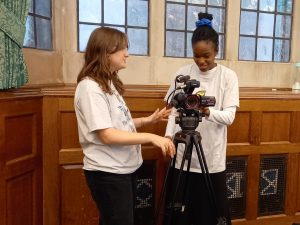 I was made assistant director for one of the rooms we were filming in at the festival. I always wanted to be a director, but I never had camera training and I felt I didn't know how the camera worked and was operated. I have now learned how to operate the basics of camera and audio and gained invaluable experience in professional filming and directing a crew.
Victoria Henley aged 19
So far, 246 young people have attended these courses so far, with workshops still ongoing and reaching more young people.
In August, the group held a celebratory screening (the Battle of Ideas Festival) showcasing the participants films and hard work, with young people taking the roles of MCs, presenters, technicians and, of course, being congratulated for their fantastic films. The screening was held outside as part of a garden party with over 100 in attendance.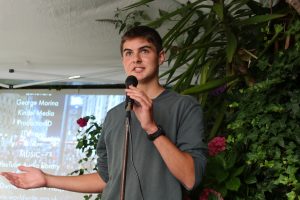 Filming with Worldwrite at the Battle of Ideas Festival I learned how to put camera knowledge into practice and got to know so many good friends.
Kean Cao aged 23
One fantastic example of their work is a video created by one of the groups in September, Views on the Streets, in which the young people chose to explore their own and the public's concerns regarding the developments in Afghanistan at that time. You can watch the full video on the WORLDwrite YouTube Channel.

To find out more about our Open Grants and fantastic examples of how they are used to provide additional opportunities for young people, click here.