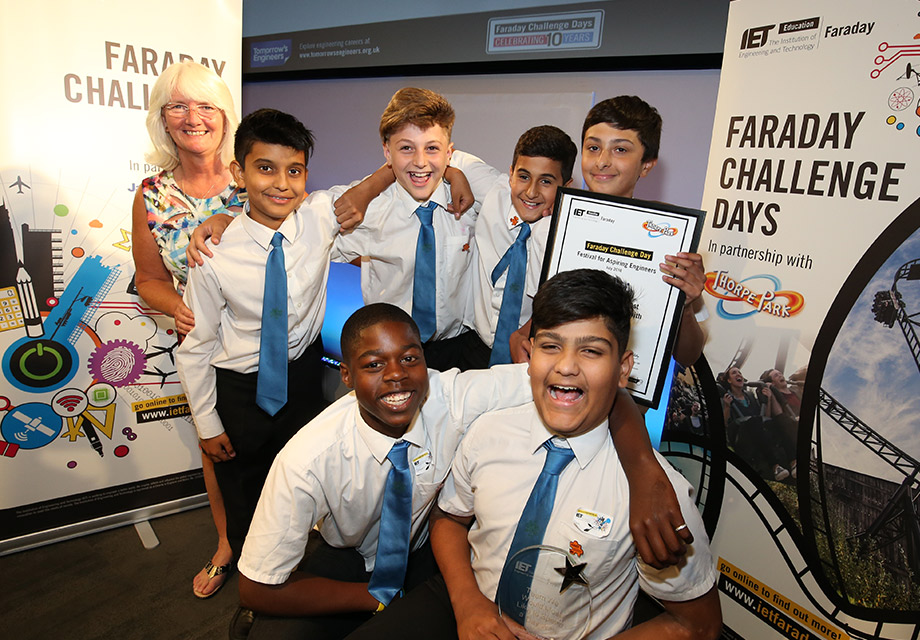 The Jack Petchey Foundation has supported The Institution of Engineering and Technology (IET)'s Faraday Challenge Days since 2015.
IET and the Jack Petchey Foundation work together to deliver Faraday Challenge Days, which are designed to encourage young people to find an interest in engineering and develop vital skills for the workplace. Through the partnership, the IET aims to reach a wide variety of schools across the country including London and Essex.
My introduction to engineering was as a teenager in the Fleet Air Arm. I think it's such a vital skill for young people and for the future of this country. We need more engineers!

It's really important to get young people interested in engineering at an early age. This is why we support the IET Faraday Challenge. It teaches young people how to 'think outside the box', to work together as a team, bringing all sorts of creative ideas together in order to solve problems!
Sir Jack Petchey CBE
Each year the IET Faraday Challenge focuses on a specific project with a high-profile organisation, participants have previously worked with the James Webb Space Telescope, Thorpe Park Resort and the Land Rover BAR teams! During the 2020-2021 season the theme partner this year is Airbus.
In response to the COVID-19 crisis, the Faraday Challenge 2020-21 has moved online! The challenge is open to anyone between the ages of 7 and 15 to complete at home, individually or as a group of family.
We would love for you, your family or your school to be involved this year!