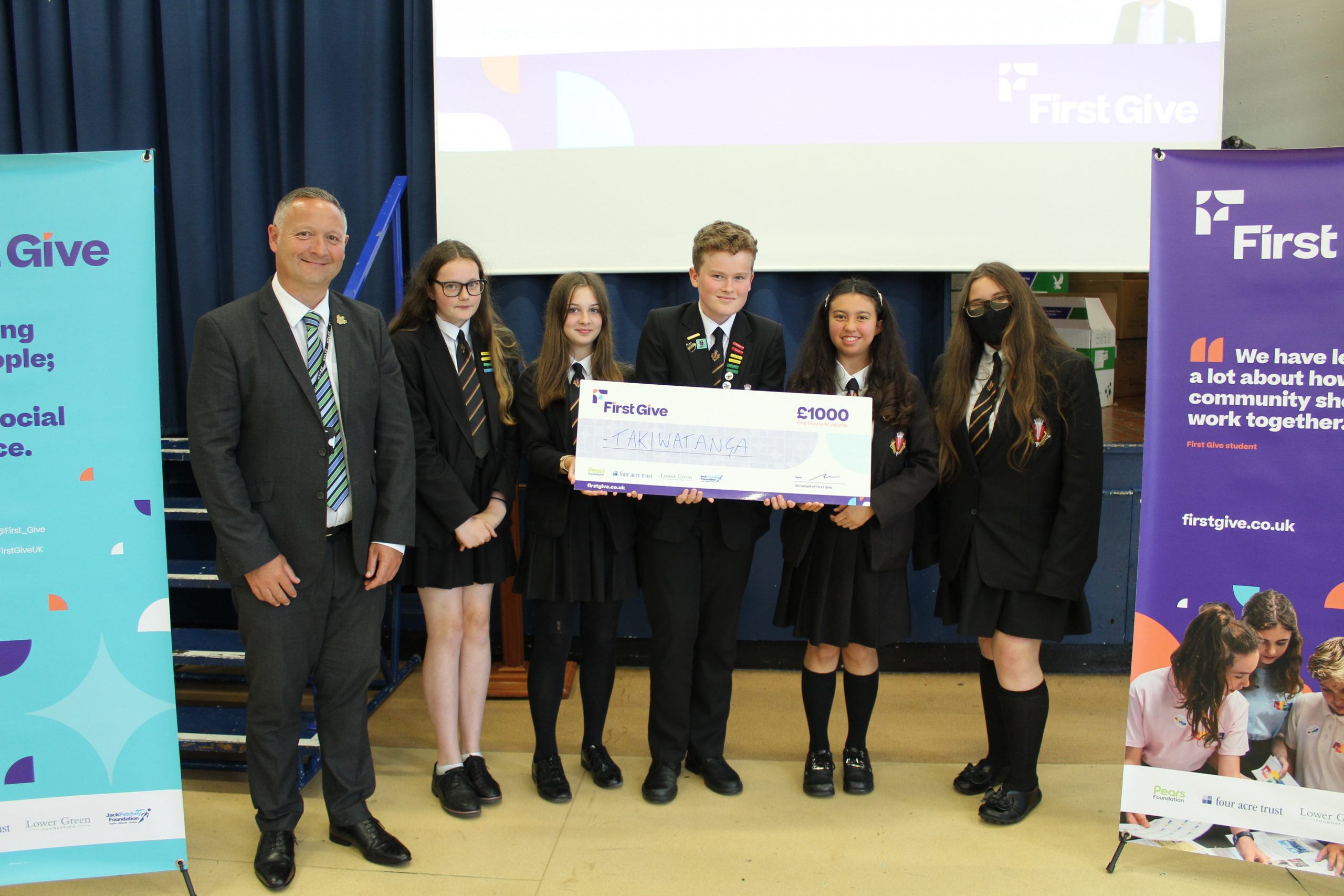 First Give works in partnership with secondary schools to inspire and equip young people to take action to tackle social issues.
First Give inspires and equips young people to give back to their local community through social action, while developing valuable transferrable skills. The Jack Petchey Foundation started working in partnership with First Give in 2015.
First Give engages with a year group of students over an eight-lesson programme. In this time, students identify a social issue they care about, and they plan and carry out social action to try and improve the issue in their local community. The students meet with their chosen local charity in order to find out more about the charity's work and how they can help.
We've learnt to be more considerate and helping people that are less privileged and have less opportunities. We've improved our public speaking, too. We've been made charity ambassadors and we're going to do more work with them.
Omarrie, Amira, Tyrell, Joseph and Nahom (supporting the Ealing Centre for Independent Living), winners of Acton High School's First Give Final 2018
The programme finishes with a First Give School Final, where the groups of students aim to convince a panel of judges that their charity deserves £1,000. The winning team wins this grant for their chosen charity.
The Jack Petchey Foundation funds First Give's work in 100 schools across London and Essex. This means that this year we will reach and positively benefit approximately 15,000 students and 100 community charities because of the JPF/First Give Partnership.
We would love your school to be involved this year!