Jack Petchey's Perfect Pitch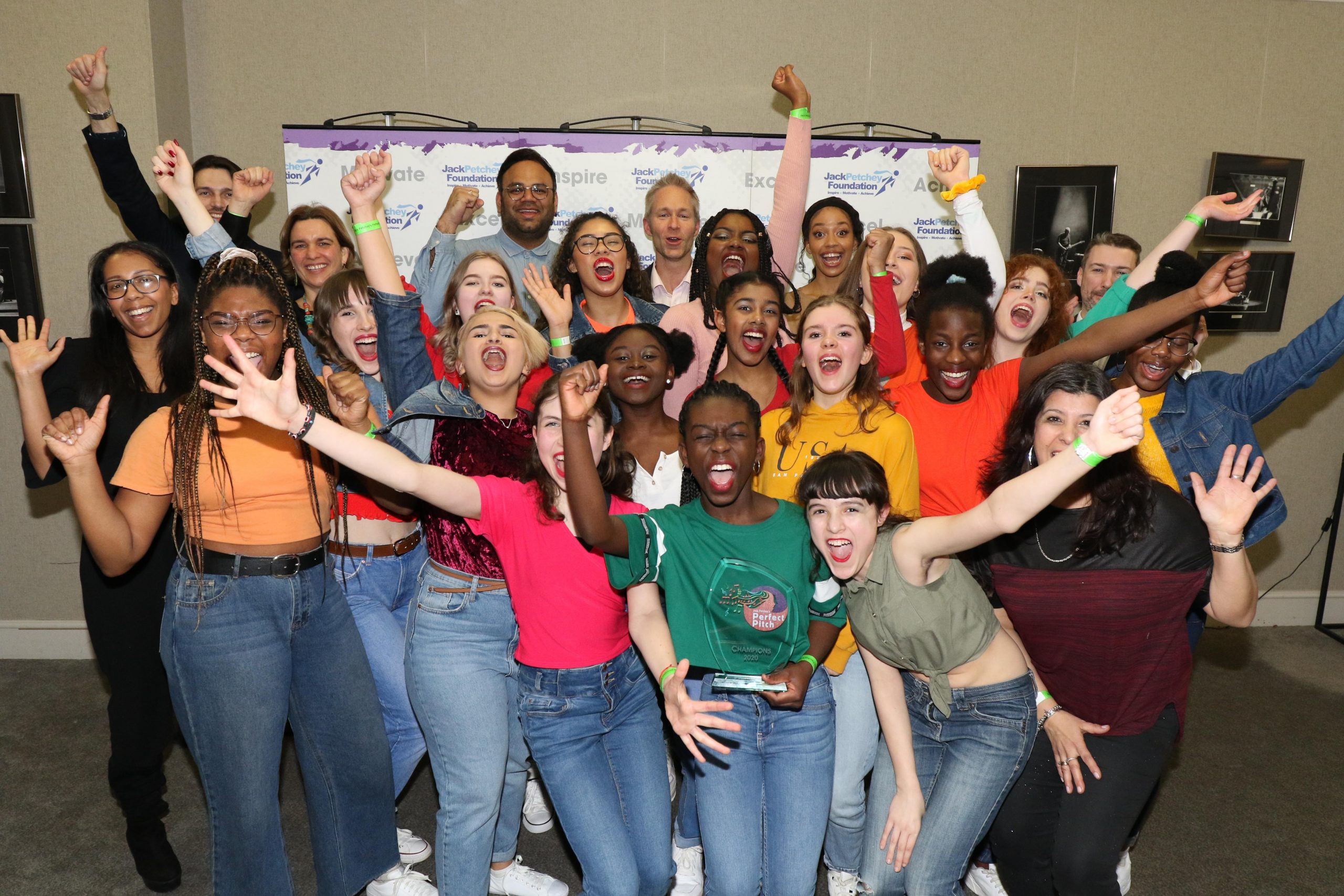 Jack Petchey's Perfect Pitch is a FREE programme focussed on teaching a capella music skills to young people!
We are looking for contemporary youth vocal groups with real enthusiasm, a positive attitude and a willingness to learn!  In return we promise groups a great vocal, musical and performance experience!
30 groups will be selected to undertake training workshops in vocal and musical skills, vocal percussion/beatboxing and performance skills.  The programme culminates in a series of public performances where judges from the music industry will select 10 groups to compete in the Grand Final eventually crowning the Perfect Pitch Champions!
The programme consists of:
1 hour assessment workshop/group visit – a member of our team will come and work with you to see what stage you are at and what skills you have
2.5 hour a capella workshop – this will consist of vocal warm ups, vocal percussion, performance skills and our professional tutors working with you on two songs of your choice.
Regional Final – performing your two chosen songs in front of a paying public and panel of judges.
Grand Final – culminating in the crowning the Jack Petchey Perfect Pitch Champions.
Our tutors and coaches make the workshops fun, exciting and interactive – we want to get the best out of the groups and work with them to make that happen.  A capella is a great way to improve confidence, teamwork and performance skills and all of these are focussed on as part of the project.
Are you up for a challenge?
Are you a secondary school based in London/Essex?
Are your group enthusiastic, full of energy and willing to learn?
Are you willing to select and work on two contrasting songs (one of which MUST be contemporary pop)?
If you can answer yes to all of the above then get in touch with Lee Thompson below for further information and to sign up!
Email Lee at lthomps@jackpetchey.org.uk or click the link below!