Building confidence through boxing – Future Youth Zone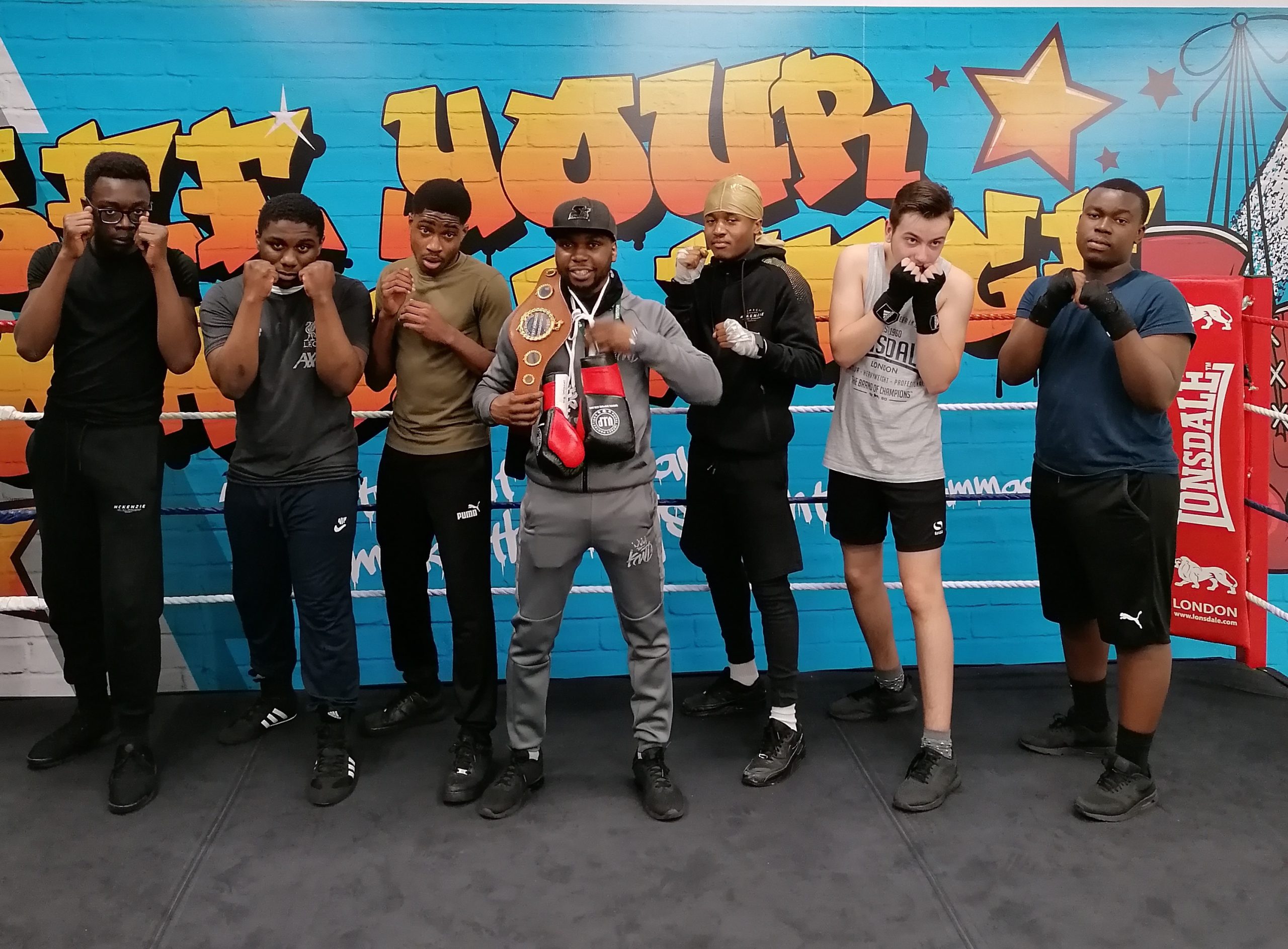 Future Youth Zone is a purpose-built facility that exists to give 8-19 year olds (and up to 25 with disabilities) somewhere safe and inspiring to go to during their evenings and weekends. For just 50p young people can get involved in over 20 different activities, every night. At Future young people are at the heart of everything. The centre has experienced youth workers and over 60 volunteers that ensure the young people lead a healthier and more positive life.
As part of our 21st birthday we decided to showcase the stories of valued partnerships of the Foundation.
The following piece was written by Future Youth Zone.
Solomon has been a member at Future Youth Zone since they first opened in May 2019. When he joined Future, he was dealing with low self-confidence due to his weight and appearance. Through conversation he built up a relationship with one of the youth workers, Sam, who coaches in the boxing gym and fitness suite. Sam encouraged Solomon to give some of his sessions a go, and Solomon enjoyed them so much that he started attended regularly. He began to see positive changes in himself physically and mentally. Solomon showed an incredible amount of perseverance through his boxing, which transferred to the other young people around him, enabling himself and them to work harder. During sessions he would motivate and inspire other young people, whether he knew them or not, making everyone believe in themselves and the abilities they have. Solomon consistently displays an incredible amount of talent in all he does. He listens and engages positively with staff members that are coaching him. He upholds Future's values and sets a fantastic example to other Youth Zone members.
Solomon went on to be awarded a Jack Petchey Achievement Award for his commitment and attitude within the Youth Zone. With this award he was given a £250 grant to benefit Future Youth Zone. Solomon chose to buy some official licensed amateur hand wraps, skipping ropes and a big set of boxing gloves for the boxing gym. The award boosted his confidence in himself and showed him that hard work and determination really pays off. He now gets lots of enjoyment and happiness out of the equipment he bought with his award money.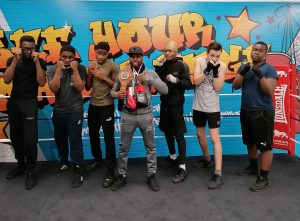 Solomon and his friends at the Youth Zone
Gavin Evans, CEO of Future Youth Zone, said: "Future Youth Zone exists to have a positive impact on the lives of Barking and Dagenham's young people.  Our building is open 52 weeks a year with over 20 activities every night which young people can get involved in and try something new, just like Solomon did in our boxing gym and fitness suite. I am so proud that we can support and inspire such amazing young people like Solomon with help from the Jack Petchey Achievement Awards."
He continued:"We are really grateful to The Jack Petchey Foundation for all their support to make Future Youth Zone a reality for the young people of Barking and Dagenham and for the ongoing support since we opened our doors last May.  I want to say a big thank you for enabling us to provide young people with somewhere to go, something to do and someone to talk to."