Avani on mental health and lockdown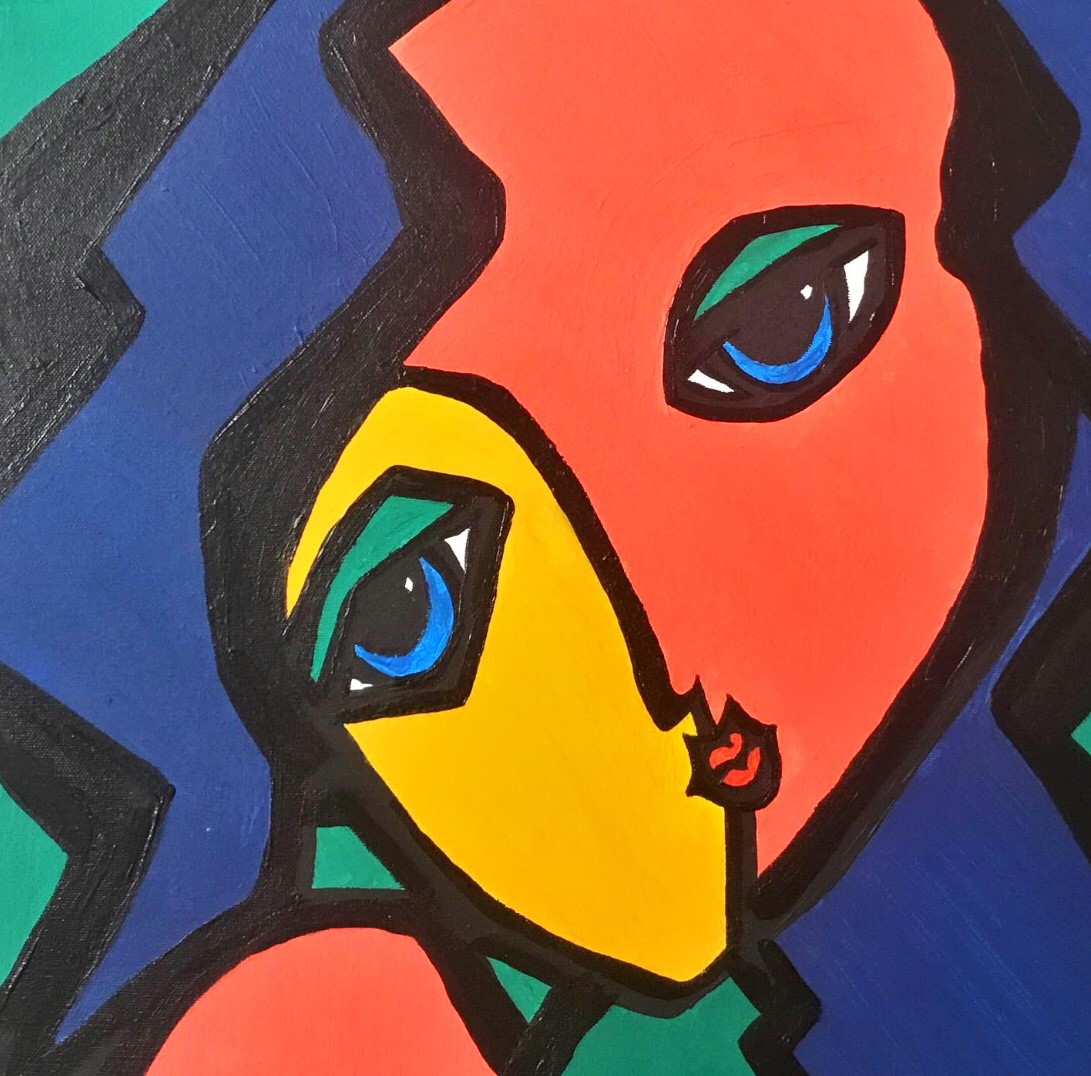 To celebrate Mental Health Awareness Week 2020 we put a call out for young people interested in raising awareness of mental health to write a blog post for us. This is a particularly difficult time for all, and we believe – as the voices of the future – young people have incredibly inspiring messages to share.
This particular blog comes from Avani, a student and artist who has been creating artwork for the NHS, on how the lockdown can cause stress to young people, but how connecting with others can help.
Hi! My name is Avani Bhalla. My blog post to you is about ideas that may help you stay happy and busy (but not too much, just enough!)  during lockdown.
Today I will be sharing my one of my recent experiences with mental health and how I have used my lockdown to help not only my mental health, but also to help others.
Do you remember going home from school on the 18th March this year? I do for sure, it was a night that I will never forget. As one of the roughly four million pupils expecting to take GCSEs this summer, it was a long night. The Prime Minister's press conference that afternoon was definitely one that really hit hard, as well as the announcement of school closures and cancellation of public exams. It was a heart-breaking night.
My phone kept pinging as messages from my friends flooded in. Obviously, the panic and stress hit me, and I let my anxious thoughts get the better of me. I don't think I slept that night. I was panicking, because I felt so upset but eventually, I calmed down after speaking with my friends.
At first, feelings like these are undoubtedly confusing, especially if this is the first time you have felt this way- the case for many people in my year group. But never let anyone say that you are having a 'tantrum' or that you are 'over-emotional'- that's not right. Once you have figured out how to cool down and controls these emotions everything will be alright- take my word for it.
If you need help or someone to guide you on how do control these feelings, do not be afraid to ask for help– there are people whose jobs are dedicated to helping people like us, who at times may be suffering from mental health issues.
The following day was a hard day, the atmosphere and feeling in the form room was incredibly low, there were tears and quite a bit of disappointment. From the students who had not had a chance to prove themselves completely, to the pupils who had started their revision quite a few weeks ago and had dedicated so much time and effort… but for what exactly, was what caused so much tension? All I kept hearing was 'these last two years have been a waste and have come to nothing'. We were not talking about the virus, which was even more severe, affecting everyone globally, as such, we were quite frustrated to be honest.
I think that after I started to cool down and be less panicky about the future of my GCSEs, came the worry of wasting time! Should I still be revising or working?
No, I decided not to directly "work", I wanted to use the period of lockdown, to have time off, to enjoy this break, spend time with my immediate family, catch-up, try new activities and do things that I am passionate about. I knew that this would all help my mental health. But I still wanted to give back and help others in any way I could, I felt that this was the right time to do so.
I decided to make art for the NHS, after enjoying GCSE art so much. I did not feel that after my GCSE art exam, I could so easily put down a paint brush or "pack away my art materials". My family is somewhat creative, and I thought that if they liked my paintings, then maybe it would put a smile on someone else's face, spreading a little joy and hope. I decided to make art for local heroes, such as firefighters, as well as raise money for the NHS by selling my art, with all proceeds going to GOSH and West Middlesex Hospital.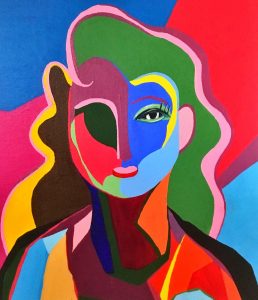 I was asked if I would make some art for maternity wards at West Middlesex and Chelsea hospitals. The organiser shared her thoughts about anxious expectant mothers and I really felt for them, but just as giving makes you feel better than receiving, this gave me lots of motivation to keep powering on, knowing that my art would help others who were more anxious and had some anxiety, more than normal during this pandemic. I found something that would help more that just me, and that's what made the difference for me!
So, if there is anything that you would take away from this:
Your mental health is nothing to be ashamed of, do not allow anyone to put you down because of it
We are all in similar situations, do not be afraid to ask for help, sites like SHOUT and Childline are useful
Try new things to improve your mental health
Try to keep somewhat busy, I guarantee it'll makes you feel happy that you have been productive i.e. go for a walk, play games with your siblings and get creative
Helping others, will make you feel good and be a nice distraction from anxious thoughts
Remember, you are never alone!