Achiever Matty on Raising Awareness of IBD!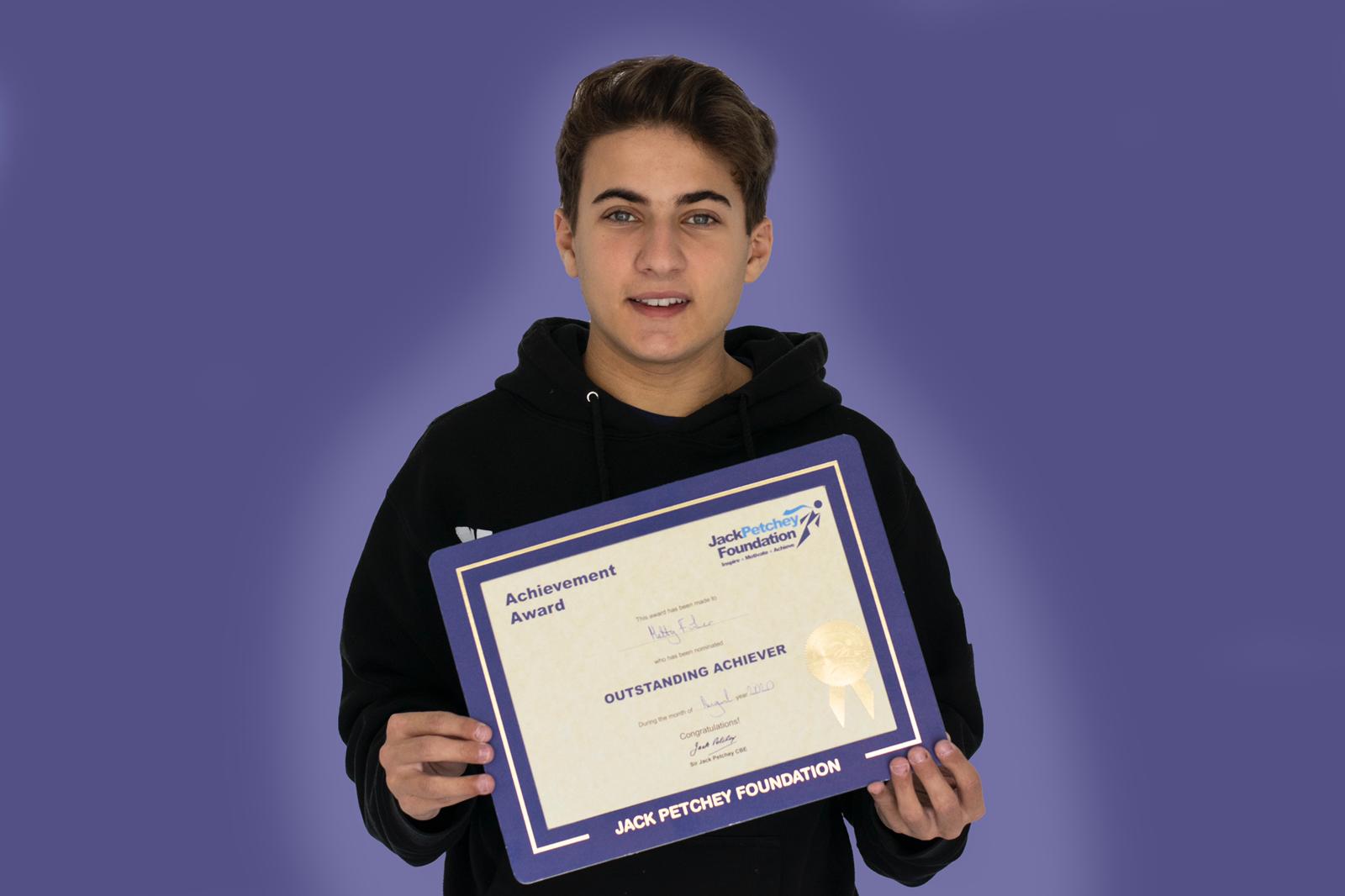 We love keeping up with our Achievement Award winners and seeing what they're up to! This week we chat to Matty Fisher, 17, who won his Achievement Award this year for creating awareness about Inflammatory Bowel Disease (IBD), he was nominated by The Royal Free Hospital for his recent documentary on the condition.
Matty has decided to use the £250 Achievement Award grant to invest in more camera equipment to help him tell even more stories through film. 
My name is Matty Fisher.  I am 17 years old and live in Barnet.  I am currently studying A Levels in Photography, Media Studies & Business Studies with the hope of attaining a degree in film and thereafter working in the Industry.  In early August this year, I was honoured to receive the Jack Petchey Achievement Award by The Royal Free Hospital.
I received the Award in recognition of my work to raise awareness about Inflammatory Bowel Disease (IBD) through producing a documentary entitled: "Matty Fisher: Life Goes On". It is a short film which highlights my journey of living with Crohn's Disease and was released on the 19th May 2020, World IBD day.
I was extremely honoured to be awarded this prestigious prize.  It came as a total surprise but equally, I was delighted that my work had been recognised for a having a positive impact on the IBD community and beyond.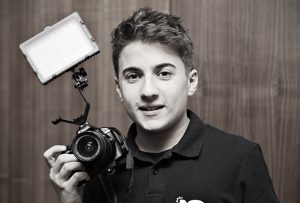 My condition, Crohn's Disease is a type of IBD, characterised by the painful inflammation of the digestive tract.  It is a chronic incurable disease but can be managed through a variety of medicines.  Nutrition and lifestyle changes can also play a part.
The purpose of my documentary was to raise awareness of Crohn's Disease, to inspire others to speak out about their condition and to spread the message that absolutely nothing should ever stop you in your life. Since the Documentary, I have and continue to raise awareness of this debilitating disease by working with various IBD charities and through my social media pages (@myibdlife).
When I was first diagnosed with Crohns at the age of 13, I kept it a secret.  I didn't tell my friends.  I was embarrassed and worried they'd think of me differently.  By creating awareness, my aim is to encourage others to speak out.  Like anyone who is living with a serious condition I want people to know that it's nothing to be ashamed of.  I want people to feel free to be open because that only makes the situation better.
The documentary was a long time in the making and with the Pandemic, it made it that more challenging to deliver for World IBD day, 19th May 2020.  However, friends rallied to help with the script and the cameras.  It was a team effort and I am eternally grateful to them.
Fortunately, having established a YouTube channel at the age of 12, I had footage showing how I looked at the time of the diagnosis and thereafter which helped to bring to life my journey.  My greatest lesson was the importance of being open and because I eventually did speak to my friends about my condition their understanding and support was extraordinary – the film is obviously a testament to this.  I am grateful that I had the courage to speak out because since then, living with the disease has become a lot easier.
FULL DOCUMENTARY | Matty Fisher: Life Goes On
I have spent the £250 grant on camera equipment such as a prime lens and state of the art SD cards to capture high quality content. I would like to use these to continue to tell powerful stories of people living with debilitating illnesses.
I plan to continue to raise awareness through working with various IBD charities on informative events and articles to increase the scope of awareness to an even greater audience. I will also continue to share information and motivational ideas through my social media pages. Finally, I am currently in the planning of producing a series of short films highlighting different people's personal experience with Crohn's Disease and IBD in general.
To young people facing adversity during these difficult times I say "Never give up.  However bad your circumstance or situation don't let it define you. Believe that you can: overcome and achieve your dreams no matter what and you will live your life to the fullest."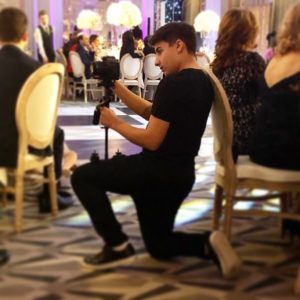 Have you won a Jack Petchey Achievement Award for raising awareness about something you think should be discussed more? Get in touch, we would love to feature your story on our website and further boost your cause! Email our PR team today at pr@jackpetchey.org.uk!