Ex-Southend United player wins Leader Award!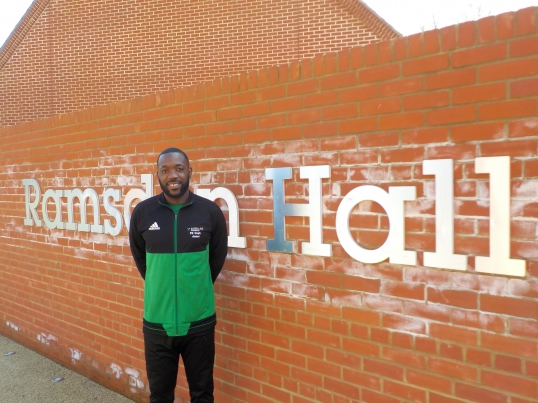 James Walker is a brilliant example of a teacher who goes above and beyond their job specification. He has a true passion for teaching and works hard to support his students and enable them to grow and develop skills. Due to this hard work and dedication, the boys of Ramsden Hall Academy nominated Mr Walker to receive a Leader Award from the Jack Petchey Foundation.
James is an ex-professional football player who has played for many different clubs – including Charlton Athletic and East Thurrock United – he is most recognisable, however, for playing in local team, Southend United. After leaving professional football, James decided he wanted to use his skills to put something back into the community. He joined Ramsden Hall Academy, a secondary school for boys with special needs, as a learning support teacher with the aim of helping the boys to develop their social skills as well as their academic achievements.
Through his football training, James has become a brilliant role model to a lot of the boys, many of whom may not have anyone else to look up to in their lives. His training not only shows them the correct way to behave but he has also worked hard to build positive relationships with them all by offering extra support when they feel sad or frustrated. Outside of football training, he has put a lot of his own time into organising a variety of other extra-curricular activities such as sailing and bike rides. These activities have been instrumental in developing students' confidence, self-esteem and helped many to form new friendships. They have also had a positive influence on the boys' behaviour and academic progress in school too.
Every Christmas the school hosts an awards ceremony for students and they ask all of the boys to vote for an adult of the year. James Walker received many nominations and, therefore, became the school's Leader Award for this term. Boys submitted comments with their votes, saying things like 'he makes me feel happy when I am sad' and 'these activities are so cool, I love coming to school'.