Guides climbed to the top of the O2!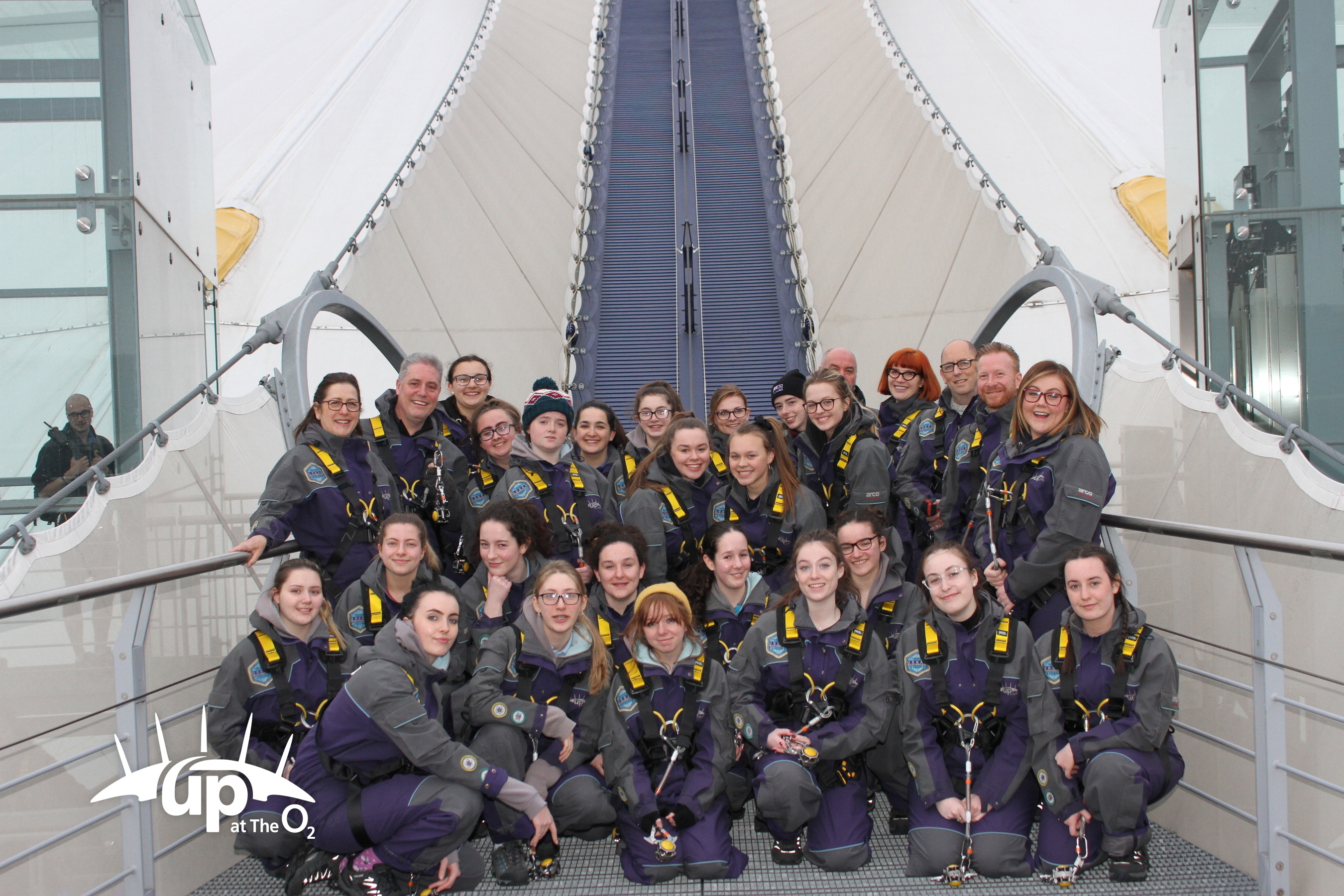 Guides from their Greater London Kent district were treated to a trip to complete the 'Up at the O2' climb in London. This event also coincided with the Goddington Rangers' 10-year anniversary, so was a special day all round! The unit used their Leader Award Grant from the Jack Petchey Foundation to book this exciting day out.
The unit decided to complete this activity as it was a chance to bring everyone together and once they reached the top they would have the chance to celebrate, while having a great view of London. As well as the excitement of climbing a London landmark, they also got to learn a lot about the city's history while on their trip. They could see many of the famous sights of the city and got a great, unique perspective of London.
The girls were great in supporting each other throughout the activity. Many of the members were nervous about climbing, as they have a fear of heights, but their fellow Guides managed to encourage them and, with their support, they were able to make it to the top, with a great sense of achievement!
Once the group completed the steep climb up, they were treated to 360 degree views of the city, which made for some great photo opportunities for the group. They will treasure these for years to come.
One of the young members said: "It was great to experience something that made us think about seeing London from a different angle, especially how the world is changing. It was inspiring to see the technology of walking over one of London's biggest landmarks and fabulous to get the chance to do it with the Rangers."