Maru Karate Kai uses Leader Award Grant for Taiko Drumming Workshop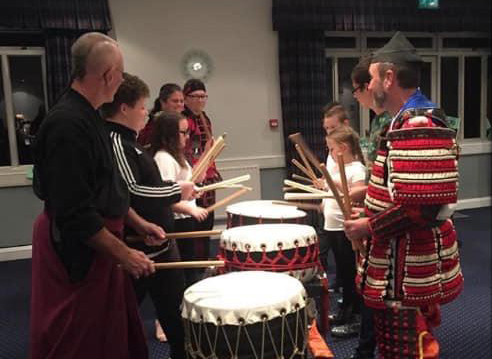 Maru Karate Kai, a martial arts club from Basildon, Essex, used their Leader Award Grant to introduce Taiko Drumming to their young participants in a workshop.
Taiko Drumming is an ancient Japanese form of percussion using large drums, most commonly the size of a wine barrel, played with two sticks. The workshop was delivered by Kensei Taiko, a Kent-based group that teaches two important aspects of Japanese culture in the UK: taiko drumming and iaijutsu, an ancient martial art of the sword.
Reputedly, the first use of a taiko drum was as a battlefield, used to intimidate and scare the enemy. Drum playing is a key part of Buddhist and Shinto religion and more recently has been formed into a performance art.
In their workshop, Maru Karate Kai learned about the history of the large drums, their connection to Japenese culture as well as watching a performance and everyone having the opportunity to try the drums themselves.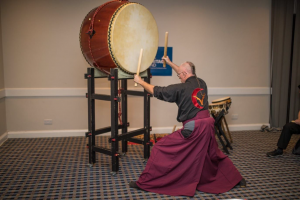 "It was a great experience for the young people." The coordinator of the group said, "The team at Kensei were amazing – so good with kids, so energetic and made it really fun for everyone."
Ethan, a participant in the workshop, said: "I loved playing the drums. Being able to make that much noise isn't usually allowed!"
Cameron added: "I really enjoyed it. I got to ask loads of questions of John and Debbie who were leading our sessions and they said I was one of the quickest to pick it up. I'd love to do it again!"
Our Leader Award Grants are available to any group or organisation that has received a Leader Award in the last twelve months. All you have to do is log on to the Coordinators' Area and submit your application of how you would like spend the grant for approval. Applications are open for the month of March 2020, so be sure to make the most of it. Find out more information about the scheme here.