Regenerate escape to the country for first-ever camping trip!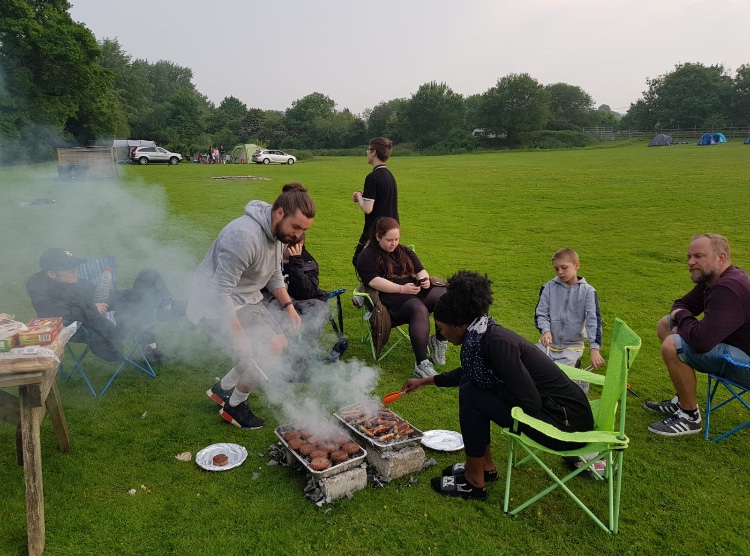 Regenerate, a youth club from Wandsworth, used their Leader Award Grant to purchase camping equipment for their trip to Sussex in the summer. Eight young people from the club enjoyed a trip outside of London, where they learnt lots of skills and got the chance to build good teamwork too!
The young people at Regenerate had wanted to go on a camping trip for a while, and were involved in the planning from the start. They had never camped before, so this was a special trip for all of them as they got to try something completely new. All of the young people participated in the trip even before they arrived on the campsite. They all helped to plan the menu for the weekend, shop for the food and then cook for the group once they were there too. They also got involved in putting the tents up and were very helpful.
While on the trip, the young people got the chance to explore the local area. On the first day they completed a hike nearby and they also visited the local beach. One evening they all got together to play games, which helped to build their teamwork and was a good bonding activity. The group liked being away from the city and exploring somewhere new, in the country.
Throughout the trip the young people were able to grow in confidence, develop leadership and teamwork skills and generally get to know each other much better too. The trip helped to develop friendships and help the young people to share their worries with one another. They became a good support system for one another.
The leaders commented on how being outside of London, in the outdoors, gave the group the space to open up, relax and have fun with one another. With the equipment bought using the Leader Award Grant, the group are now planning to make the trip an annual affair!