Recording artist uses own experiences to deliver talk on anxiety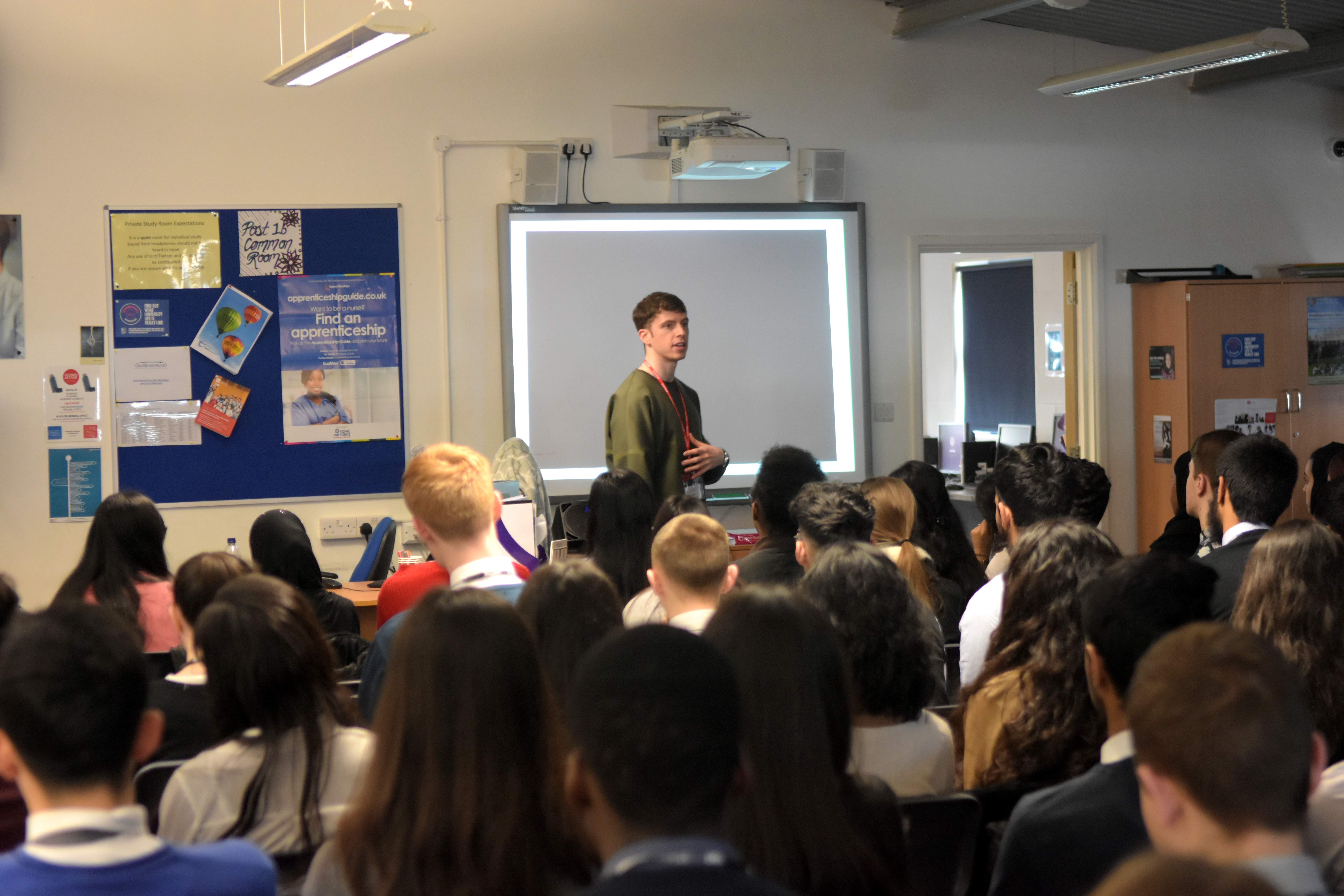 Earlier this year, Queensmead School ran a day dedicated to mental health and well-being awareness, to promote positive mental health throughout the school. As part of this, they invited several guest speakers to talk to the students on issues related to this subject. One speaker was booked using a Leader Award Grant from the Jack Petchey Foundation.
The day was set up as a way to encourage students to talk openly about their mental health and help them to develop their understanding of issues related to mental health. The guest speakers were able to engage the students in various issues, by using their own experiences and getting the young people to think about new and often challenging topics.
The guest speaker, who was booked using a Leader Award Grant from the Jack Petchey Foundation, was Nick Brewer. Nick is a recording artist who has recently been in the charts. He has personally suffered from anxiety himself and used this experience to deliver speeches to all of the sixth form students about this issue. Within his speech, he identified the factors associated with anxiety and how it can affect someone and then offered positive guidance on how to overcome such struggles.
The school felt passionately that educating students on such issues is very important. The students have various challenges such as exam stress, the pressures of fulfilling their grades for university and applying for jobs and apprenticeships. This can often trigger anxiety among the students, so it was helpful for them to listen to the guidance from Nick to help manage such anxieties.
The deadline for the current Leader Award Grant round is 31st March – click here to submit your application.