Suhaana on mental health and lockdown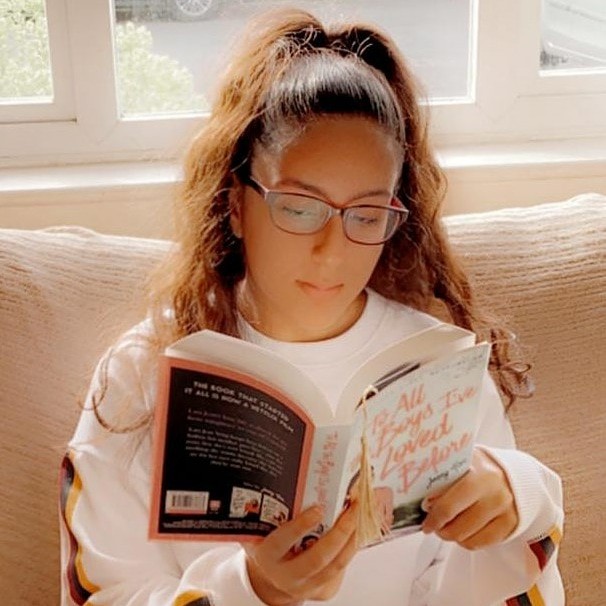 To celebrate Mental Health Awareness Week 2020 we put a call out for young people interested in raising awareness of mental health to write a blog post for us. This is a particularly difficult time for all, and we believe – as the voices of the future – young people have incredibly inspiring messages to share.
This particular blog comes from previous Achievement Award winner Suhaana on the strategies she finds best for keeping her calm and positive in the lockdown.
Hey everyone,
My name is Suhaana Soraiya. In November 2019, I won the Jack Petchey Achievement Award for being an outstanding achiever. My blog post to you today is about how you can deal with your mental health during quarantine/ lockdown.
Today I will be sharing my experience with mental health and techniques that I use to cope with it. I hope this will inspire you to try out new techniques to help you cope with your mental health and to go on an adventure and share your own inspirational mental health story!
Mental health is something we all experience in different ways. In my experience, I get overwhelmed easily and emotions (such as anxiety, anxiousness, anger, panic, and fear) take over me. I also tend to worry about the smallest of things as well, whether that's not getting work done on time or if something isn't being done right, it worries me easily and I get overwhelmed.
Particularly during lockdown, I have been feeling all of those emotions more often because I'm not allowed to go outside anywhere, accept for little quarantine walks, which I would advise you to take, because getting some fresh from those little walks really does help your mental health stay calm.
The way I've coped with my mental health during quarantine is using techniques such as: talking to loved ones and friends, listening to music, reading books, writing stories/scripts, playing piano, watching fun things on YouTube, taking a hot shower, and drinking tea.
Reading, writing, and playing piano are more hobbies than techniques to me because I love them doing them and that's my second piece of advice to you: do what you love during quarantine because those things you love doing won't just keep you occupied, they will also keep you positive with a smile on your face. Talking to loved ones, listening to music, and watching YouTube are more of the healing techniques that I use to calm myself down if I'm feeling overwhelmed, so I would encourage you to try out these techniques!
Talking to your loved ones and friends, I find is extremely helpful. Because whenever you need someone to talk to or to make you smile and laugh, your loved ones and friends are always there! I know with all the social distancing, it can be hard to meet up with them in person, but there are always ways you can communicate with your loved ones and friends, whether that would be facetiming them, talking on the phone and even texting them! I also find that your loved ones and friends keep you very positive and it's important to always be positive especially during this time, never forget that!
Taking a hot shower and drinking tea are new techniques that I started using a year ago and they have honestly helped me out so much. How? When taking a hot shower, it relaxes your mind and calms it down, so that you can reflect back on and think about whatever it is that is making you feel overwhelmed and find a way to solve the situation. Drinking hot tea helps to numb stress headaches and makes the pain your head is in from being overwhelmed go away, when the pain goes, it also takes your overwhelmed worries and stresses along with it. So I would definitely encourage you to try out these techniques!
Before I found all of these techniques, I let my mental health get the better of me and as a result, I ended up in tears. I was always afraid that I will never find ways to cope with my mental health. But eventually, I found all these great techniques and now I use them anytime I'm feeling overwhelmed!
Remember everyone, it may not be so easy to cope with your mental health at first, but trust me, when you find the right healing techniques to help you cope with your mental health you will feel better.
As a reflection, I want you to remember to never be afraid of trying out new techniques to help you cope with your mental health and also never be afraid to try anything new! And remember that, during this time or any time, you are never alone because we're all in this together and we will get through it together!