The BBC reporter who began her career through the Jack Petchey Foundation!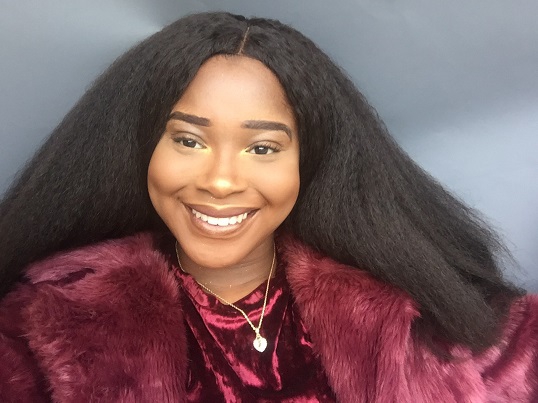 At the age of just 20 Izin Akhabau became the youngest person ever to do a report for the BBC News at Ten! She began her journalistic career through a piece for the Jack Petchey Foundation. Izin told us how this came about and gave a little advice for other young people who want to become journalists.
What did you get your Jack Petchey Achievement Award for?
I got my Jack Petchey grant to help towards the costs of a volunteering trip in Bosnia and Herzegovina. I went there for ten days when I was 16, and I was the youngest person on my team. I volunteered with disadvantaged Romany Gypsy communities, we did a lot of arts and crafts activities for children on Roma camps.
I also volunteered in a youth centre that aimed to help heal the separation between Christian and Muslim communities which exists in the country due to the war, by encouraging young people to socialize together. I helped prepare and organise children's activities.
How did it make you feel?
Receiving it felt really remarkable – it's so nice that Jack Petchey helps young people who want to do positive things. I was really thankful, as it put less pressure on my family to cover the costs of the trip.
How did you get the opportunity to write for the Jack Petchey Foundation?
One of the rules of getting the money was producing something for Jack Petchey – I think a video was an option, but I went with the option of writing about the experience.
What motivated you to write about this subject?
I wrote about my trip because it was a requirement of getting the grant – however I also really appreciated being able to share a story that not a lot of people know about. The plight of Romany Gypsy communities across Europe is often difficult and I think it's an issue more people should know about. The discrimination that they face is unfair.
Did this lead to more writing?
Looking back, it is probably where I got my bug for telling the stories people are not told. After that I blogged, and I even did a short stint on YouTube. I think it sparked something in me, and eventually that spark led me to pursue journalism.
Does social media give young people more of a chance to write stories?
It certainly does, and I have a TEDxYouth Talk on this precise topic. Social media is really special, because it's a place where young people have a chance to control the narrative about themselves to an extent.
How did you get the opportunity to work for the BBC?
I write for an online magazine called blackballad.co.uk and the cofounder suggested I applied for the BBC's Digital Journalism Apprenticeship, so I did – and to my surprise, I got the role. So, I worked at the BBC after I finished my A-Levels and I also got my NCTJ Gold Standard journalism qualification as part of the apprenticeship. I encourage any young person starting out in journalism to get involved in both these organizations if they can. They both really care about developing young talent.
What advice would you give to young people who want become journalists?
It's always strange to be asked that question because I am also very early on in my career, but it's a question I have been asked more and more since I got a piece on the Ten o clock news.
I think what has been key to anything I have achieved has been the people around me. I am surrounded by a lot of people and organisations who care very deeply about my personal and professional success. That's such an anchor to me – and it keeps me afloat when things are hard.
I'd also say get involved with organisations that care about developing young talent. In the journalism sector, there is Creative Access, the BBC does brilliant apprenticeship schemes and trainee schemes for graduates. If you have a good enough pitch, Black Ballad will pay you for your work. I have also heard that Reprezent Radio does brilliant work and offers training.
Tell people about your dreams and what you want to achieve – you never know who will be able to help you. When I told someone at my church I wanted to be a journalist, I didn't dream that his girlfriend would become my mentor and launch Black Ballad but that's what happened!
Also, keep that spirit when good things happen to you and give back. You may be able to help other people. Simply proof-reading people's applications can be helpful, and that's something I have enjoyed doing. Last year, I also became a mentor to an incredible young woman who is interested in a journalism career.
Grab all the opportunities that come your way. When I did my TEDxTalk, I had no idea that an editor of the Ten O Clock News would see it years later. Life can really surprise you sometimes.
It's a difficult industry, so keep faith in yourself – and have people around you that will believe in you when you doubt yourself.
Obviously, the Jack Petchey Foundation does not specialise in journalism, but it is an organisation that invests in young people – and it had a brilliant impact on my life. There are those organisations out there, so seek them out.
Finally, and this is more practical. Lots of people love writing and if that's your passion, you should keep at it. But also develop other technical journalism skills. Filming, video or radio editing, photography, creating illustrations and graphics – all these skills will make you stand out to employers.