Young athletes watch the best of the best at the IAAF World Athletics Championships!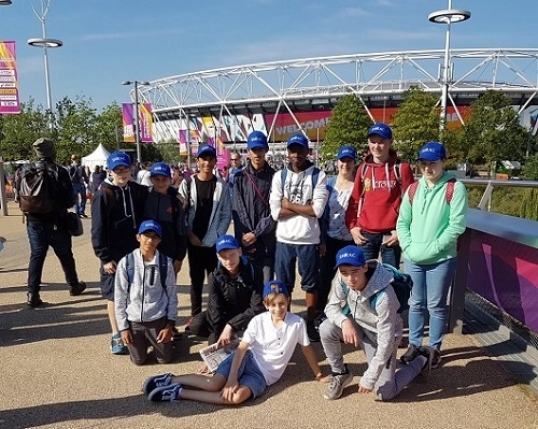 This summer, 27 lucky young athletes from St Mary's Richmond Athletic Club were given the chance to attend the 2017 IAAF World Athletics Championships at the London Stadium in Stratford. This was made possible thanks to a £750 Leader Award Grant awarded to the club by the Jack Petchey Foundation.
Members of the club attended various events including the hammer throw, the 400m hurdles, the triple jump, and some even got to witness Usain Bolt run his final race in the 4 x 100m relay! By watching these world class athletes compete in an Olympic Stadium, the young athletes were motivated to train harder and some were even inspired to try new sports that they hadn't considered before.
Here's what some of them had to say about their experience:
Alfie: "It was amazing to see and experience the size of the stadium, something hard to understand when watching on a screen. I particularly liked watching the men's triple jump as their springiness was awesome. The women's hammer was also a favourite as I have never seen anyone throw like that before. As a 400m hurdle runner, watching the men run at world class standard was incredible; it was extremely motivating."
Celeste: "The experience I had at the 2017 World Championships has been incomparable to anything I have experienced before. The loud yet supportive atmosphere was unbelievable. My favourite event to watch was definitely the women's hammer final, as a hammer thrower myself, I found the technique and speed which the athletes used mind-blowing."
Isaac said, "The IAAF World Championships has always been a dream to see. I had watched the Olympics on TV and got to see Paralympics in 2012 myself, but I had never seen athletes competing for the world title with my own eyes… This experience has really inspired me to pursue my sporting career more seriously, especially in throwing as the discus, javelin, hammer and shot putt were amazing to watch."