From Achievement Award winner to Young Mayor- Adam Abdullah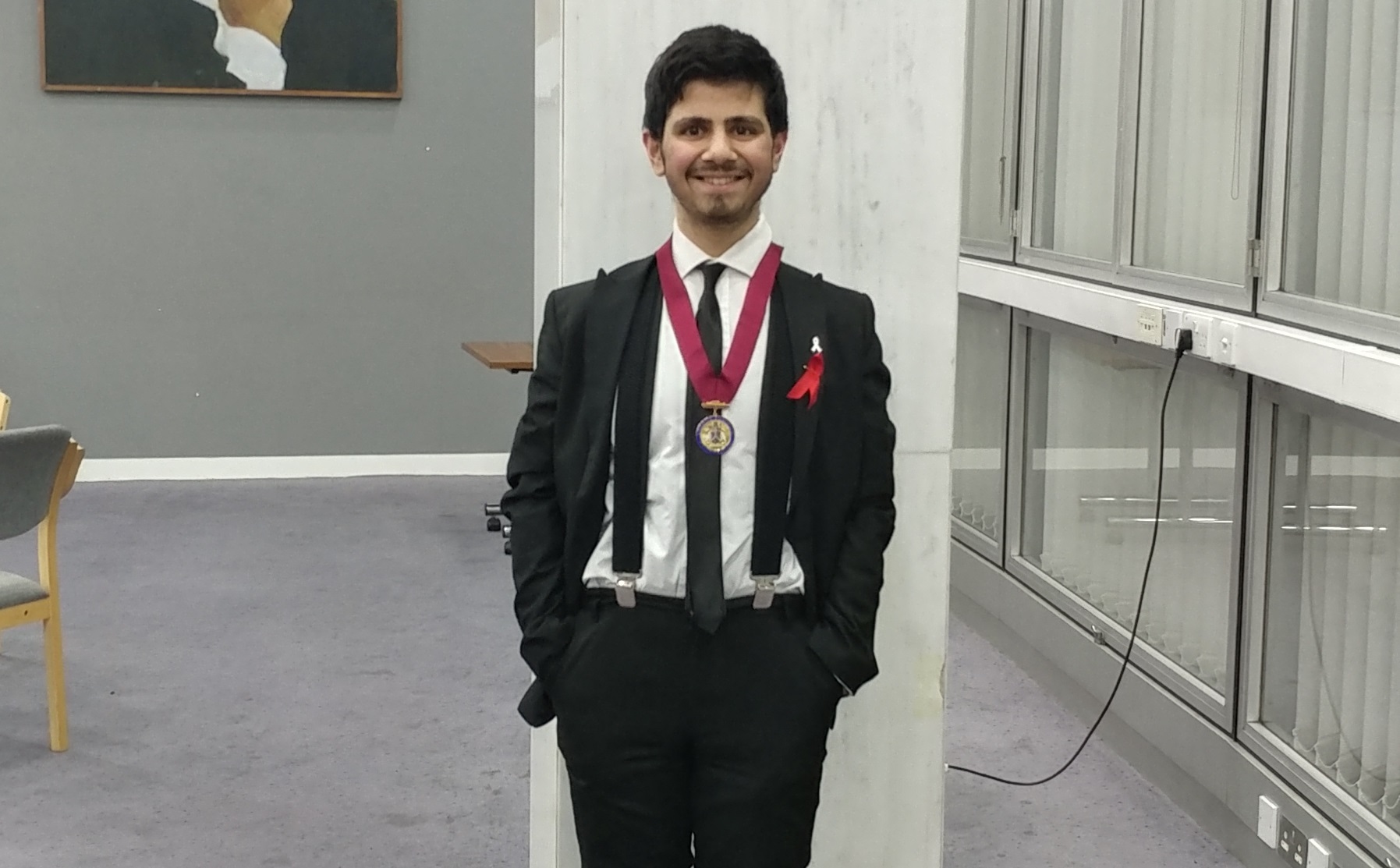 Adam Abdullah, Achievement Award winner, was elected as Young Mayor of Lewisham for 2018-19. We asked him what advice he would give other young people.
What did you get your Jack Petchey Achievement Award for?
I was gratefully nominated for the achievement award by my school for the charity fundraising I had done inside it for Comic Relief and Children in Need. I went about fundraising with great support from Mrs. Smith, Ms Ashton, Mr. McKerrell and some great friends in my school through walking cookie sales.
Are there any other Jack Petchey Foundation programmes you have you taken part in?
I also took part in Jack Petchey's "Speak Out" Challenge!, which I was a regional finalist in! I loved the entire experience and the opportunity to improve my public speaking.
What does the Young Mayor of Lewisham do?
The Young Mayor of Lewisham is the elected representative of young people in the London Borough of Lewisham and oversees a £25,000 budget. They also open events, hold discussions, engage with the council on behalf of young people too and consult with the Young Advisors of Lewisham.
Why did you want to become the Young Mayor?
I was very motivated by one of my close friends, Ruona, who was a candidate in the past elections and I saw an opportunity to better the lives of those in my borough. I felt as though I was able to bring my passions to the table and rather than shout from the outside unproductively, attempt to better the lives of all of my constituents.
What was the election campaign like?
The election campaign was brilliant! It involved lots of public speaking, in terms of speaking at assemblies and engaging socially like I hadn't before due to my introvertedness. I loved every second of being able to hear the stories of the people I now represent and planning how I can best represent them  now.
What do you plan to do as Young Mayor?/ What are your priorities as Young Mayor?
My manifesto held 5 promises, but the priority at this second is working towards ending period poverty. This is because in London 10% or girls reportedly have not been able to afford their sanitary products and 46% of girls have reportedly had to use toilet paper. This should not be an issue at all. I dread to think of the numbers specific to Lewisham since 26% of the borough as a whole is in poverty.
Is there any advice you would give to other young people who want to get elected?
I would give the very same advice as I do to those who want to get political in general: read and research. Look at elections happening around the world, look at who's winning and why. Look beyond biases and narratives. Then, get involved in activism and picket lines in your local area, help fight for your community. After that, figure out what schemes there are for young people in your area; whether it's being a MYP (Member of Youth Parliament) or running for Young Mayor or Youth Council if your local area has one. Last but not least, public speaking is everything. If you can speak right, people will listen.