Cartoon Competition 2021 Winners Announced!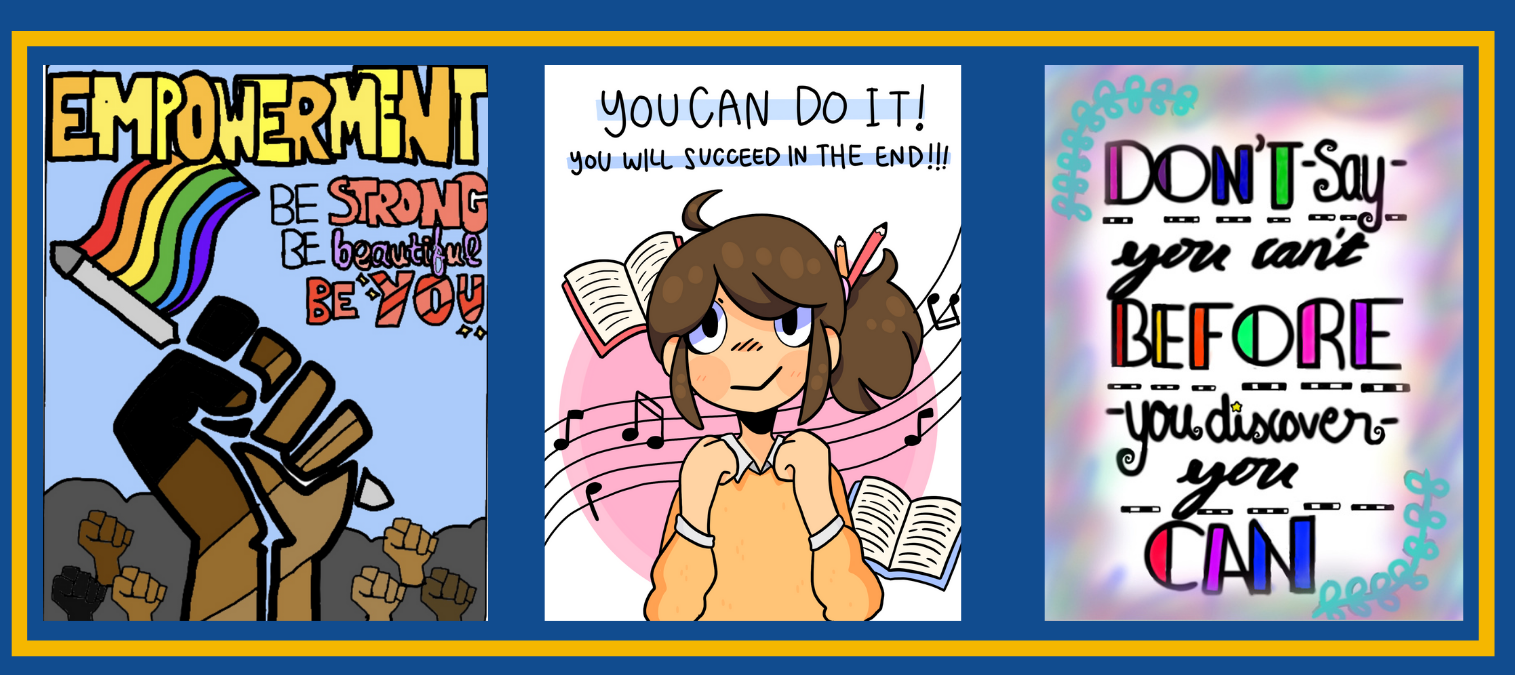 Every year the Jack Petchey Cartoon Competition asks young people from London and Essex to submit a motivational cartoon centred around a theme. This year's theme was "Empower" and we had many amazing entries exploring different ideas. The three winning entries, selected by our Achievers' Network, will be displayed in our School Planners which go out to thousands of schools across London and Essex.
First up, our panel selected a cartoon by Keiser, age 14.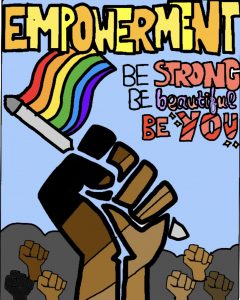 Keiser's cartoon was inspired by various events in 2020 including the death of George Floyd and the pandemic. Keiser wanted to show that despite "everything that made us unhappy about wha's about to happen next, my cartoon is to keep people happy and make them have something to believe in."
Keiser said: "I hope my design will empower students by giving them hope, to not give up and to go beyond their limits to become the best they can be."
Next, our panel selected You Can Do It, by Alisa.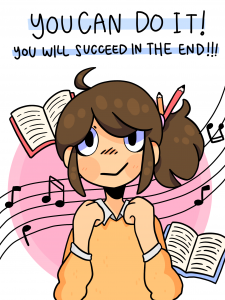 Alisa wanted this poster to encourage other students to chase their dreams by working hard and trying their best.
Alisa said: "The girl in the picture is standing in a confident pose with things surrounding her like books and musical notes symbolizing different subjects and how she can do any of them if she tries. Hopefully, it will inspire other students to be confident in what they like to do and try their hardest."
Finally, the students also selected the cartoon by Fatima, age 13.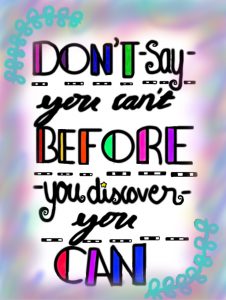 Fatima's poster was inspired by overcoming the fear of failure, with a clear message of not to give up!
Fatima said: "I hope that my design will help empower other students because they might relate to the fact that they always say that they can't do stuff, but when they actually try it then they get the hang of it and discover that they can do it."
Congratulations to our three winners, and well done to all who entered this year's competition. To find out more about our School Planner programme, click here!