Georgina & Sue on what Panathlon Challenge means to them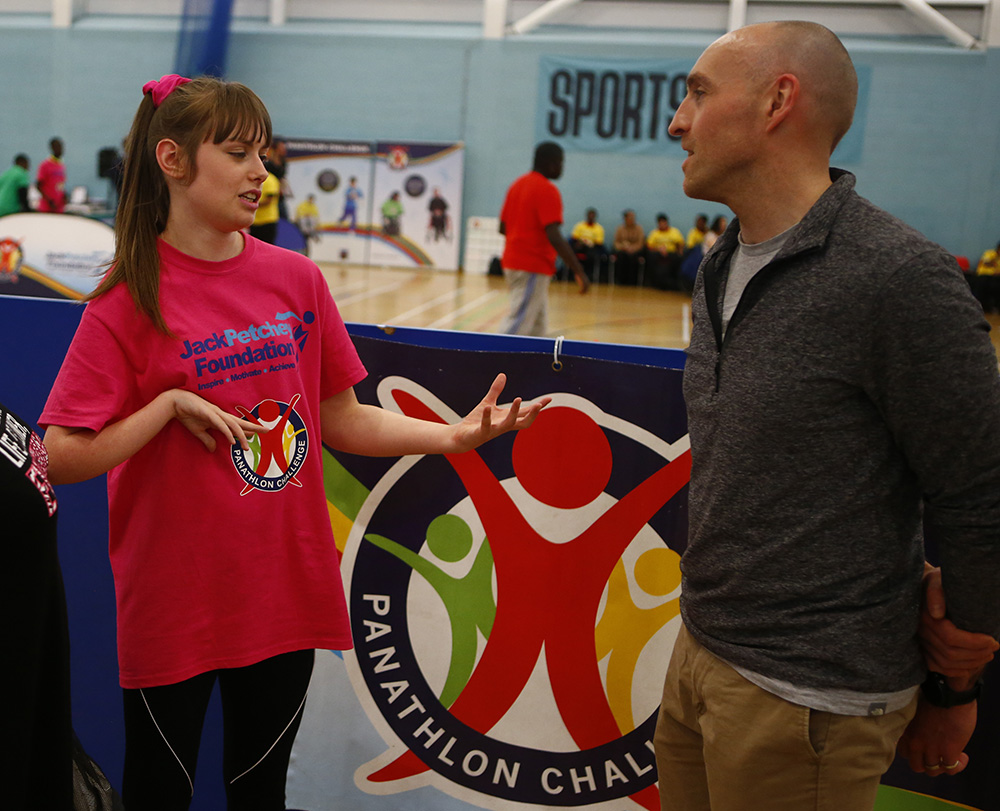 Our latest blog post is from Georgina, a previous competitor and now Leader at The Panathlon Challenge (supported by the Jack Petchey Foundation), and her mother, Sue, about what a difference the programme has made to them.
Georgina:
Hi I'm Georgina and I'm 19 and I have a disability called Cerebral Palsy which I am very passionate about. The Panathlon Challenge is a charity that provides sporting opportunities for over 17,500 disabled young people each year. It was not always like that for me.
When I was in junior school it was so very hard for me when we had PE or any sort of sports activities I didn't really fit in and I was never picked to be on teams, I was always left til last. This made me lose my confidence but when I started senior school I was told about Panathlon. At first I really didn't want to go because it was sports, and I didn't like sports so far because of my experience, but going was the best decision I have ever made.
When I entered the sports hall it was filled with young people ready to do different sports and we all had some sort of disability which made us all equal. And the best part was you competed against each other for a gold medal, or a silver or bronze or black medal, so even if you came last place you would get a medal.
Panathlon taught me to grow, it gave me so much confidence and made me feel proud of myself. It also helped me outside of school as I was signing up for every sports volunteering opportunity and doing my bronze and silver D of E.
I would not be where I am without Panathlon, and that's why I'm now a Panathlon Leader. I just want to give back.
Sue:
Hi, I'm Georgina's mum Sue and I'm also very passionate about Panathlon. Panathlon didn't just change Georgie's life but it also changed mine – to watch your child grow in confidence and strength is just amazing and to see her face every time she brought home a medal. So you just think of those 17,500 other children and their parents that have that same feeling we get after every Panathlon event.
Panathlon go way beyond to help competitors and schools to flourish. If I could say in three words what Georgie has gained from Panathlon its friendship, confidence and a future. And what I have gained is a very well rounded lady who I couldn't be more proud of.
Thank you Georgina and Sue! We always love having different people writing blog posts for us. Do you fancy writing one? Email aclarke@petchey.co.uk with your idea, and we can help you!
To find out more about the Panathlon programme, click here.