Going the Extra Mile: "Jessica has inspired them to be more comfortable with the issues they are dealing with."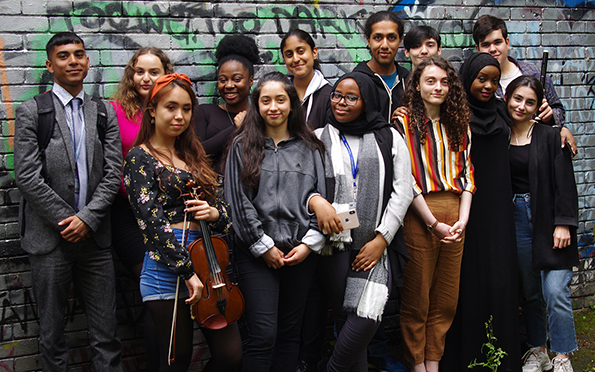 Outstanding leader Jessica Aldridge awarded Jack Petchey Foundation Leader Award for her incredible actions to support younger peers with their creative work.
A freelancer and volunteer with Exposure (a youth communications charity), Jessica has been involved with the organisation for over five years, initially as a young beneficiary but more recently as a volunteer.
Jessica has gone above and beyond her role to support the young people she works with. She is constantly initiating and leading projects to support the organisation, including raising awareness of LGBT issues and struggles faces by trans and intersex people, representing Exposure at Pride Youth Network Conference where she sat on a panel, raising money for a cookery project, and helping young people to express themselves creatively.
She has also shared her own experiences to support the young people, such as experience in learning difficulties, mental health, resilience and coming to terms with her gender identity. This has proved an invaluable support for the young people she supports and has helped facilitate an open dialogue within the organisation for young people.
Jessica has also created fantastic creative resources for other young people, including information about intersex, the Pride movement, dispelling stereotypes about trans people, how to be an ally to trans people and much more. These are available to read on the Exposure Website.
An incredibly creative and driven individual, on top of these wide range of achievements Jessica also assisted to produce Exposure's film "Slice O' Bread", a musical film around celebrating friendship.
"All the young people Jessica has worked with have told Exposure how much they value her support and guidance. Jessica has inspired them to be more comfortable with the issues they are dealing with." said Fran, Project Manager and Media Trainer at Exposure, who submitted the nomination to the Jack Petchey Foundation.
Congratulations Jessica! Do you want to join our Leader Award scheme and recognise the Leaders in your group? Find out more here.