Jack Petchey Internship Programme 2019/20: How the scheme has given Chris training opportunities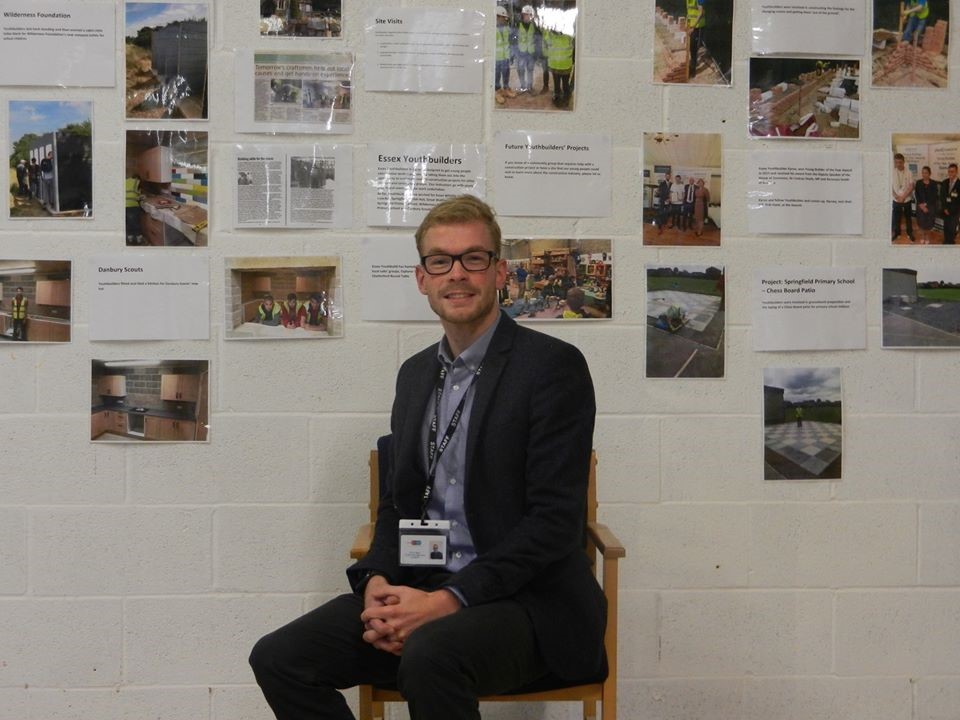 Chris is part of the Jack Petchey Internship Programme, starting in September 2019 as a Project Management Assistant at Essex Youthbuild. Chris looks after the organisation's databases and IT and also has responsibility for the running of Trade Club.  Read about his experience in the internship so far…
Hi, I'm Chris and I'm a Project Management Assistant intern at Essex Youthbuild through the Jack Petchey Internship scheme.
Since I started in September, the past 6 months of my internship has been difficult at times not only with regard to the challenge of the job, but I have had lots of ups and downs.  In my first weeks, I organised an open evening with various delegates from the council such as the mayoress, people from trades and past students which was a success. Whilst I have been here I have taken part in a wide range of tasks, including editing the Microsoft Access databases to include new fields, recording an interview about student experience which I edited. Alongside this I also look after various programmes such as Trade Club which is funded by BBC Children in Need for which I do the administration and data collection from the parents and the attendees for the various progress reports that have to be filled out as the terms of the grant stipulates.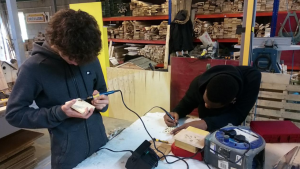 One of the main projects I have led on is the researching and compiling a list of all of the grant makers that we could apply for. I have recently started to progress this further by writing various templates of letters to send to these grant makers with help from one of the trustees.
Essex Youthbuild helped me to do my level 1 gateway qualification in health and safety for construction workers.  Thanks to the Jack Petchey Foundation, I also have a training bursary which IU used part of for my Level 1 swimming teachers assistant course which I thoroughly enjoyed, and am hoping to go on to do my level 2 swimming teachers course. I also attended the #BeMoreDigital 2020 conference in Olympia to help me identify new ways I can make the place where I work more digital but also to get me thinking about how I make a digital change in the future wherever my career takes me.
The other Jack Petchey interns have made the process great fun and I've really enjoyed catching up with them at every workshop that I attend with them and other events that I see them at, such as the One Young World conference and the Jack Petchey Christmas intern get together.  This first 6 months have had lots of enjoyable times and an equal amount of challenges.
Interested in our paid internship opportunities? Click here to find out more information about the programme.