Jack Petchey London Schools' Table Tennis Team Finals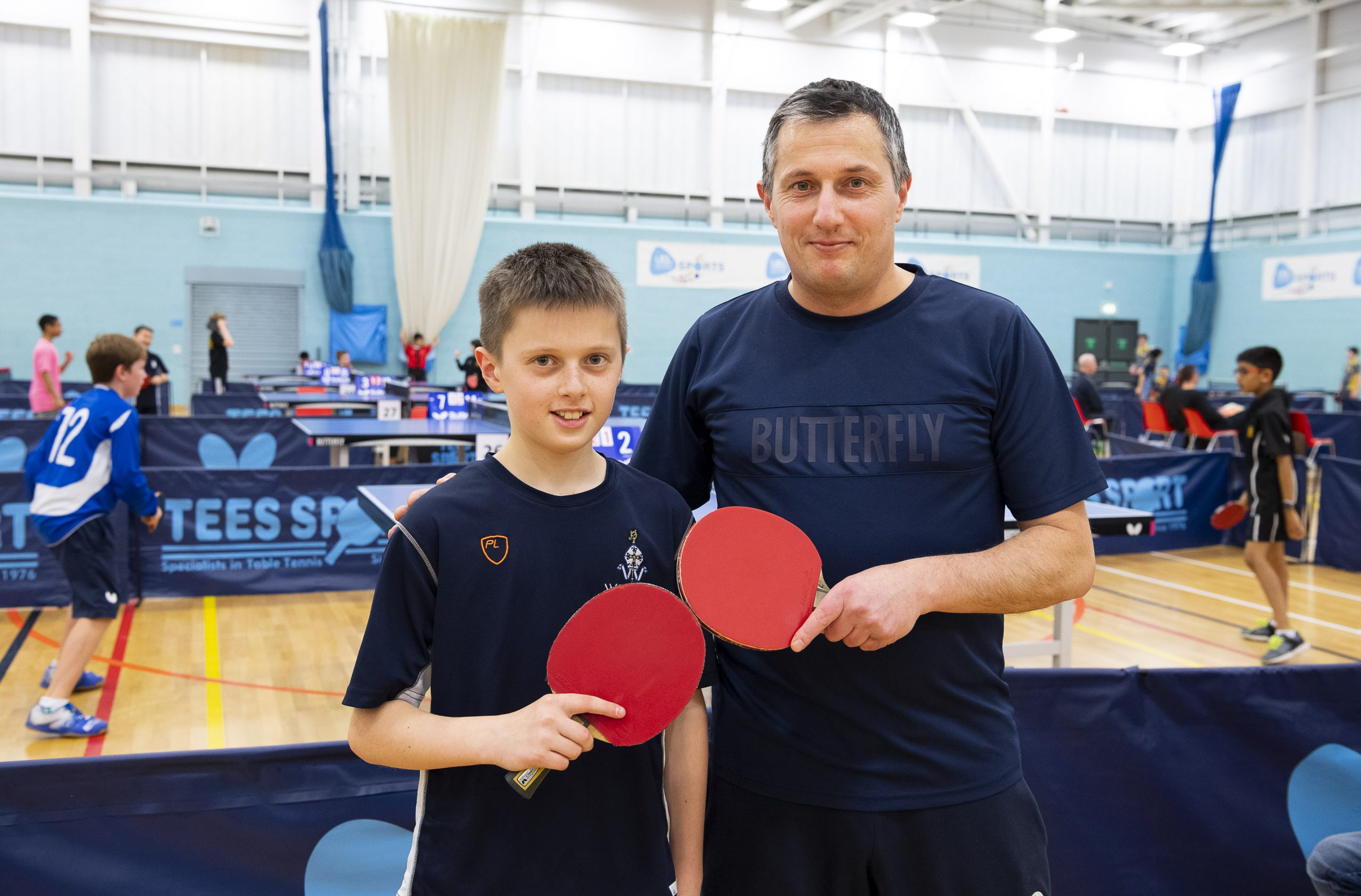 This is the first in our series of stories on our fantastic partners, which will be published on the 21st of each month to celebrate our 21st birthday this year. This one is on Table Tennis England.
Young table tennis players from schools across London took top honours at the ninth annual Jack Petchey London Schools' Table Tennis Team Finals in partnership with Table Tennis England. It was held on Saturday 11th January in the SportsDock at the University of East London.
The competition bought together 164 players making up 40 teams from 24  schools across London. They competed in four age groups; Boys and Girls under 11, 13, 16 and 19.
Goran Maric has been a coach for 10 years sharing his time between Whitgift School in Croydon and Sutton's Wallington County Grammar School. Whitgift won the Boys Under 13s title and were runners up in the Boys Under 19s category. Meanwhile, Wallington Grammar School were runners up in the Boys Under 16s category.
Table tennis was a life-saver for Goran back in his home country Croatia. He said: "I had a difficult background and had I not found table tennis I would have been on the streets. Table tennis gave me training, competition, and focus."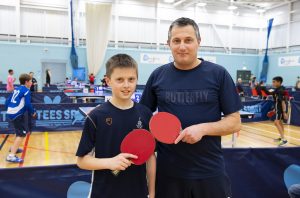 Image: on court, Ollie Maric-Murray with Dad and coach Goran Maric
He added "This is not just a job, it's a privilege to coach young people to develop and realise their potential. Table tennis is extremely competitive and I teach our young players to learn from their losses and get stronger. This is a great competition and we enjoy coming here, but most of all winning."
Ollie Maric-Murray is Goran's 12-year-old son who has also taken table tennis to his heat. After playing for just five years, he has a UK ranking of No 1 Under 13. Last year Ollie played in the Boys Under 19s team for Whitgift School, helping to secure gold medal success, proving he is adaptable at different age levels.
This year Ollie was part of Whitgift's winning Boys Under 13 team. He said "I love winning, that's what it's all about. It's challenging playing in different age ranges but I enjoy it – the adrenaline and buzz of competitive play drives me on."
Ollie also enjoys travelling while competing for the UK, having played in France, Croatia, Germany and Scotland.
Winners and runners up of this competition go forward to play in the English Schools' Table Tennis Association Regional finals in February.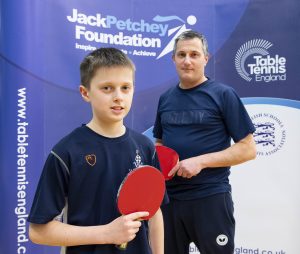 Image: Ollie Maric-Murray with Dad and coach Goran Maric
The day was made even more memorable by a visit from England Number One Liam Pitchford, his first to a Jack Petchey London Schools final. Liam, age 26 and from Chesterfield, has won eight Commonwealth Games medals and was part of the England team that won bronze medals in the 2016 World Team Championship and 2018 Team World Cup.
He said: "It's great to see young players wanting to win. The atmosphere is fantastic and you never know a future England number one has been inspired by this competition."
Next week Liam and the England team go to Portugal to decide which nations qualify to compete in the team events at the Tokyo Olympics.
Sara Sutcliffe, CEO, Table Tennis England said: "Congratulations to everyone, you are all winners. This is our ninth-year collaboration with Jack Petchey Foundation, and we want to thank them for enabling us to provide 2,286 tables to 741 schools, 77,000 young people have played our sport and 689 youngsters played in the qualifying rounds to reach this final. It is a wonderful partnership."
Trudy Kilcullen, CEO, Jack Petchey Foundation, said: "Jack will be 95 this year and if he could, he would be here playing! He strongly believes in giving young people opportunities to realise their potential. Table tennis is a great sport. We are very proud of you all and well done."