Perfect Pitch and the growth of a cappella – no instruments, no tracks, just voices!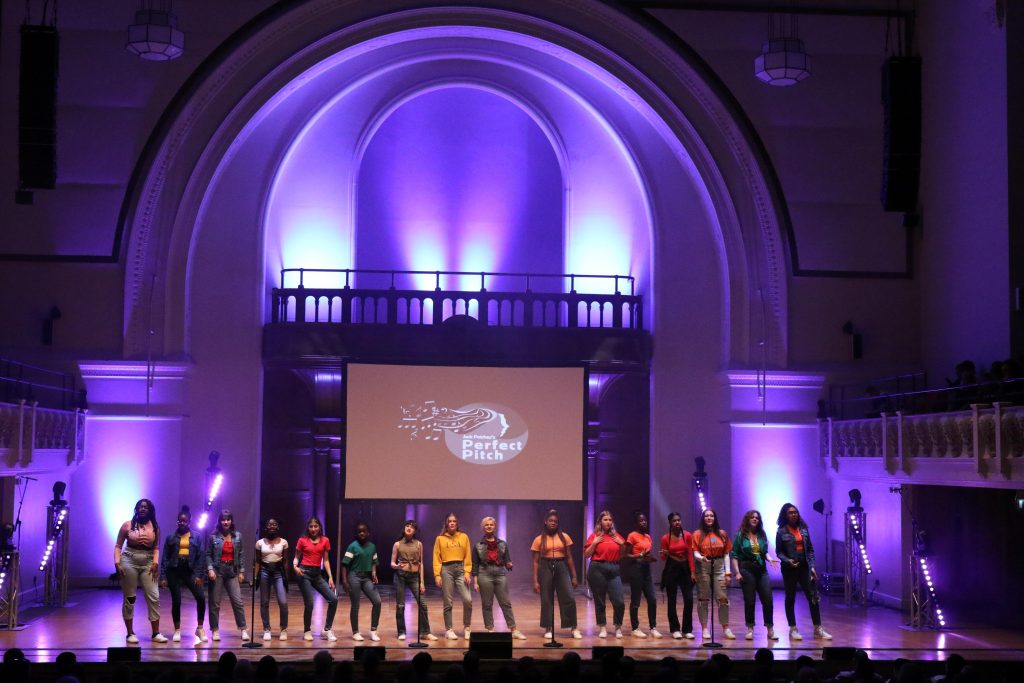 Jack Petchey's Perfect Pitch is an a cappella education and performance programme for young people. A cappella is the art of group singing unaccompanied – no instruments, no tracks – just voices. In the last few years it has become very popular because of TV programmes like Glee, the Pitch Perfect franchise of films and the growing interest in beat-boxing and vocal percussion (a massive part of modern a cappella).
Lee Thompson Programme Director said: "I am also Programme Director for the Jack Petchey Glee Club Challenge which is now in its ninth year, and I noticed more and more that groups were singing a cappella – it was becoming really popular. The Jack Petchey Foundation were looking to support a programme that involved choral singing so an a cappella project seemed the ideal fit."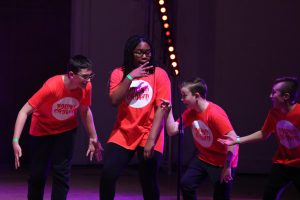 A cappella in action at the Grand Final
After a small pilot project involving nine groups in 2018, the first fully fledged Perfect Pitch took place in 2019/2020. Over 650 young people and 31 groups participated, undertaking assessment workshops which consisted of a cappella training with professional tutors and performing at various Regional Finals. A Grand Final involving 12 groups and 250 young people took place at the notorious Cadogan Hall in front of a packed house of over 1000 people on Sunday 1st March.
NoteWorthy from Wallington High School for Girls were crowned Perfect Pitch Champions and walked away with the top prize. "It was an extraordinary night with tremendous performances from all." Noted Programme Director Lee Mills.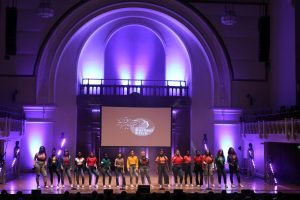 Noteworthy; Perfect Pitch 2020 winners!
The project was a great success and overwhelmingly, the experience was incredibly positive. The young people and adult leaders had an opportunity to improve their performance and music skills in a unique way. A capella continues to grow in popularity and the nature of the music allows itself to be open to everybody. The top three groups at the Grand Final were from secondary schools against competition from theatre and dance schools showing that a cappella singing is accessible and engaging.
Team work is key to a successful a cappella group – the workshops were designed to increase these attributes amongst the young performers, and these are skills that they can take with them into everyday life. The most important part of performance projects like Perfect Pitch is not only to increase musical ability but also to increase the confidence, self-belief and emotional connection amongst the young people involved. As Sir Jack Petchey says "If you think you can, you can!"