Running the Achievement Award Scheme in Lockdown – top tips!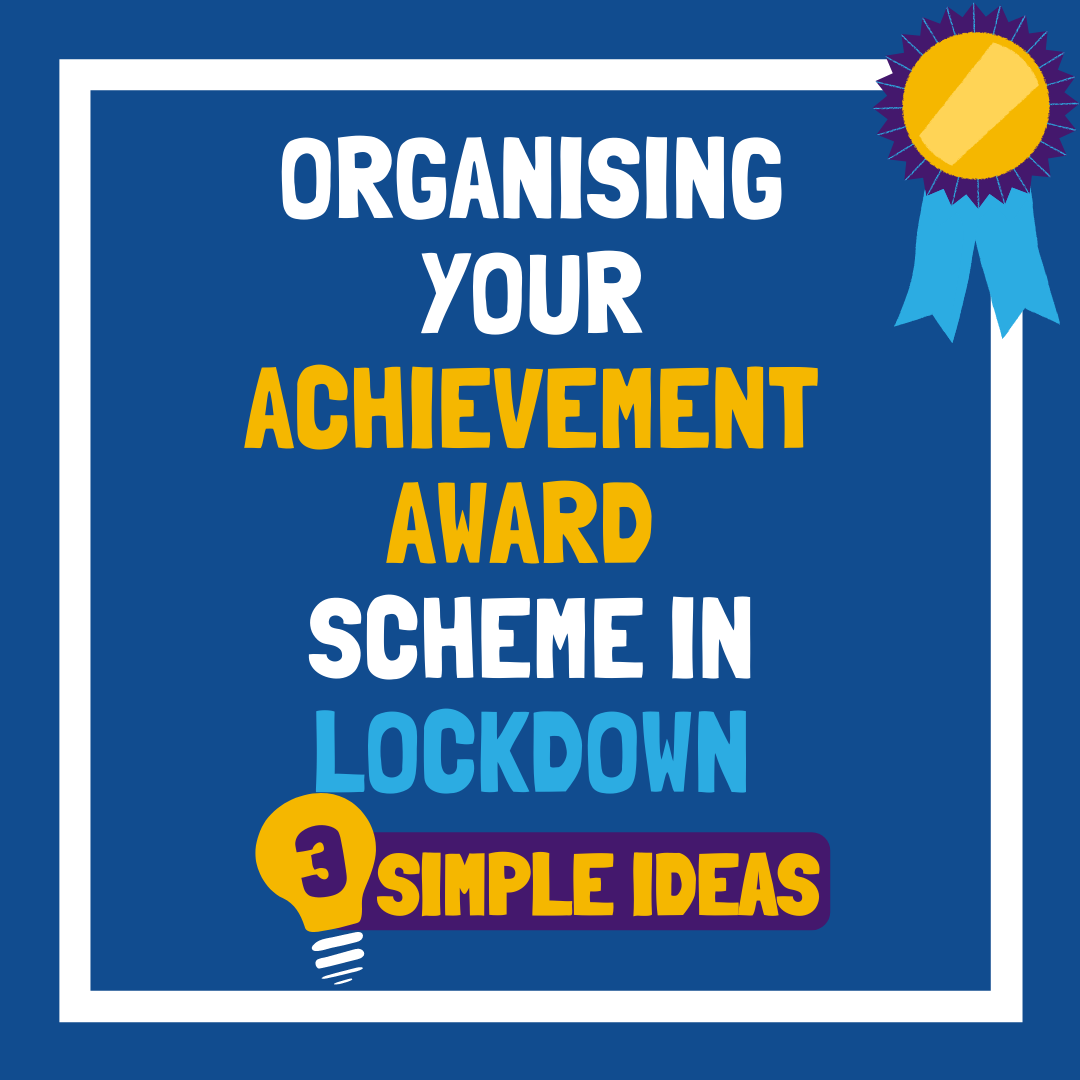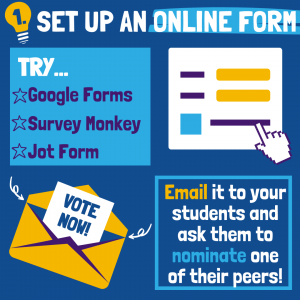 Setting up an online form is a great way to receive nominations for one of your students or club members that you might not have realised has achieved something fantastic! We encourage getting young people involved in the Jack Petchey Achievement Award process as much as possible, and using something like Survey Monkey, Google Forms or Jot Form can be a great way to include them remotely.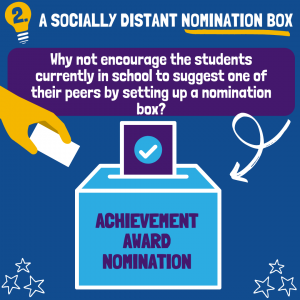 If you are a school with some students still coming into campus during the lockdown, why not engage them in helping you run the scheme and celebrate their peers? You could set up a ballot box at the school that they can submit nominations in a socially distant way, and also ask them to help you decide the winners! This could be a great way to motivate those young people currently attending school during a time when their peers aren't.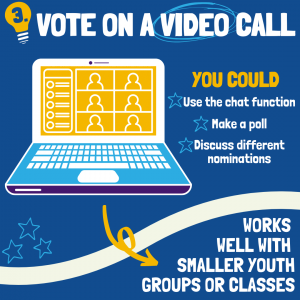 If your group or class meets regularly on Zoom, Teams, Google Hangout or another video call medium, why not use this time to discuss potential Jack Petchey Achievement Award winners?
Depending on the software you use, you could use the chat function, create a poll or even send a digital form out during the meeting and ask young people to submit someone they think deserves recognition then and there. This is a great way to motivate young people and help them reflect on the positive actions their peers are taking during the lockdown.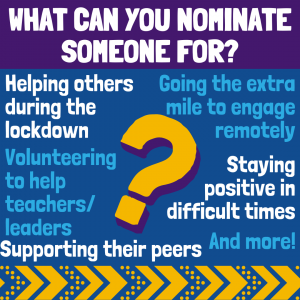 Not sure what you can award an Achievement Award to a young person for during these times? Here are a few ideas, feel free to save this graphic and share it with your students for some inspiration of what they can nominate someone else for!
Remember, it is great to include the young people you work with as much as possible in awarding the Achievement Award. If you are finding it difficult to organise the Achievement Award scheme during the lockdown, please contact your Grants Officer for further support, we are here to support you to recognise young people's achievements!