Sir Jack Petchey stand opened at Frenford Club's new football pitch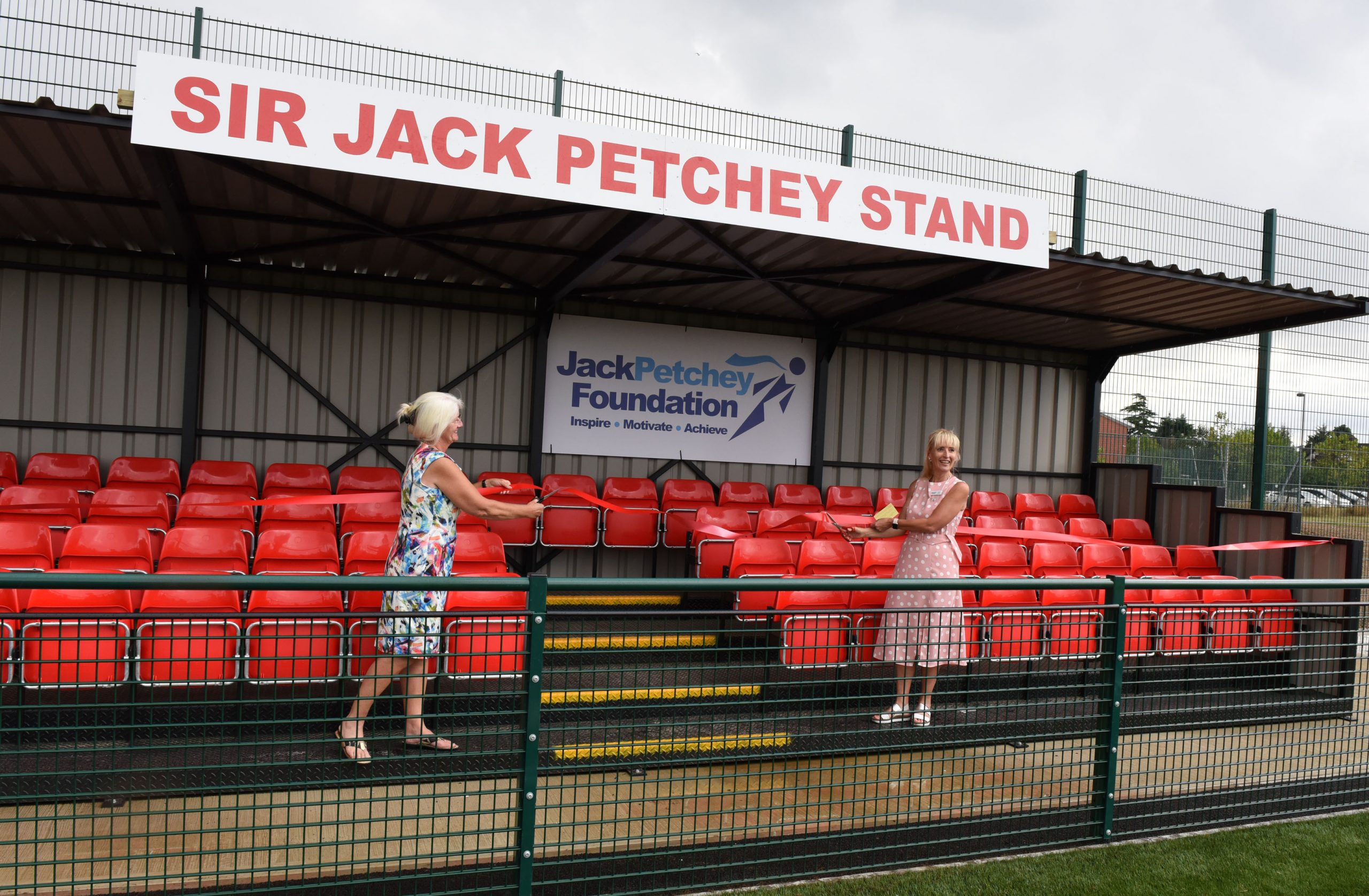 The Jack Petchey Foundation was one of the many funders contributing to the project that took four years to take shape, but was opened on Monday 17th August, with Jack Petchey CEO Trudy Kilcullen cutting the ribbon at Frenford Club, Ilford.
The new multi-purpose pitch is suitable for all size football matches and was met with screams of delight at its opening.
Irfan, who has been organising the project, said: "We are trying to team up with the youth engagement team within the police, with the hope of directly engaging with Redbridge's young community."
Speaking at the opening, CEO Trudy Kilcullen said: "The Foundation is proud to have supported Frenford Club since 2007 and the timing of this opening couldn't be any better for young people to get back to playing sport for their mental health, fitness and motivation. We're delighted to be here today."
The Jack Petchey Foundation contributed £80,000 in grants towards the project, which cost over £1m in total to construct.
Other funders contributing to  the project include The London Marathon Trust, Garfield Weston, Burnard Sunley and the Football Foundation.
Frenford Club has named one of its stands after Sir Jack himself to honour the foundation's contribution and the 13 years they have been associated with the Foundation.