Speak Out alumni meet Sir Jack at training day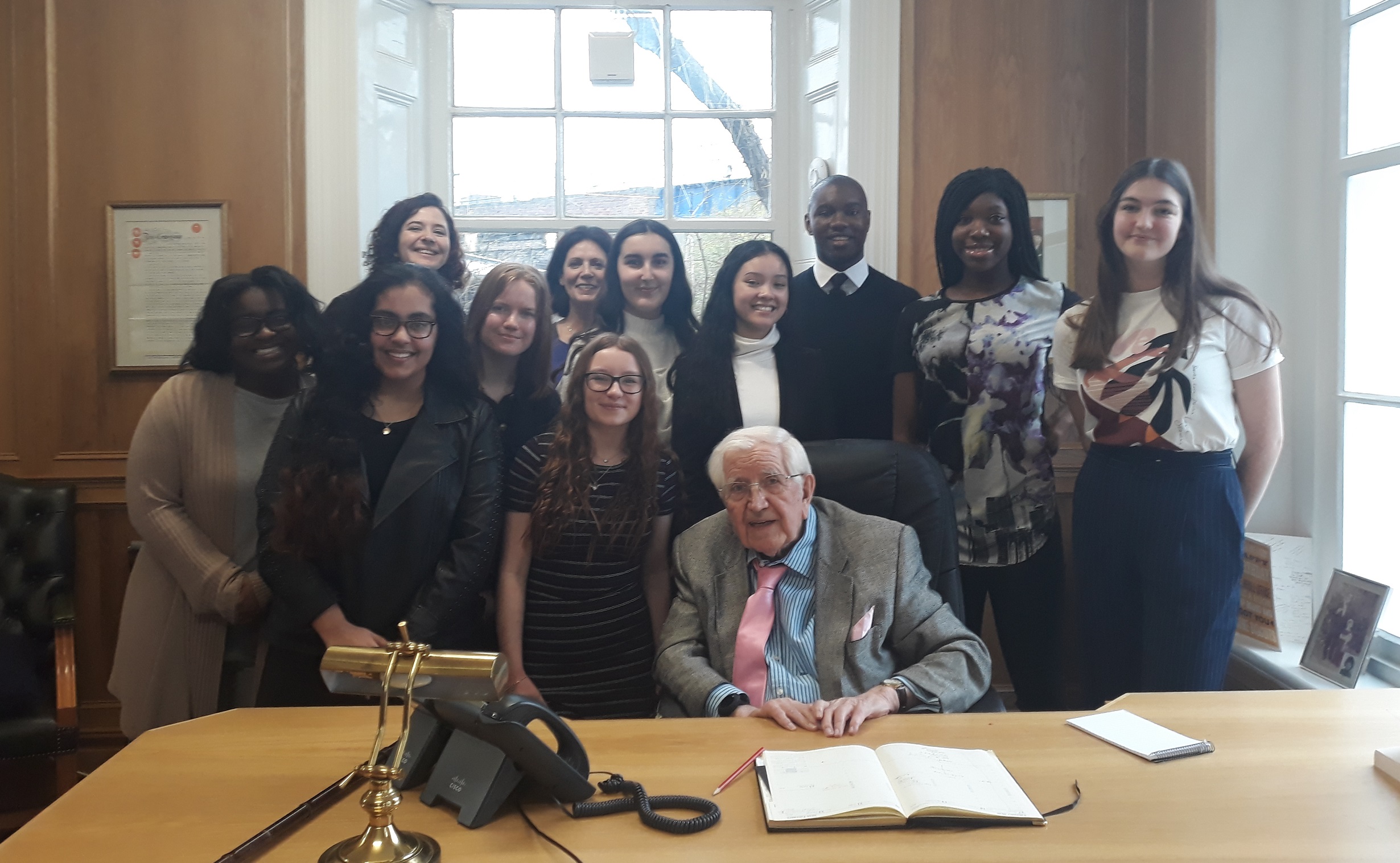 On Wednesday 19th January, a group of young people that had previously taken part in the Jack Petchey Speak Out Challenge came to the JPF offices to attend a training course.
The group participated in workshops in the morning before meeting Sir Jack in his office, shaking his hand, talking to him about their experience and being given a copy of his book.
Libby, one of the participants, told Sir Jack just how the programme had improved her confidence: "I was never the person that would stand up there and talk or even raise my hand in class. But now I feel I've learned a lot of skills through Jack Petchey and it's been a great opportunity for me."
Speak Out Challenge competitors that have come first, second or third place at a Regional Final have the opportunity to join this network of alumni and take part in training opportunities with the Speaker's Trust on a first come first served basis.
This particular course was an equivalent Level 2 Adult training course heavily subsidised by the Jack Petchey Foundation so that it is accessible to a wide range of students. The programme hopes to train young people in articulate public speaking with a particular focus on their future development.
One student present, God'sFavour, said: "I ended up coming first in the regional final and that was a huge confidence boost for me. So I really appreciate the programme for the opportunities its given me."
Eden (photographed below) thanked Sir Jack directly, saying: "I wasn't even chosen to begin with to go into the finals, I was a last minute decision and I came second in the whole competition. It meant a lot to me, so thank you Sir Jack."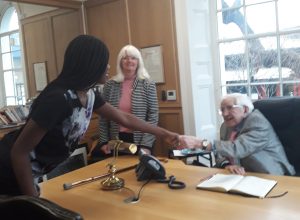 The alumni will also be offered an opportunity to visit Westminster and the Houses of Parliament next month to raise aspirations and inspire future leaders.
Finally, the Speaker's Trust themselves work with an alumni panel to help make decisions, analyse and form new ideas for the organisation and its competition to empower young voices.
Would you like to know more about the Speak Out Challenge? Click here and maybe you could be the next winner.