Stay Home Advice: Ellie on Positivity in the Little Things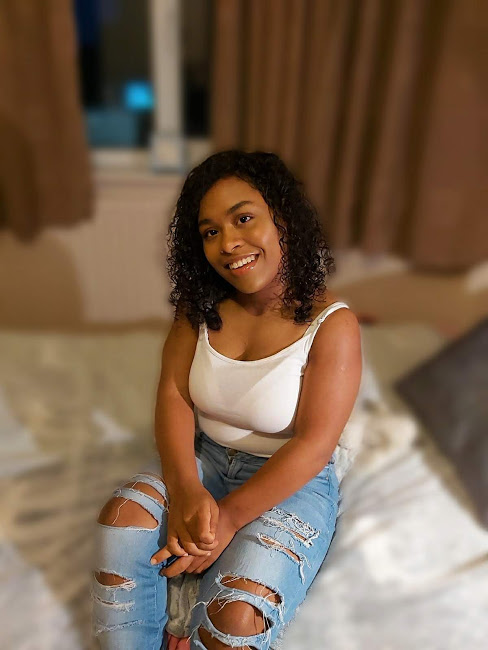 Each week we bring you the voice of one of the young people we are working with at the Jack Petchey Foundation to share their thoughts, ideas and tips about how to make the most of social distancing and staying home. This week's is from Ellie, who reached out to us via email to tell us about her experience of lockdown with a disability and the advice she has to others on finding the positive from small things in lockdown.
Hey everyone, my name is Ellie & I'm 14. Jack Petchy asked for people to share their stories about lockdown, so I thought why not?- I mean my life isn't the most interesting but you never know, you may all think I'm the most interesting person ever! Although, my lockdown story comes with a little twist- I'm living lockdown with a disability, well cerebral palsy to be exact!
I won't go all fancy on you don't worry haha. This story is probably going to be as real as you can get! So I'm sure like most of the population, the idea of lockdown seemed great at first (just imagining all those extra hours in bed) I know I was. Wearing your pj's until 4pm because the only place you'd be going to is the fridge. And for all the teens, just like me who thought "oh great no school for a few weeks I really am living the dream!"
Until of course, lockdown started to get longer, the days seemed to drag. After watching every single show and film that ever seems to exist on Netflix. Facetiming  my friends so much that there's nothing left to talk about. It got so bad that I resulted to sleeping to make the time go by! Like most I think, the days have been pretty up & down.. I suppose that just adds to the craziness of my life. Being stuck inside really hasn't help with my disability and the companion that comes with it that I like to call pain. Nothing some chocolate and painkillers can't fix though!!
Aside from all that, one good thing that's come from all this is that my Spotify playlist is better than ever (I don't think I could live without my quarantine tunes to be honest) – an absolute lifesaver ngl
The thought of going back to school seems unreal honestly especially after hardly seeing anyone for months & having no human interaction. I genuinely think I've forgotten how to talk haha. I am looking forward to life going back to the 'new' normal, as normal as that can be anyway!
I know that during this time it hasn't been easy to stay positive, so I thought I'd help you all out & share what I've been doing to stay positive… I hope these ideas help!
Think of it this way! Never again will we have this much time where we don't have anything really to do, so maybe use this time to start up a hobby again that you use to really enjoy but you never normally have time for. OR use this time to try something new, like baking- you may just become the new top chef!
Something I've been doing is experimenting with makeup and recreating different looks, I really enjoy doing this as it gives me a kind of creative outlet. Anyway, here's another piece of advice- try not to be too hard on yourself, if you aren't as productive as normal. These are confusing times for all of us!
Let me know if any of my ideas inspire you or at least help in way but hey I guess that's all from me ;0
Tell me all about your lockdown I'd love to hear about it! I hope you've all enjoyed hearing all about my lockdown experience. Thank you for reading <3
Ellie J
Are you interested in featuring on our website? Do you want to discuss your lockdown experience and any advice you have for others? Email pr@petchey.co.uk today with the subject Blog Post and a little bit about yourself. We always want more young people's voices on our channels!