The best way to live isn't to try to be interesting, but to be interested – Media Trust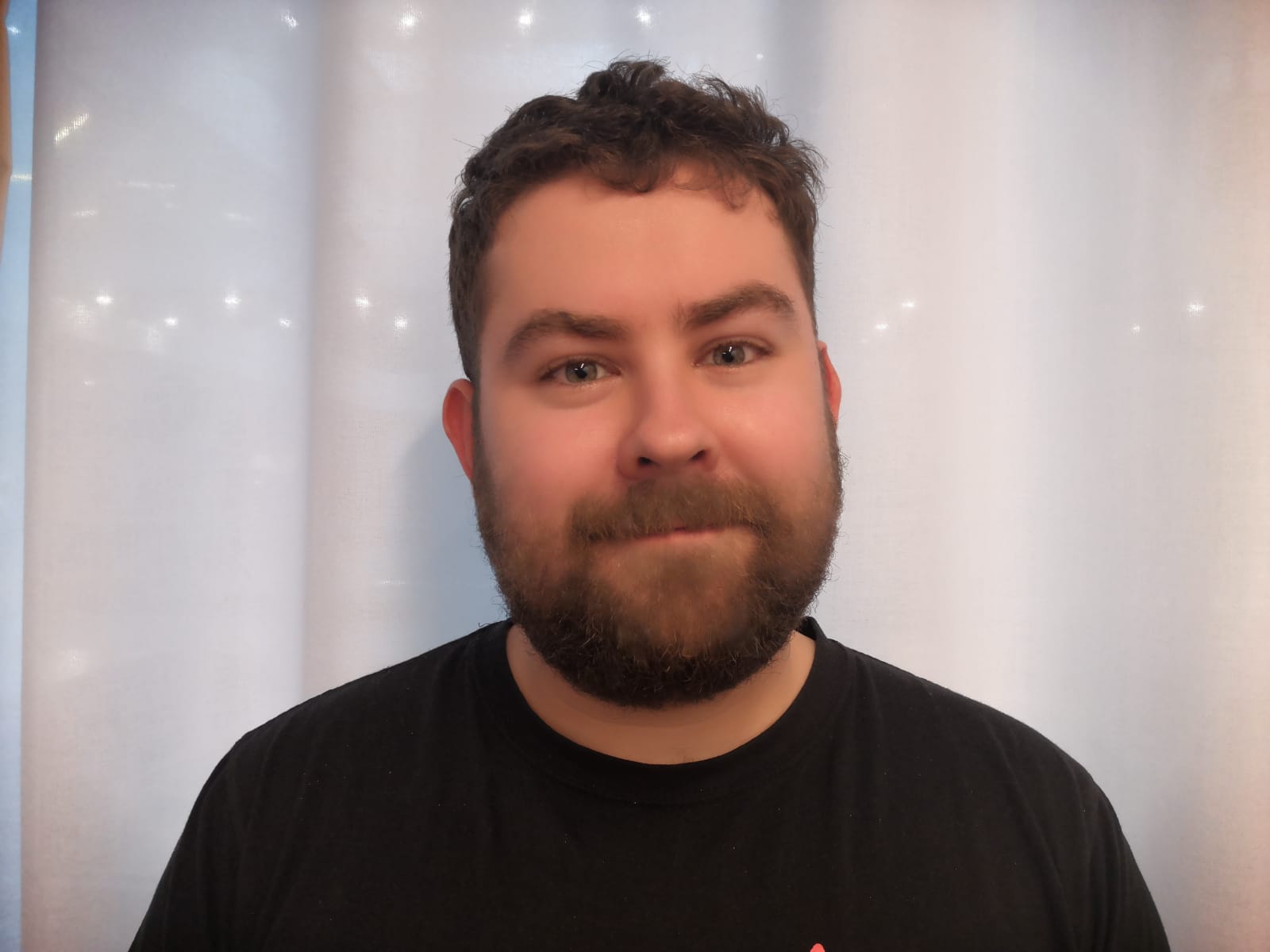 Media Trust, as a charity, works in partnership with the media and creative industry to give marginalised groups and young people a stronger voice. They encourage the media and creative industry to share their time, knowledge and creativity to benefit charities, under-represented communities and young people. Working together, they amplify charities' voices by developing their communication and digital skills to help them connect better with their audiences. They also create and run unique programmes to encourage young, diverse talent to develop their confidence, passions and talents for the work place. We have been working with the charity since 2012.
They are a very valued partnership of the Jack Petchey Foundation, and as part of our 21st birthday, we wanted to showcase what they do.
The following piece was written by Chris, who works at the Media Trust.
My achievements since joining the Media Trust
I joined Media Trust in March 2020 to work on their flagship Reframing Disability in News pilot programme, in partnership with the BBC 50:50 Project. This is a hugely exciting programme to increase the representation and visibility of disabled people in broadcast news.
In particular, one of our goals was to increase not only how often we see disabled people giving their expertise as interviewees in news; but also more specifically to increase how often we see disabled people talking about topics other than disability. There are disabled experts in every field, and for news to be representative, we should hear from many more experts who also happen to be disabled.
The feedback we have received from disabled people and their organisations, has been hugely positive in recognising how important this area of work is, and I feel unbelievably privileged to be able to lead this programme.
When I started my role at the beginning of March, we had planned for a full programme of live events; just three short weeks later, we were all working remotely as the country went into lockdown. This sudden change early into the programme meant we had to pivot our plans quickly, and I'm delighted that we were still able to deliver the core parts of our programme including disability awareness training for journalists at the BBC and media training for disabled experts – even if this has all had to be conducted online.
The media training for disabled experts is without question my favourite part of this programme. Seeing those who have been trained – people whose experience and skills make them perfect candidates to be on the news but have never had the opportunity and/or the training to do so – and their feedback on the sessions has been hugely affirming. This programme isn't about ticking boxes and it isn't about compliance – it's about the human face of representation and visibility.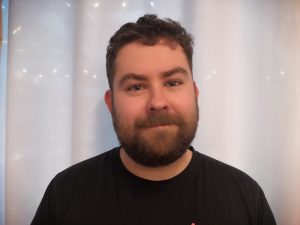 Chris today
What I have overcome to get where I am now
I was diagnosed with Asperger syndrome, an autism spectrum condition, aged 14. That diagnostic label isn't used officially anymore – and I prefer to describe myself simply as autistic – but it was so important for me at that time to understand more about myself and why I was struggling. I always went to mainstream state schools and performed well academically but I struggled to make and maintain friendships, and while I behaved well at school this would lead to a build-up of stress which would cause severe behavioural problems at home.
It took several years to get to grips with the idea that I was disabled – initially I was quite resistant to the concept but as I learnt more about it, I realised that my objection to being 'disabled' was down to my own prejudices. Learning about the social model of disability and the self-advocacy movement was extremely important for me in that journey.
University and my first experience of living independently was extremely challenging, but by the time I graduated, I knew I wanted to work in the disability sector and to provide opportunities for, and empower, disabled people to have the same chances I'd had. I wasn't really prepared for how competitive the charity sector job market would be. In the first few years, it was depressing to send off endless job applications and keep getting rejected and then, when I did finally manage to get a job, the struggles of getting by on an entry-level salary and paying London rents meant there were definitely times when I thought about throwing it in and becoming an accountant, but I'm so glad now that I didn't.
Your advice to other young people
When I was at university, I felt the most important thing in the world was to be interesting. Surrounded by all these students who could speak five languages and played Grade 8 bassoon, and swam for their county, I felt like I needed to do as many 'things' as possible to show I also mattered and to feel valuable.
The most important thing I learned is that the best way to live isn't to try to be interesting, but to be interested. I've also found that it's by learning from and listening to others, and joining in with their experiences, that I've developed most as an individual. In particular, meeting a diverse range of people whose life experiences have been different to your own – whether that's because they're from a different country, they're a different age, or just grew up in totally different circumstances to you – is particularly valuable. When you're starting a new course or starting a new job, take the opportunity not just to speak to the obvious people – the people the same age as you or in the same department as you – but try and talk to people across the whole course or organisation. I've found that if you show you're genuinely interested in other people and what they think, they'll open up to you and really share their thoughts and ideas.
How Media Trust has inspired or supported you
Before joining Media Trust, all of my work experience in the charity sector was specifically with charities working on disability or equality issues, and I was worried that disability wouldn't be valued as much as an issue within a media-focused charity. I had no reason to worry – while Media Trust does a huge amount of good work helping charities working on every important cause from homelessness to domestic violence to racism, the support I've received from every member of the team to not just make the programme a success but also to make disability a core part of Media Trust's work, has been amazing.