The Vlogstar Challenge Grand Final 2018!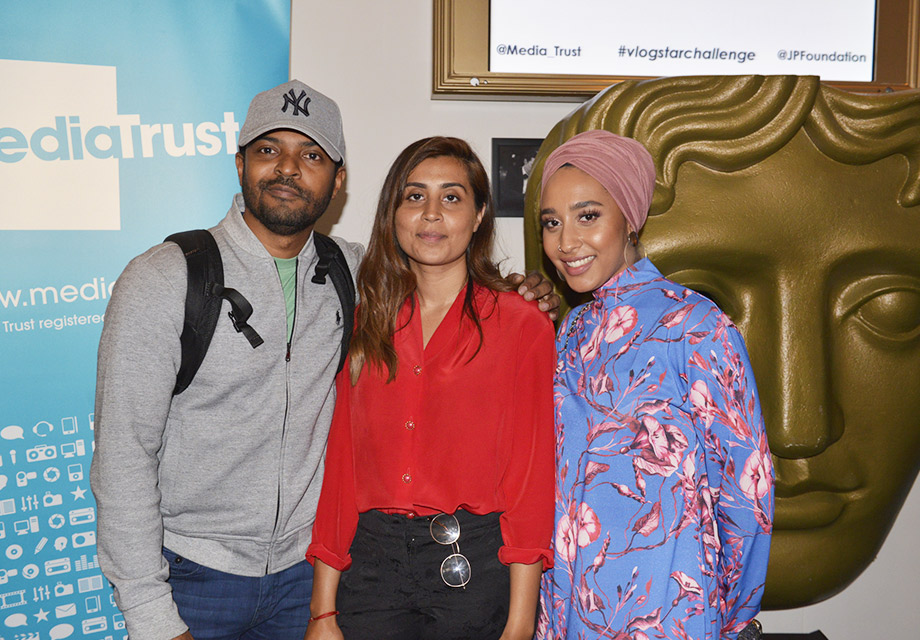 On Tuesday evening, 15 young vloggers from across London and Essex competed in the Grand Final of the Vlogstar Challenge 2018 at BAFTA in Central London. This year's competition, which has received backing from many big names such as Alesha Dixon and magician Dynamo, was bigger and better than ever! Celebrities, media professionals, friends and family all descended on the prestigious venue to celebrate the hard work of this year's finalists and celebrate their passion for vlogging.
This year's final vlogs were judged by a star-studded panel of ten professionals, each hand-picked based on their experience and knowledge of the media industry. Actors Ashley Walters and Noel Clarke, YouTube star Humza and model and activist Mariah Idrissi were among the group. BBC Radio London presenter Eddie Nestor, the Evening Standard's Mars El Brogy, TV station London Live's Jim Grice, last year's winner George Okello, Media Trust's Rachael Gant and the Jack Petchey Foundation's own Sandeep Shah made up the rest of the panel. They had the difficult task of marking each video and deciding who would be crowned this year's Vlogstar champion!
Each finalist had produced a 1-minute vlog for the competition, which either showcased a talent or promoted a social action that they felt passionately about. The young people were encouraged to explore any subject of their choice but to leave the audience feeling positive and empowered to do something to help.
On the night, the audience – and the judges – watched all of the vlogs back to back before listening to the inspiration behind each video from the creators themselves, the 15 young people. The final 15 had all already accomplished so much just by getting to the Grand Final  itself. This year, over 1,500 young people across London and Essex were trained in vlogging workshops as part of the Vlogstar Challenge. This was then whittled down to 150 Semi-Finalists before reaching the final group of 15. They managed to eloquently tell stories through their vlogs on powerful issues ranging from mental health to eco-friendly beauty, homelessness to street crime.
After watching each video and having the tough task of marking each one, the panel of judges finally decided on this year's winner. The overall winner of this year's Vlogstar Challenge was Munna Sherif for her vlog entitled 'Anxiety, I Own You'! She, bravely, opened herself up and spoke about her battles with anxiety and how she manages them.
In addition, David Hubert was awarded the 'Best Technical' for his incredibly sharp eye and how well he picked up editing techniques throughout the year. Ryan Williams, who made the whole audience laugh with his vlog, was awarded the 'Rising Star'. Also, for her dedication to vlogging, Sonia Gonzalez Guillonneau won most consistent vlogger for 2018!
If you want to be in with the chance of becoming the next vlogging champion, then click here to sign up to the Vlogstar Challenge 2019 today!