We're 21…send us a birthday card!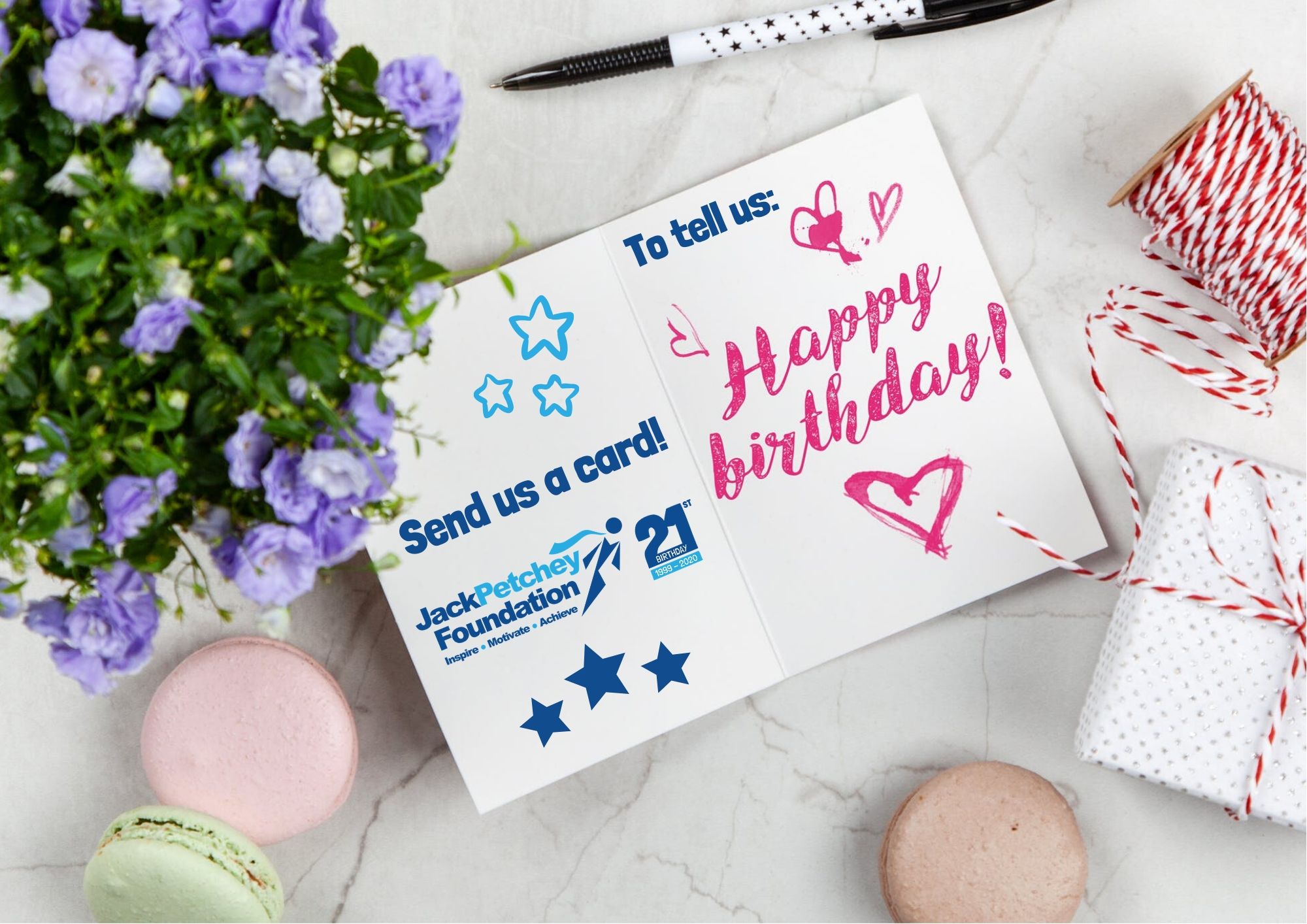 This year is the Jack Petchey Foundation's 21st birthday! We have been inspiring young people to achieve since 1999. In true Jack Petchey Foundation style, we are celebrating in lots of different ways, with young people at the centre of our plans as always.
We want you to get involved! We want to be sent as many birthday cards as possible, and we plan to share every single one with our fantastic Founder, Sir Jack Petchey CBE.
Why not draw in young people? You could make it a school or club project, and we would love if a young person could lead on the card making!
Here's a few guidelines:
Cards must be handmade
Somewhere in the card, it must have a '21'
If the card is from an organisation, we'd like a young person to lead on the card-making if possible
Cards must be signed by as many people in the organisation as possible with a focus on the involvement of a young person
Anyone can send us a card!
Make it fun – your school or youth organisation could host card-making competitions within, and send us the winning entries!
Where to post them:
Eleanor Fox, The Jack Petchey Foundation
Dockmaster's House
1 Hertsmere Rd
London
E14 8JJ
Deadline:
July 31st 2020.