"What's Your Superpower?": JPF Intern Eleanor invited to #WEday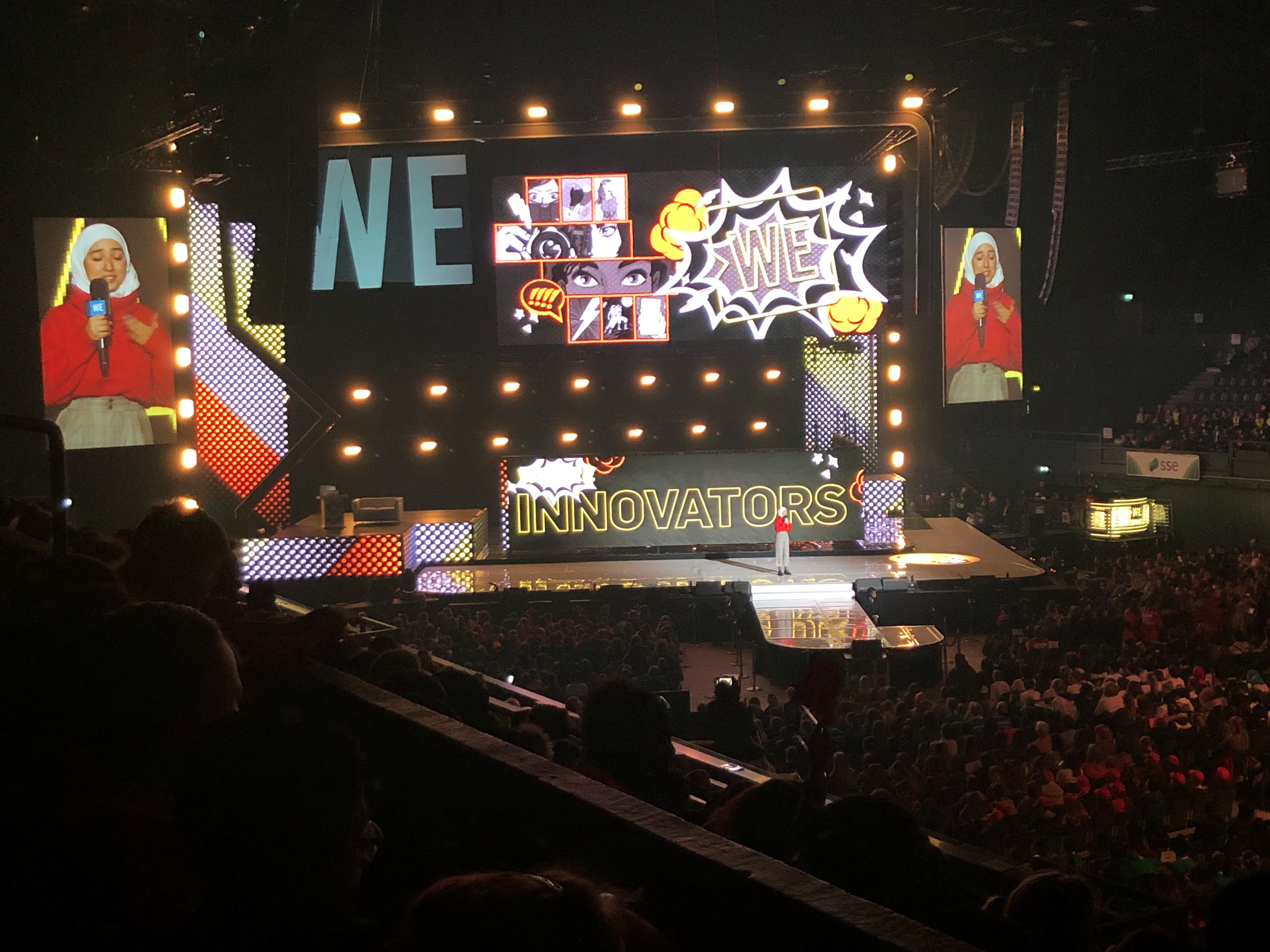 On 4 March 2020, thousands of change-makers attended The SSE Arena for an unparalleled event. World-renowned speakers, A-list performers and thousands of young people (including me!) vowed to celebrate a year of action that will transform communities and change lives.
The event was called WE Day UK, and was hosted by WE Charity – an international charity and educational partner. They empower people to change the world locally and globally, to achieve transformative outcomes for themselves and others.
My CEO asked me to attend the event to represent the Jack Petchey Foundation and, of course, I jumped at the chance! So I headed to Wembley Park on the morning of March 4, and entered the SSE Arena for the first time.
When I walked into the venue, I was given a wristband that flashed different colours throughout the event, to represent different 'missions'. The theme of the event was superheroes, and focused on non-fictitious super powers, such as using your voice to speak up in adversity for the great of good. Leona Lewis relayed to the audience how she uses hers to speak up about animal welfare (something I am very passionate about too!) and how liberating she finds it. I already knew of her dedication to animals as she sponsors my local animal rescue centre (Hopefield Animal Sanctuary) but I did learn that she has two Chihuahua mixed breeds and a Doberman, and spending time with them is her favourite form of self-care. This leads me on to mission one…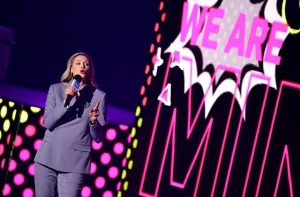 Mission one: WE are Mindful
In this mission, we were encouraged to think about methods of self-care we enjoy and to share them with those around us. We were then treated to a talk from Jamie Oliver about childhood obesity and the link between this epidemic and deprived areas. I learned of his programme Biteback2030 in which a team of teenage activists from across the UK are campaigning for healthy opportunities for all. They're recruiting members now, so head over to their website if you are interested!
We were also reminded of the struggles young people have with body image – sadly one in three teenagers is ashamed of their body. Personally, with most of the nation, I think a huge contributor to this is social media ideals. We're all guilty of filtering out photos from time to time… (Whiten those teeth, take that spot out etc) but when it is an influencer's job to look good, this becomes their go-to way of posting photos. Young people are so invested in these 'celebrity's' lives, that they think this is the way they should look too. This puts a great deal of pressure on them to try and be something that is practically unattainable. Sadly, I don't really see a simple way out of this as more and more people are becoming influencers because of the 'easy money' and flexible, exciting lifestyles. The only way we can battle it is through self-empowerment, particularly in our young people, and that is what we vowed to do at WE Day UK.
We also learnt of the Dove self-esteem project that do a lot of work with the Word Association of Girl Guides and Girl Scouts – read more about this here.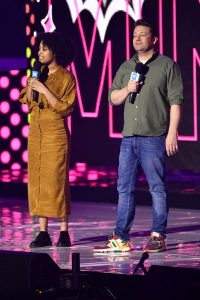 Mission two: WE are Innovators
An incredible refugee trainee pilot, Maya Ghazal, spoke to us about her journey coming to the UK and fleeing Syria, which was heart-breaking to hear. Maya said when she arrived, she could only speak broken English and that's all people seemed to notice about her – she was made to feel like an outsider. So she began to watch English films with subtitles and listen to One Direction on repeat, and impressively, that's how she learnt to speak English!
She said: "My life changed the moment I believed in myself!" and is now well on her way to becoming the first ever refugee pilot. How's that for motivation? In the words of Sir Jack Petchey: "If you think you can, you can!"
Mission three: WE are One Planet
Primary school children spoke about their initiatives in school such as implementing effective recycling systems and have zero single use plastic within the building. Pretty pro-active, right?
Then, the notorious climate activist Noga Levy-Rapoport came on stage with a message for all the young people in the room – the next school climate strikes will be on April 3.
We then discussed kindness, and school children spoke about sponsored kindness walks they had embarked on together. We plan to host Jack Petchey's 21st Kindness Campaign this year, with a core group from our Youth Consultation Panel participating in random acts of kindness. Keep an eye on our socials for more of that!
Mission four: WE are Community
If you know our organisation well, you will know that community is our middle name and certainly something Sir Jack is incredibly passionate about. Carneys Community Centre, an excellent youth club in Battersea, had some of their young people on stage discussing their challenges and gratitude for the staff at Carneys. The charity gets disadvantaged and excluded young people off the street and away from a life of crime and despair by giving them skills, discipline and self-respect.
They say on their website: "Our approach, inspired by boxing legend Mick Carney, is unusual and particularly resource intensive but ultimately effective because we recognise that creating lasting change takes time, hard work and dedication."
The Jack Petchey Foundation has given this brilliant organisation some project funding before, and I saw them at the London Youth Awards ceremony last year, so I was glad to see them again. They always have such positive messages to spread.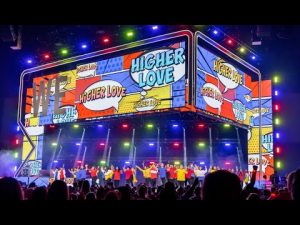 Mission five: WE are Global
The penultimate mission consisted of various young people's anecdotes told on stage. We also learnt of WE Villages, which the charity describe as: "An adaptive international development model built on two decades of working with communities and experts. Poverty isn't the result of one single cause. Therefore, our model is neither a single solution nor a handout. Instead, it's based on five pillars: education, water, health, food and opportunity. Each works in tandem to transform communities. Our local staff partner with communities and regional governments to support, teach and empower people to lift themselves out of poverty through these pillars. Our definition of success: impact that lasts for generations."
Mission six: WE are Leaders
Finally, I learnt of Gurls Talk – an online community for anyone identifying as female to talk about various issues such as sexuality, relationships and mental health introduced by the inspirational Adwoa Aboah which I thought was such an excellent initiative. This links in with the self-empowerment plan I spoke about previously in relation to body image. Adwoa is leading the way!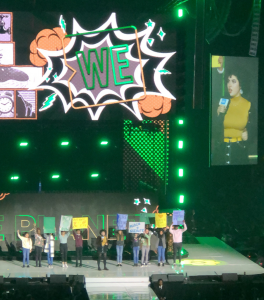 Not forgetting the incredible performances by Calum Scott, Leona Lewis, L Devine and Gunnar Gehl.
I came away feeling inspired and motivated, full of ideas for my work here at the Foundation. I end this piece with one question for you – what's your super power?
Written by Eleanor Fox, Digital, PR and Events Co-ordinator at the Jack Petchey Foundation – part of the Jack Petchey Internship Programme 2019/20