Young Achiever Jaydon on his Sailing Journey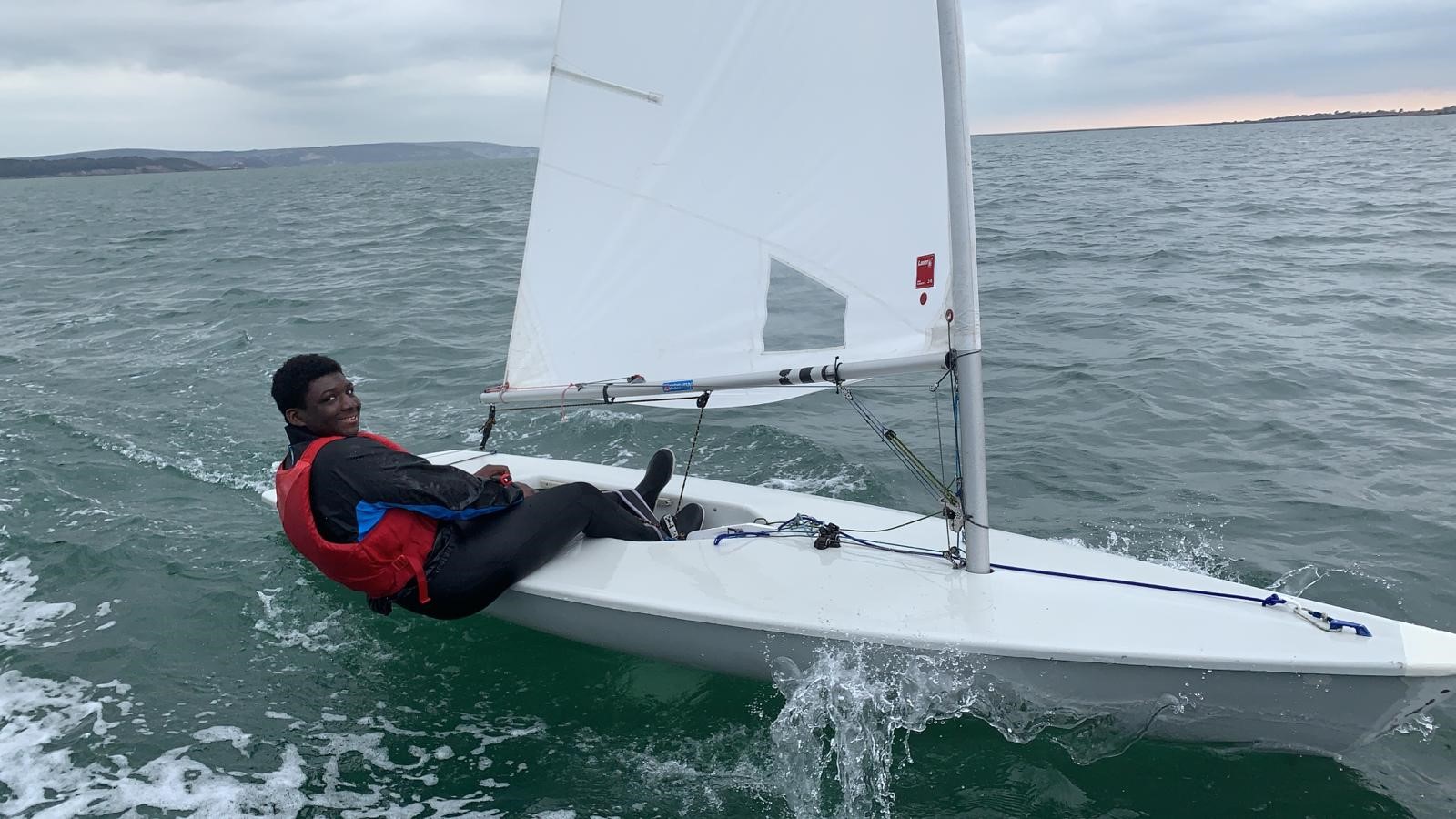 In the latest from our series on Achievement Award Winners, we catch up with Jaydon from North London. Jaydon attends the Greig City Academy in Haringey, a school that runs a unique Sailing scheme – in 2017 it became the first state school to compete in the prestigious Fastnet Race. While it hasn't all been plane sailing, Jaydon has excelled in this programme and recently won an Achievement Award for his dedication and hard work out on the high seas.
When did you start sailing and how did you get involved?
I heard about the sailing programme in an assembly in my primary school (St Mary's) in Year 6 and thought it would be a fun thing to try, so I made Greig City my first choice as a secondary school. My first trip was to Portsmouth where we sailed Scaramouche (a large yacht) and I really enjoyed myself.
What do you enjoy about sailing?
I really enjoy the racing and the competitive part of it. The experience has been amazing and I'm very happy that I chose to do sailing. I've had to put in a lot of commitment and have had to balance my schoolwork with my time taken out of school to make sure I'm doing enough to be able to go out to Cowes (seaport town on the Isle of Wight) to train, race etc. I've sailed and raced a variety of different boats such as a: Laser (which I currently sail),  420, Intro 22 (which I also currently sail), Etchells & Dragons, Scaramouche and many more. I enjoy the Laser the most.
 Tell us about the Fastnet Race, and how did you get involved?
The Fastnet race is an offshore yacht race organised by the Royal Ocean Racing Club of the United Kingdom. The race is named after the Fastnet Rock, which the race course rounds. It's a 608 nautical mile race from Cowes and ends in Plymouth. It was one of the most challenging but at the same time best experiences of my life. My hopes for the 2021 race is that we do better than our last race, as we have done very well and want to improve every time.
How did it feel to win the Achievement Award And do you have any plans for the prize money?
I was really shocked and happy to win this award as I wasn't expected to win it. Everyone tells me that they are very proud of me. I plan to use the prize money to help the Science department as they have really helped me – especially Ms Tesseyman who has helped me come a long way.
What are your plans for the future, and do they involve sailing?
I plan to thrive in the sailing world and most definitely want to have a job in sailing.
Thanks for talking with us Jaydon – wishing you 'fair winds' in the Fastnet Race!
Congratulations again on your Achievement Award!
To read more inspiring stories about Achievement Award winners, please click here