TS Jack Petchey: Bringing young people to the sea, even during the pandemic!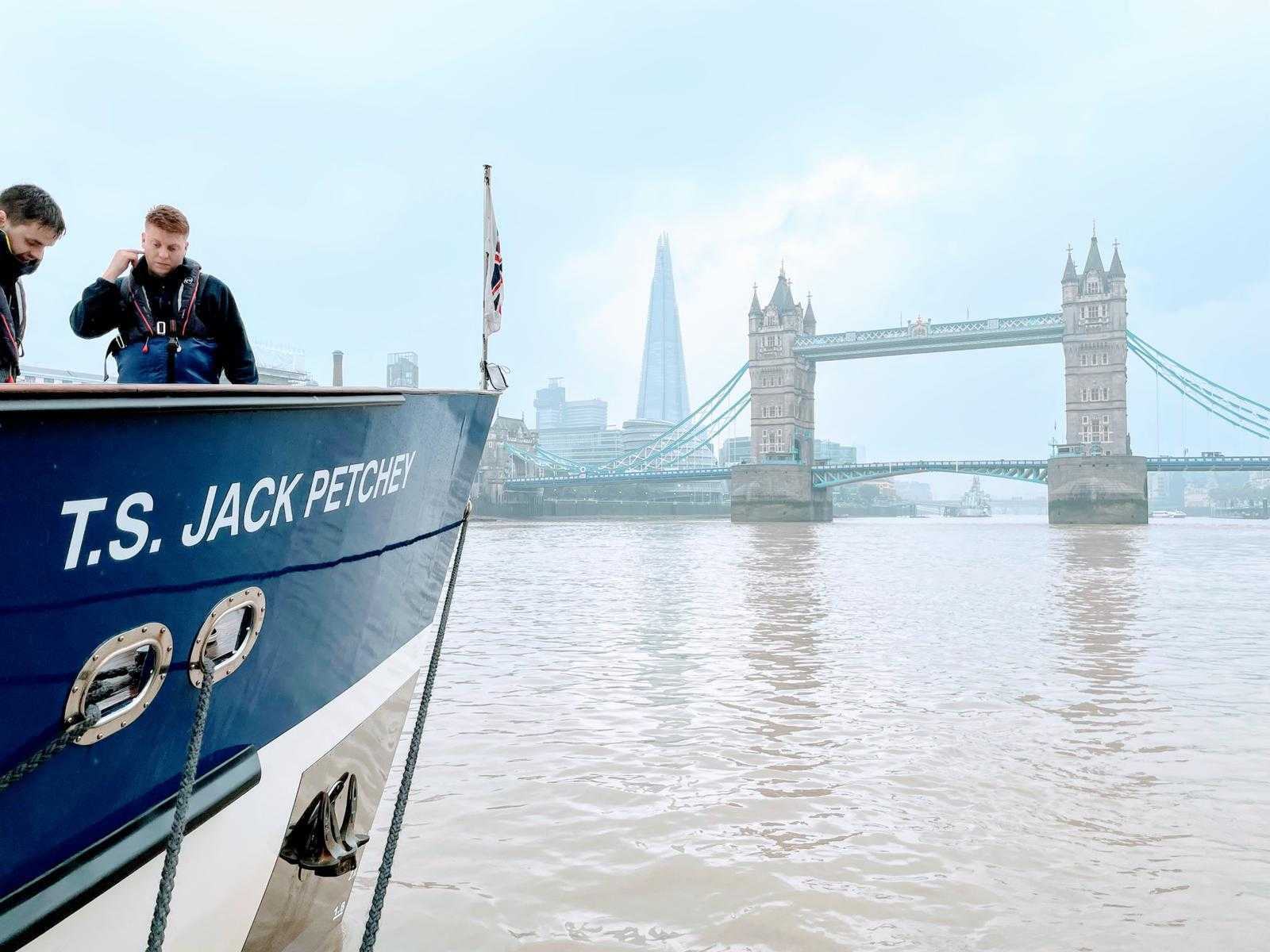 This week, the Jack Petchey Foundation team visited the TS Petchey, a training ship named after Sir Jack Petchey which is part of the Offshore Fleet of Sea Cadet Corps used to train Sea Cadets.
Built in 2010, with over £1m invested from the Jack Petchey Foundation, the TS Jack Petchey was designed to take 12 Sea Cadets to sea for week-long residentials that would give them a variety of experiences – from navigation to cooking to hands-on sailing – and for many it is their first time on board a ship. Whilst the Cadets are aboard they are also able to earn Royal Yachting Association qualifications up to Watch Leader, as well as receiving practical seamanship training.
Sir Jack himself served in the Royal Navy at HMS Collingwood in 1943 and so was very proud to be a part of the TS Jack Petchey's creation to enable young people to experience the self-development opportunities that sea training provides.
During the pandemic, the TS Jack Petchey has been travelling around the perimeter of the UK visiting different Sea Cadet Units. As they have been unable to host residential trips due to COVID-19 restrictions, they have been taking groups of young people out on day excursions to continue to engage young people in these activities.
On average, the boat has been able to take out 40-50 young people a week to give them a taste of life on the sea – not to mention of adventure after a challenging year in lockdown. So far this year they have worked with over 400 young people and are continuing to travel to new areas to reach even more.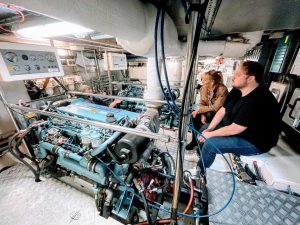 The Jack Petchey Foundation team were given a tour of the different parts of the ship – including the cabins, cockpit and engineering room – before sailing down the Thames to Greenwich and back up to the Houses of Parliament.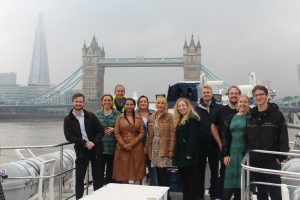 Gemma Juma, Deputy CEO, said: "It is so fantastic to see how the TS Jack Petchey has adapted its work during the pandemic to reach even more young people and give them the experience of running a ship in the sea across the country. It's been a delight today for us at the Jack Petchey Foundation to spend time on the boat ourselves and speak to the crew who have made a difference to so many young Sea Cadets' lives with their work. We were so inspired to hear about how many young people go on to explore maritime careers, volunteer opportunities and hobbies themselves.'
To find out more about the TS Jack Petchey, visit the Sea Cadets website.