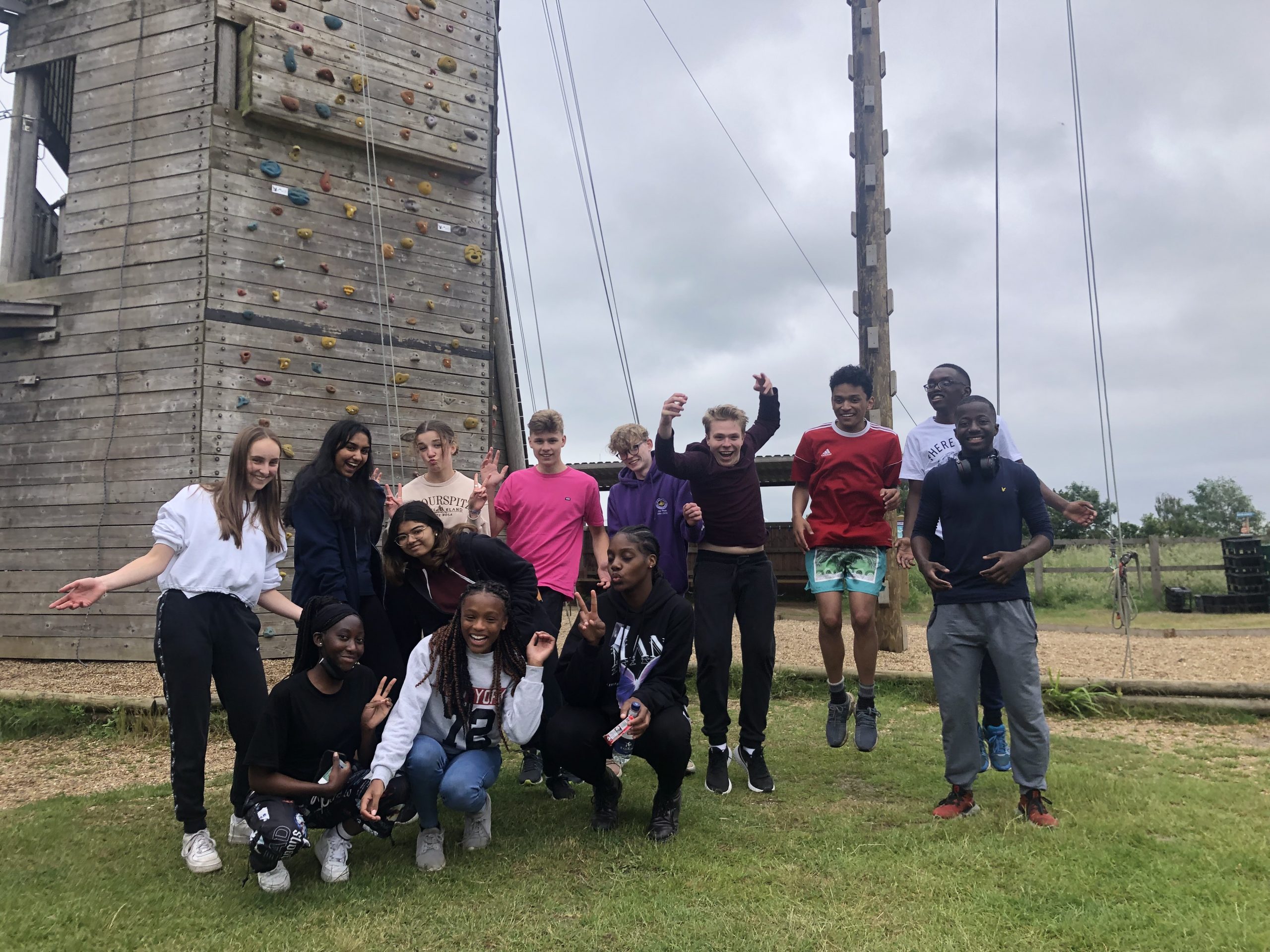 APPLICATIONS TO APPLY FOR THE ACHIEVER NETWORK 12 IS NOW CLOSED! SCROLL DOWN TO REGISTER YOUR INTEREST IN TAKING PART NEXT YEAR!
The Jack Petchey Foundation is focused on making sure young people's voices, decisions and opinions are at the centre of everything we do.
We recognise the achievements of circa 12,000 young people a year. All of whom have shown potential as leaders and influencers in their community.
In 2011, we launched our Achiever Network project, a 12 month personal development programme for up to 35 young people aged 14–19, or 14–21 if they are a young person with a special educational need and/or disability, and who are Achievement Award Winners, Speak Out Finalists, Step Into Dance Finalists, Wallball Finalist, Panathlon Finalist, or have been a participant of any other Jack Petchey Foundation programmes (click here to see our list of programmes).
To date, over 240 young people have graduated from the Achiever Network Programme, with 100% of participants telling us that the programme has increased their self-esteem and confidence, as well as providing them with unique and amazing opportunities.
Programme Outline
This programme is by invitation only. Participants are invited to apply to the Achiever Network and are required to attend a selection day to meet the JPF staff team and other potential participants.
The programme begins with a weekend residential, where young people build and develop friendships with their peers and undertake team-building exercises. There are then five training days over the course of the year which focus on developing skills in areas including self-esteem, communication techniques, effective leadership, stress management, effective presentation and public speaking, influencing, and revision techniques.
Each young person on the programme is paired with a skilled mentor who provides support to the young person for the duration of the programme.
The young people on the Achiever Network continue to have a connection to the Foundation once the programme ends. They are central to our decision-making on future programmes, contribute to our campaigns, participate in interview panels, assist with day-to-day work, and host VIP guests at our events.
They also have the opportunity to apply to become a member of our Youth Consultation Panel.
Achiever Network members make a significant contribution to the communities around them by volunteering for causes they feel passionate about – every year, young people on the Achiever Network complete roughly 3,000 hours of volunteering between them!
The Achiever Network Programme finishes with a grand graduation ceremony, where members are awarded their graduation certificates in front of their families and VIPs.
Interested in joining the Achiever Network programme?
Click here to register your interest for the Achiever Network 13
If you are an Achievement Award Winner, Speak Out Regional Finalist, Participant of Step Into Dance, or a participant of any other JPF programme, please speak to your scheme coordinator at your school or youth organisation so that they can refer you onto the programme.
If you are a scheme coordinator within a school or youth organisation and have a young person who is interested in joining, or you would like to recommend someone, please make contact with your JPF Grants Officer or contact our head office today.
The Achiever Network 12th cohort will begin in September 2023.
Timeline of the 2023-24 programme:
Selection Day: 23rd September 2023
Residential Training: 27th – 29th Oct 2023, 5pm Fri – 3pm Sun
Training Day 1: 9th December 2023, 9.45am-4.00pm + social
Training Day 2: 20th January 2024, 9.45am – 4.00pm
Training Day 3: 9th March 2024, 9.45am – 4.00pm
Training Day 4: 20th April 2024, 9.45am – 4.00pm
Training Day 5: 8th June 2024, 9.45am – 4.00pm
Achiever Network Graduation Ceremony: 6th Sept 2024 (TBC), 6pm-9.30pm