Internship Programme 2021/22: Intern Profiles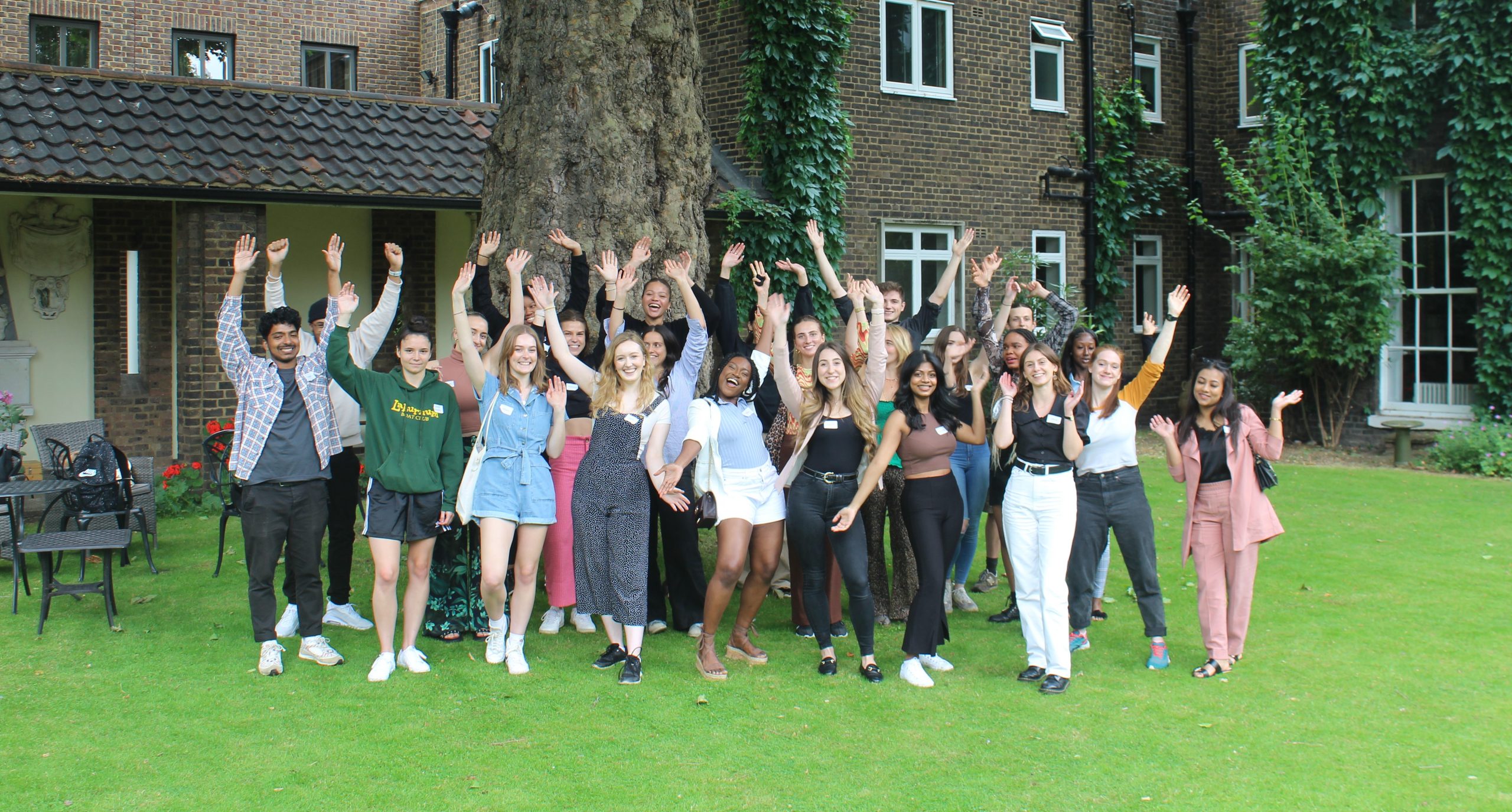 Our 2021-22 Internship Programme has funded year-long placements from April 2021 for 39 fantastic young people at a range of charities and youth organisations across London and Essex. Read some of their stories below to see where they are working, what led them there and what they are looking forward to on the programme…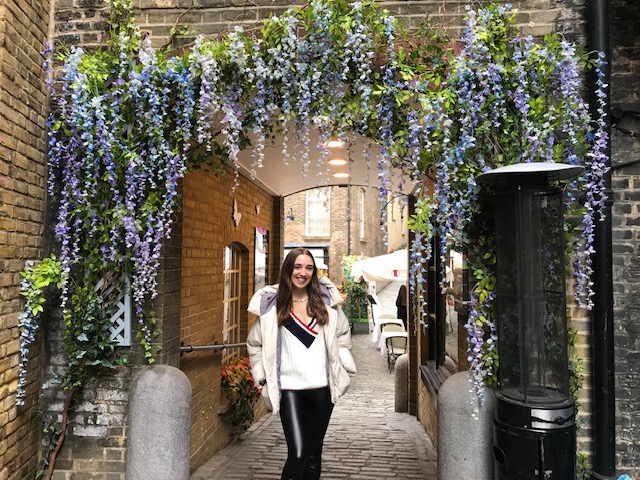 Penny, Early Intervention and Youth Engagement Worker – Reaching Higher
I recently completed a degree in Health and Social Care at Nottingham Trent University. My degree helped me to learn about my passion for helping others, particularly young people. I applied for the Jack Petchey Foundation Internship at Reaching Higher because I love what Reaching Higher stand for, already within my role I have been able to use the skills and knowledge learnt from my degree to help develop youth engagement and the interventions programme within the organisation.
During the internship, I am looking forward to… gaining more practical experience within the youth work charity sector and developing more as a graduate entering the world of work.
With Reaching Higher, Penny is working to enhance the focus on early intervention and youth engagement across all their projects.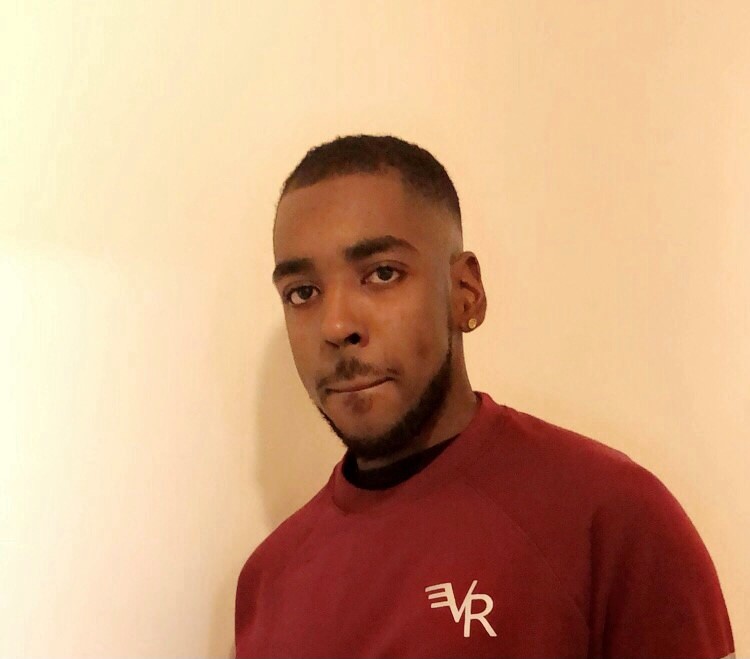 Taishon,  Youth Worker (Online and Digital Services) – Ignite Youth 
I have a footballing background, having started to play at 8 years old and going on to represent Fulham F.C. and Middlesex F.C. youth teams. I have since gone on to get my FA level 1 coaching and scouting badges and aim to provide talented and deprived children an opportunity to showcase their talents. The internship is a great way to gain experience in youth work and also have a specialty in online and digital platforms which gives me the edge in a competitive market.
During the internship, I am looking forward to… meeting and hopefully inspiring the young people across the borough I grew up in.
At Ignite Youth, Taishon is a Youth Worker who has taken a leading role in developing online services for young people.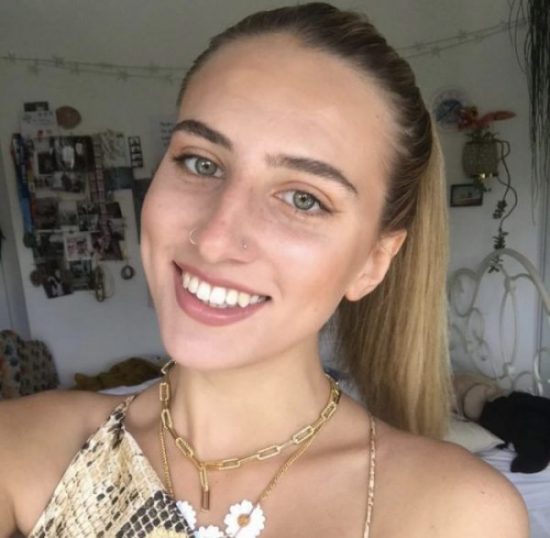 Lauren, Project Administration Assistant – Immediate Theatre 
I studied Fine Art for my Degree and Arts Administration and Cultural Policy for my Masters, throughout my studies I worked at a care home which developed my passion for bringing the arts to marginalised communities and saw the huge beneficial impacts of creative engagement.
During the internship, I am looking forward to… learning about various aspects that go into managing creative projects, developing outreach and engagement and learning about how alternative methods of communication can be used to engage with individuals with learning and physical differences.
Lauren is working with Immediate Theatre to support the planning, development and evaluation of their artistic programmes and provide key administrative support.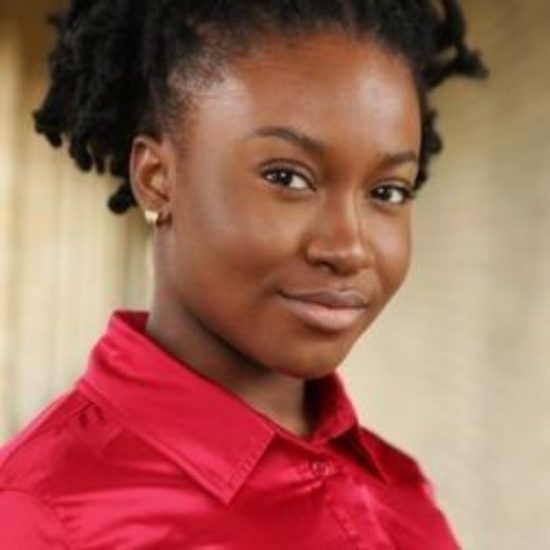 Efua, Projects Assistant – Tender Education and Arts
As a recent graduate from the Royal Central School of Speech and Drama with a degree in Drama, Applied Theatre and Education, I applied to intern with Tender because their mission resonated deeply with my passion for drama and the arts as a transformative tool for social change.
During the internship, I am looking forward to… establishing myself as a Professional in the Applied Arts, contributing to the lasting positive impact that drama and the arts make in people's lives.
Efua is supporting the delivery of Tender's workshops for young people and training programmes for adults with a safeguarding responsibility.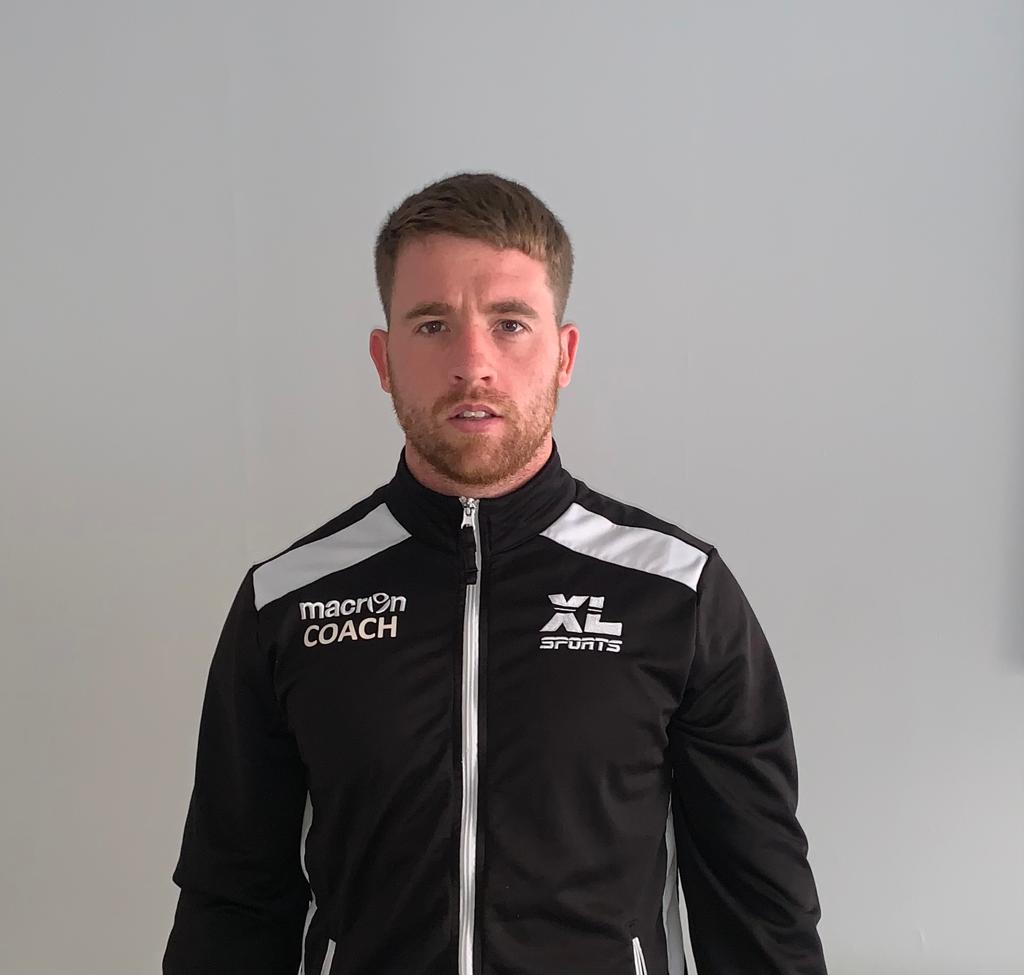 Ashley, Intern Youth Worker (Sports) – XLP 
I grew up in south London (Deptford) and then bounced around for a while from different homes, as I was in hostels for a while. I never really had a career and I saw this opportunity so I thought it would be a good place to start and make something of myself.
During the internship, I am looking forward to… growth within myself, within my career and growth within our young people and our communities.
As part of the sports team at XLP, Ashley is working to extend their sports work into new locations, so more young people are encouraged, motivated and mentored towards positive futures.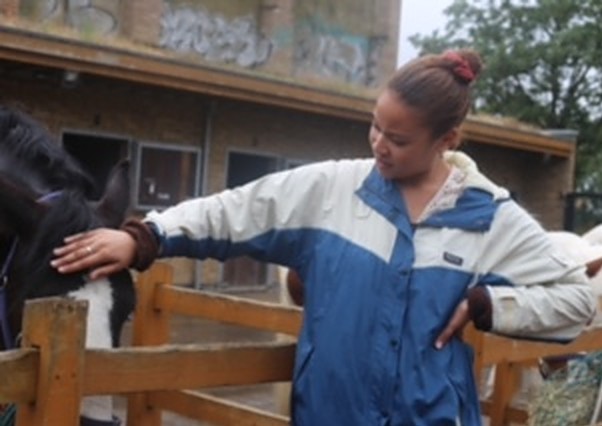 Leah, Youth Communications and Outreach Intern – Mosaic Clubhouse
I studied History at University, but have an active interest in politics and I have a lot of voluntary experience in the third sector. I applied for this internship because I knew that I wanted to work in a dynamic, people-centred environment.
During the internship, I am looking forward to… learning new skills! I have already been given so much training at Mosaic: I am currently on MHFA (Mental Health First Aid) training and to hear that I am given a training allowance is exciting – I am most looking forward to continue learning!
Leah is part of the Communications team at Mosaic Clubhouse and is working to engage more young people across Lambeth by increasing Mosaic's physical and online presence.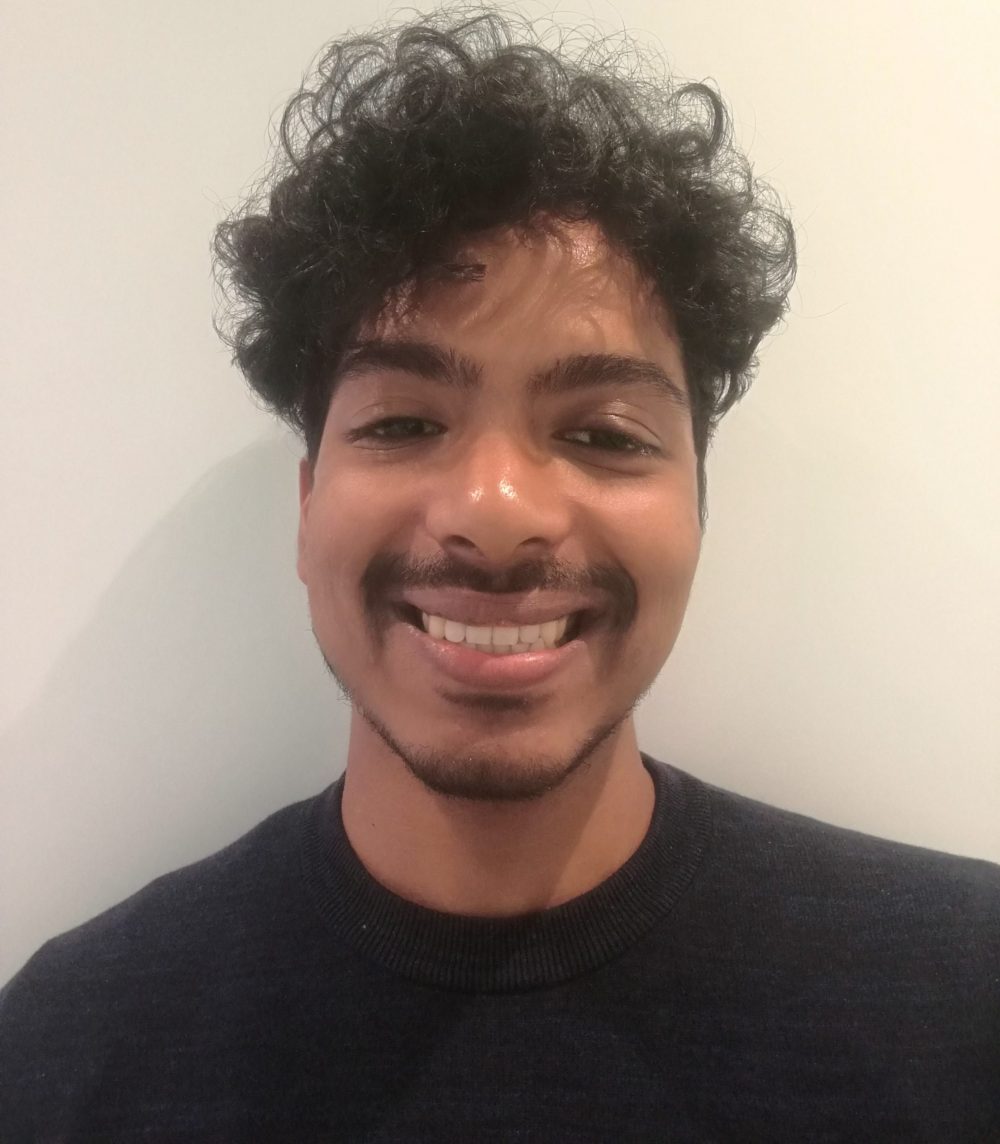 Jason, Central Resources Intern – Construction Youth Trust 
After graduating in International Relations and Modern Languages, I have been looking for a route into the charity sector! My previous experience had mainly been in voluntary positions so this seemed like the perfect start to my career!
During the internship, I am looking forward to… learning about the fundraising side of charities. I am also excited about the prospect of professional workshops held by the Jack Petchey Foundation.
At the Construction Youth Trust, Jason is a key member of the central team and provides administrative and other support across the organisation.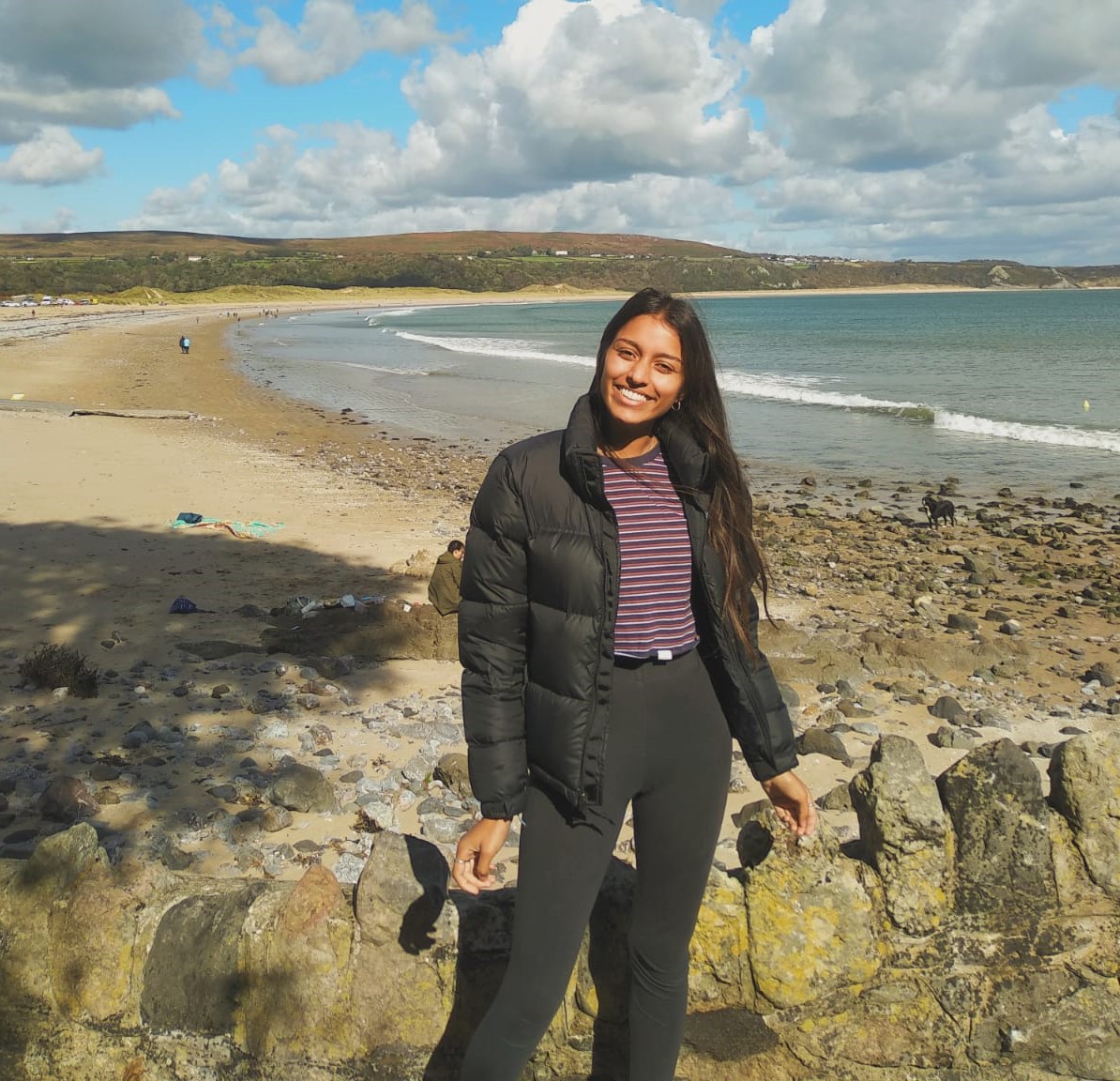 Layah, Research Assistant and Data Analyst – Kids Inspire 
I just finished my psychology degree at Swansea University. I have always been fascinated by the work of Kids Inspire and was thrilled to see the opportunity of the internship, allowing me to work within a field that I am so passionate about.
During the internship, I am looking forward to… working with Kids Inspire, developing my research and data skills and helping to make a difference to the young people and families that the organisation works with.
Layah is working with Kids Inspire to assist the organisation in achieve key goals, with a specific focus on using data to drive improvement.

Atifa, Youth Participation Intern – Fitzrovia Youth in Action 
I just finished a BA Social sciences, community development and youth work degree at Goldsmiths University. I started volunteering at FYA when I was in 6th form and developed a passion and drive for youth work ever since. Therefore when this opportunity came I thought it would be perfect for me, my interests and the experience I have.
During the internship, I am looking forward to… building amazing relationships with the young people throughout the programme, and developing the confidence to take leadership on projects to equip me for the future!
At Fitzrovia Youth in Action, Atifa manages and develops youth-led community projects in which young people develop their leadership and employability skills.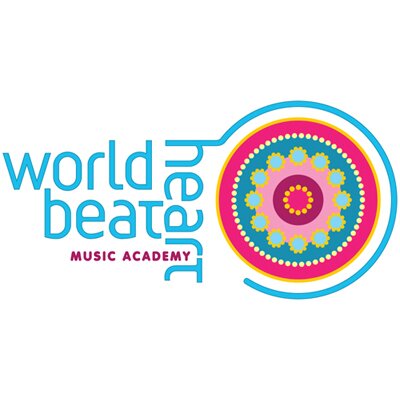 James, Music and Video Technology Production Assistant – World Heart Beat 
I have been writing and recording music since I was 11 and have developed my skills all the way through to completing a degree in Music Technology at Kingston University. World Heart Beat encourages creativity and teaches young people everything I wish I had access to growing up, so working within the academy and supporting their projects is something very close to my heart.
During the internship, I am looking forward to… the variety of projects that we will be working on, and that no two days are the same at the academy. I can't wait to help facilitate fantastic audio and visual productions to really show off the talent here at World Heart Beat.
James is assisting a range of projects at World Heart Beat, including recording and mixing sessions, video shoots, live streams, live events and promotional campaigns.

Josie, Activities Assistant: Youth Work Intern – The Maypole Project
Previously had some experience volunteering in youth work before I saw this internship. The Maypole Project's aims as a charity really inspired me to learn more holistically about support for those with children who have a complex medical need. I am interested in health and social care which I have previously studied as well as sociology and psychology.
During the internship, I am looking forward to… how much I can do to help families in need of support
Josie is working to develop The Maypole Project support services and increase engagement for 11 – 25 year olds affected by complex medical needs

Simeon, Programme Development Intern – Lambourne End Centre
I am a music graduate and I have been employed in landscaping, garden maintenance and arbour jobs, as well as youth work and music tutoring. The opportunity to live and work in pursuit of the values that I aspire to, along with a community of like minded people is something I have been seeking for a long time, and I believe I may have found it with this internship.
During the internship, I am looking forward to… learning about wild foods and self-sufficiency.
At the Lambourne End Centre, Simeon is working to research and develop new initiatives for young people.
Here is the full list of all 39 internships that we are funding in London and Essex.
Check out their roles for some inspiration of how a Jack Petchey Intern could give your organisation additional capacity to support and inspire young people!
Marketing Coordinator Intern – Essex Youth Build
Programme Development Worker Intern – Lambourne End Centre for Outdoor Learning
User Engagement Coordinator Intern – IARS International Institute London
Youth and Community Worker Intern – Oasis Hub Waterloo
Operations Administrator Intern – Regenerate UK
Youth Commissioner Intern – Southend YMCA
Activities Assistant Intern – The Maypole Project
Projects Assistant Intern – Tender
Education Officer Intern – Vauxhall City Farm
Youth Coordinator Intern – Magpie Dance
Education Youth & Support Assistant Intern – Apps for Good
Youth Worker Intern for Online and Digital Services – Ignite Youth
HR & Facilities Assistant Intern – The Limes
Youth Worker Intern – Canvey Island Youth Project
Assistant Youth Worker Intern – Laburnum Boat Club
Equal Access in Mind Advocate Intern – Croydon Drop In
Communications Assistant Intern – Fight for Peace International
Administration & Systems Intern – Legacy Youth Zone
Production Team Assistant Intern – Theatre Peckham
Communications Officer Intern – ThinkForward
Engagement Officer Intern – Newark Youth London
Music/Technology & Production Intern – World Heart Beat
Youth Engagement Officer Intern – Woodcraft Folk
Central Resources Intern – Construction Youth Trust
Research Assistant & Data Analyst Intern – Kids Inspire
Early Intervention & Youth Engagement Officer Intern – Reaching Higher
Youth Participation Officer Intern – Fitzrovia Youth In Action
First Mate Charity Intern – Literacy Pirates
Communications and Outreach Intern – Mosaic Clubhouse
Project Administration Assistant Intern –  Immediate Theatre
Sports Youth Worker Intern – XLP
Programme Systems Coordinator Intern – Team Up
Fundraising Intern – British Youth Council
Data, CRM and Operations Intern – Career Ready
Programme Assistant, Education & Cultural Sector  Intern – A New Direction
Programmes Assistant Intern – Newham Music
Community and Marketing Assistant Intern – Richard House
Community Development Social Entrepreneur Intern – Big Kid Foundation
Events and Communications Assistant Intern – Jack Petchey Foundation