Count on Us Secondary Maths Challenge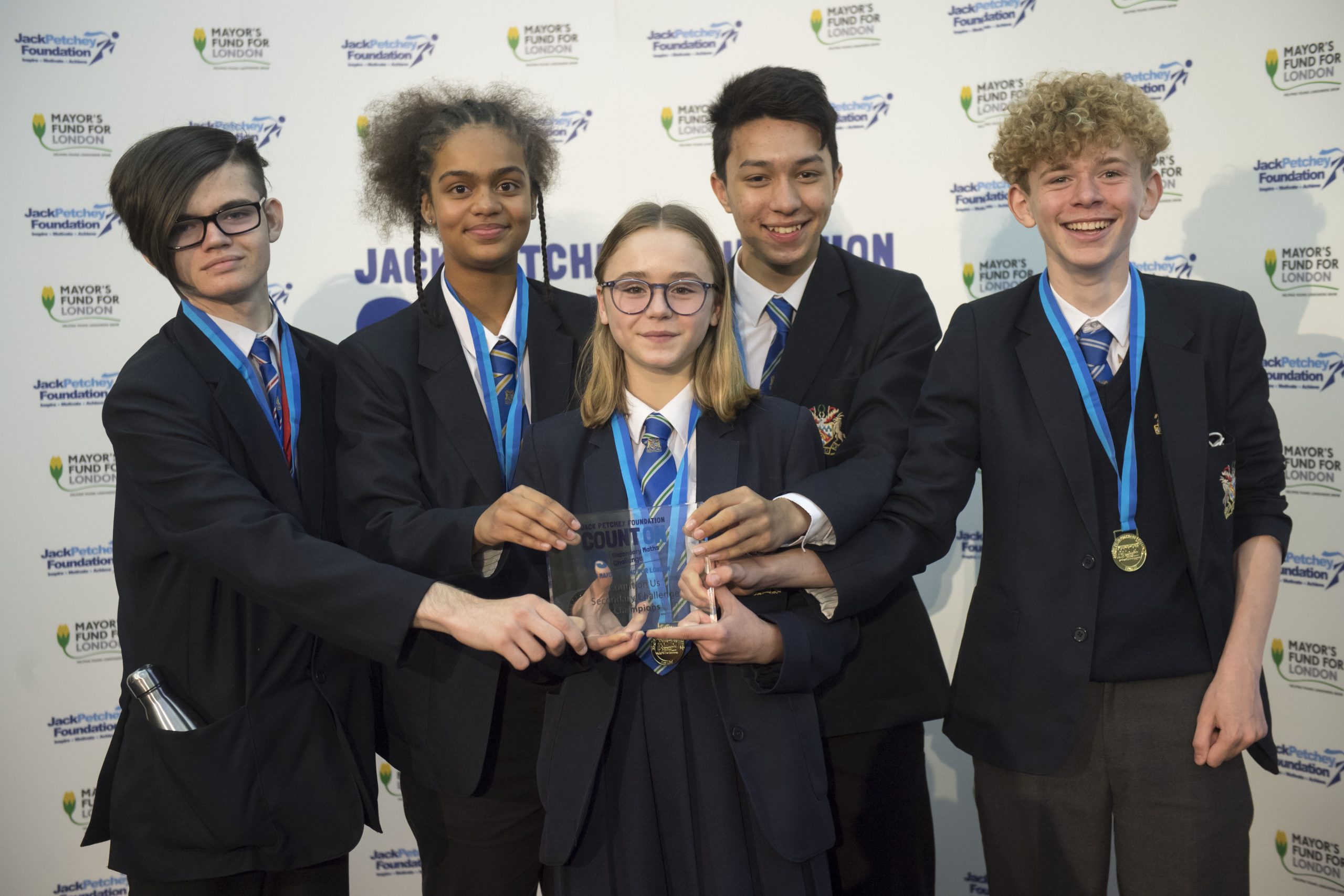 Through our partnership with the Mayor's Fund for London we are on a mission to make maths fun!
The Jack Petchey Foundation has worked in partnership with the Mayor's Fund for London since 2014 to deliver the Count on Us Secondary Challenge. It is a unique, inter-school maths tournament for Year 7, 8 and 9 students across London, which aims to improve confidence and fluency in maths. Students practise in school and can compete in an exciting maths competition against their peers, with the aim of reaching the final held at a prestigious location. In 2020/21, the final took place at Church House Westminster.
By combining a series of mental arithmetic and problem-solving games, the Secondary Challenge helps develop pupils' mathematical knowledge and encourage enjoyment of the subject. The activities are designed and developed in partnership with The Maths Zone, an education consultancy.
This year's Challenge will support schools to deliver their catch-up curriculum with all the activities designed for use in three contexts:
Student self-study for catch-up learning
In class activities for everyone, across the department
Special sessions for a large group to enjoy the Challenge activities and prepare for the tournament.
The tournament focuses on four main areas to reflect the KS3 Maths curriculum:
Geometric puzzling
Mental arithmetic using fractions, decimals and whole numbers
Problem solving using algebraic equations
Statistics and probability (new)
Since 2014, over 20,000 students have taken part in Count on Us Secondary Challenge activities, either in school, in the various tournaments and virtual learning offer during the Covid pandemic. In 2020/21, 92% of participating students said the programme had improved their problem-solving skills and their motivation in maths. Students also noted increased subject knowledge, confidence, teamwork and fun through taking part in the Secondary Challenge.
It really helped boost students' confidence and resilience.

– Teacher,The Cumberland School, 2021 Finalists
For the 2021/22 academic year, online teacher training sessions will take place in January 2022. Each school will receive a resource kit and accompanying support materials – Student Workbook, Teacher Guide and Tournament Handbook. Practice will begin in schools – in lessons and extra-curricular activities – leading up to Regional Heats after the Easter holidays and finishing with the Grand Final in July.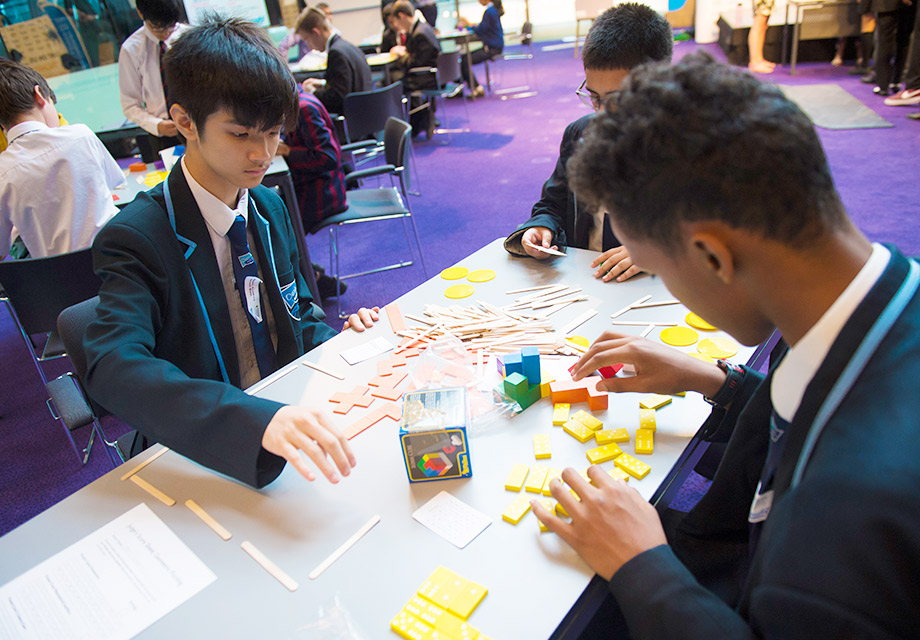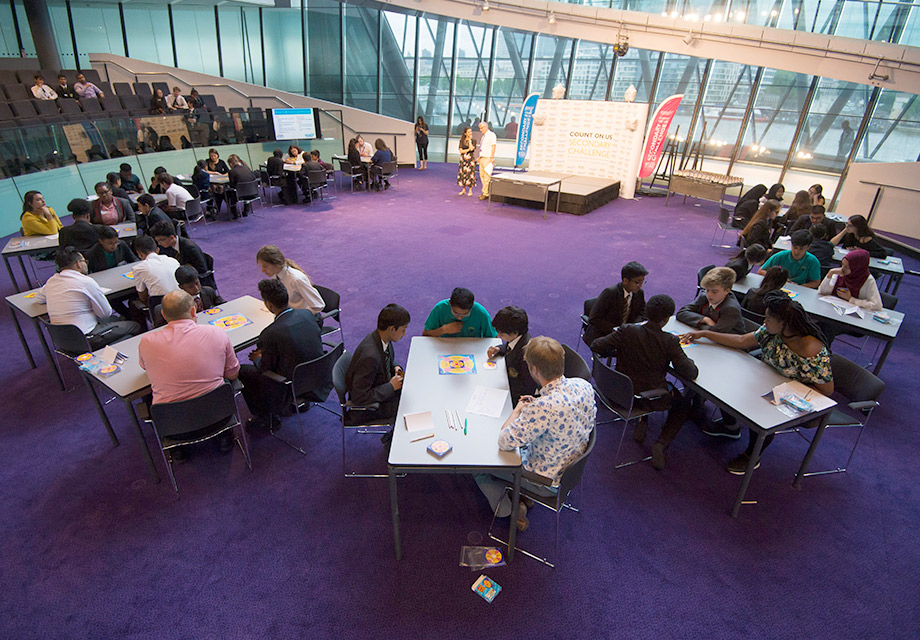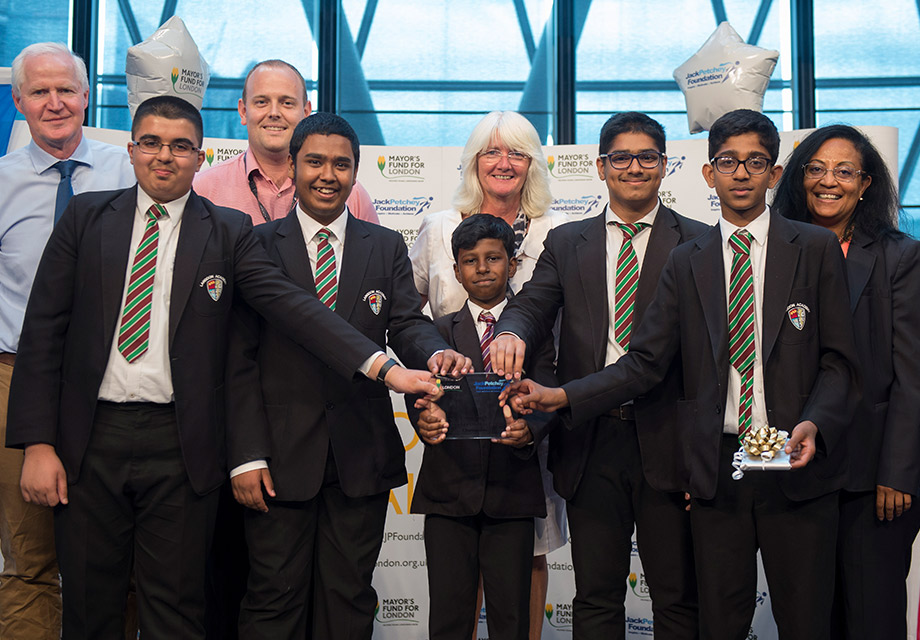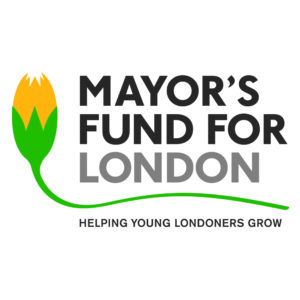 We would love to get your school involved this year!