Count on Us Secondary Maths Challenge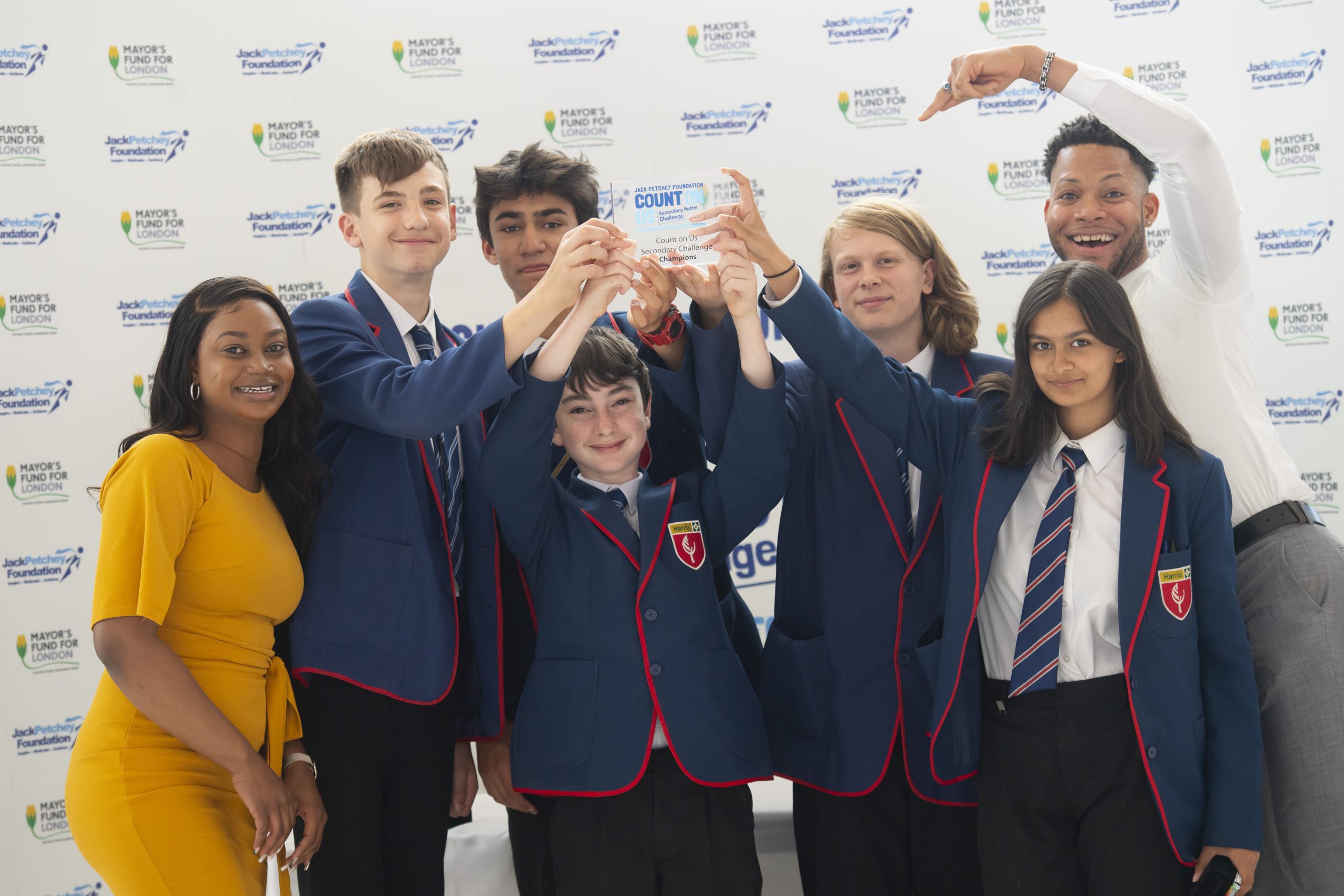 Through our partnership with the Mayor's Fund for London we are on a mission to make maths fun!
The Jack Petchey Foundation has worked in partnership with the Mayor's Fund for London since 2014 to deliver the Count on Us Maths Secondary Challenge. It is a unique, inter-school maths programme for Year 7, 8 and 9 students across London, which aims to improve confidence and fluency in maths. Students practise in school and can compete in an exciting maths tournament against their peers, with the aim of reaching the Grand Final held at City Hall.
By combining a series of mental arithmetic and problem-solving games, Count on Us helps develop students' mathematical knowledge and encourage enjoyment of the subject. The activities are designed and developed in partnership with education consultants, The Maths Zone. The five Count on Us games are:
Hedgehog: A dice game using probability
24® Game: A fast-paced game of mental arithmetic
Algebraic Problem Solving: A themed team game of algebra
Data-Chart-Analysis: A game using real-world statistics
GridLines: A card game of geometry
The resources are designed to be used in classrooms, maths clubs and in-school tournaments. Schools taking part receive teacher training, a resource kit to support the Count on Us activities and accompanying online teacher guides and student workbooks.
Since 2014, over 30,000 students have taken part in the Count on Us Secondary Challenge with 92% of participating students saying the programme improved their problem-solving skills and their motivation in maths. Teachers also noted increased confidence, resilience, teamwork and positive attitude towards maths through taking part in the Challenge.
"It was one of the highlights of Year 9 for me. Being in City Hall might be a once-in-a-lifetime opportunity, and the atmosphere was amazing."

– A student at Harris Academy Beckenham, Bromley
For the 2023/24 academic year, Count on Us teacher training will take place at venues across London in November, December and January. Schools can then start using the resources in KS3 lessons and maths clubs throughout the spring term – leading up to Regional Heats after the Easter holidays and finishing with the Grand Final in late June.
"We've had a fantastic experience. It's helped me bond with students and given me ideas to use in lessons."

– A teacher at Hammersmith Academy, Hammersmith and Fulham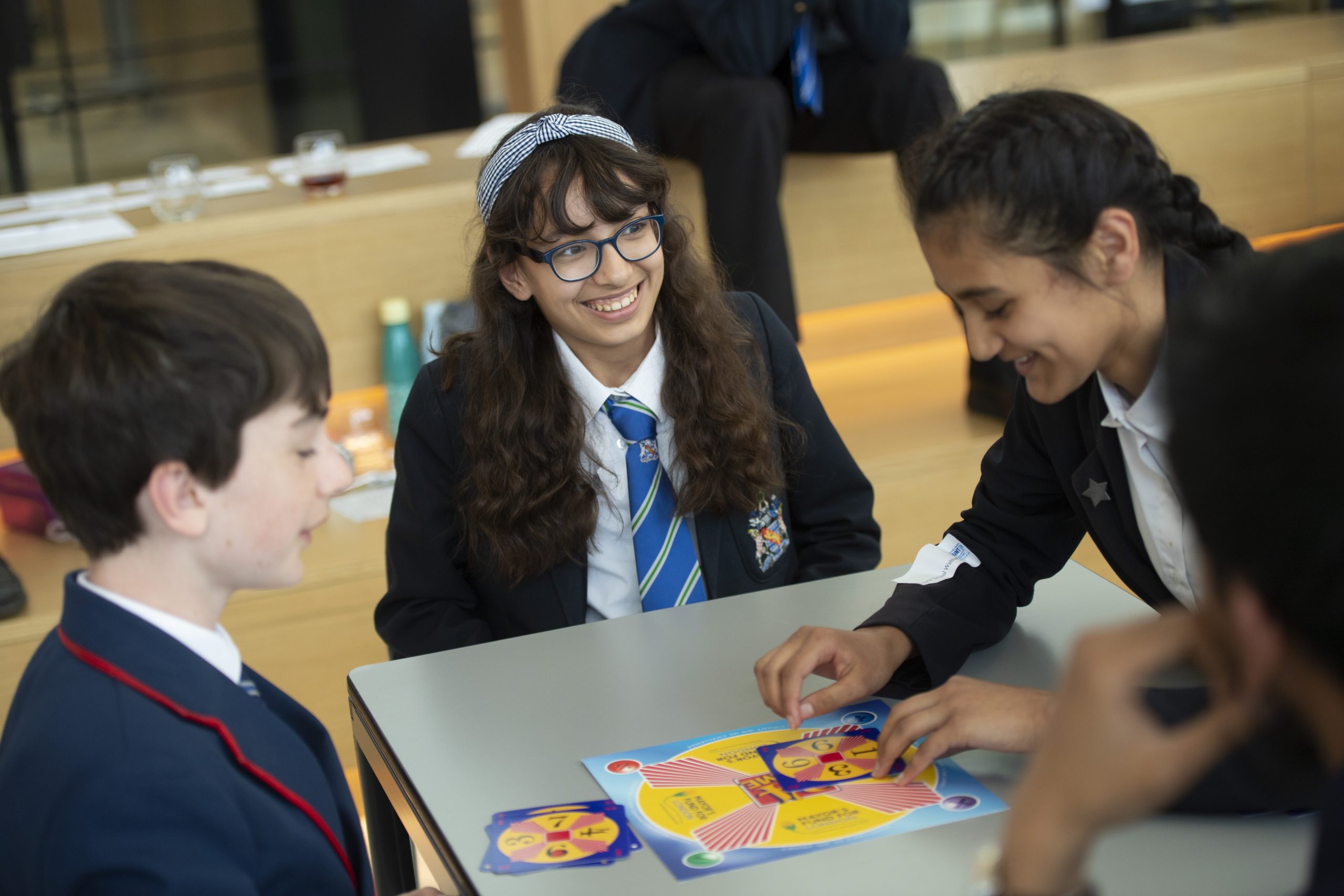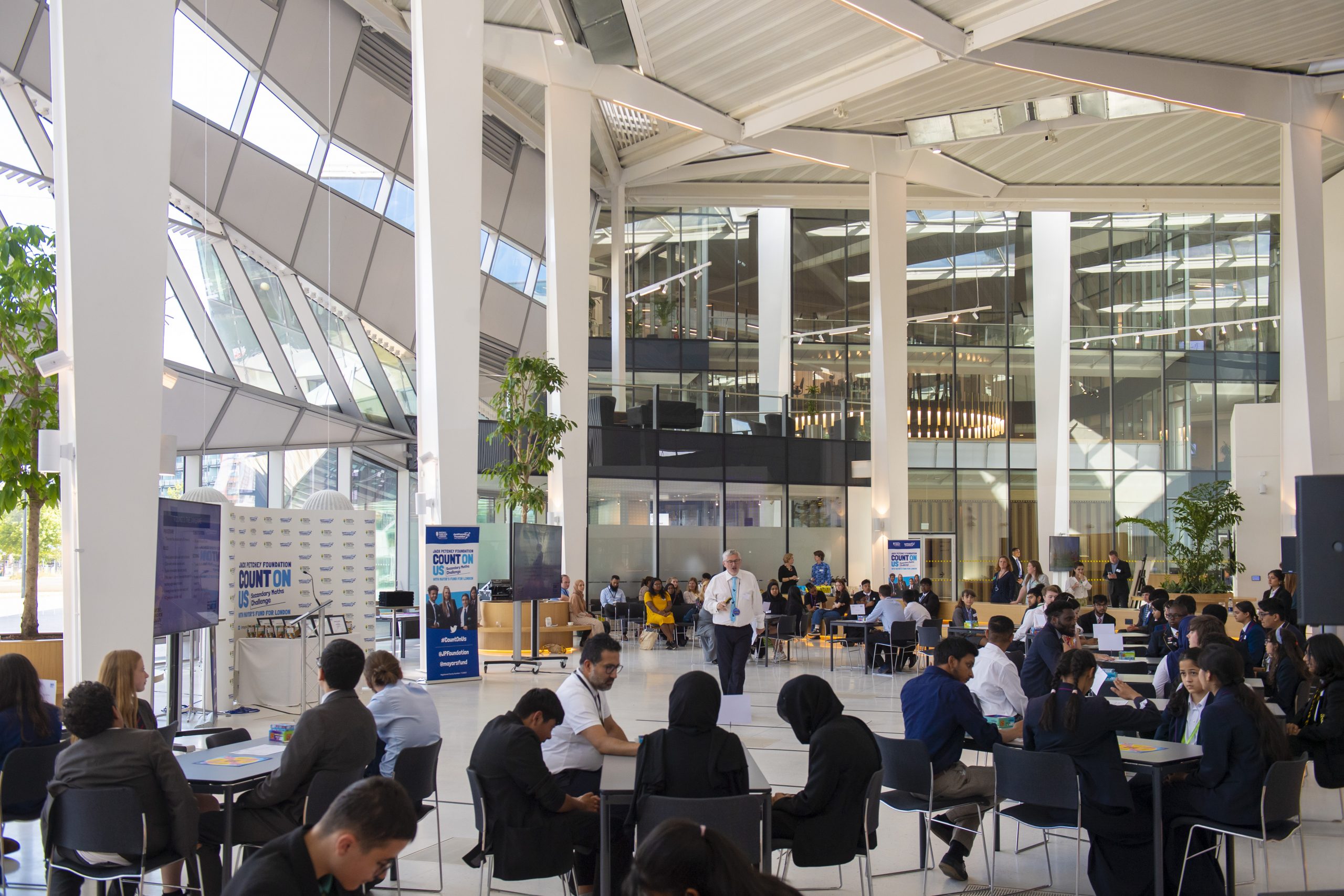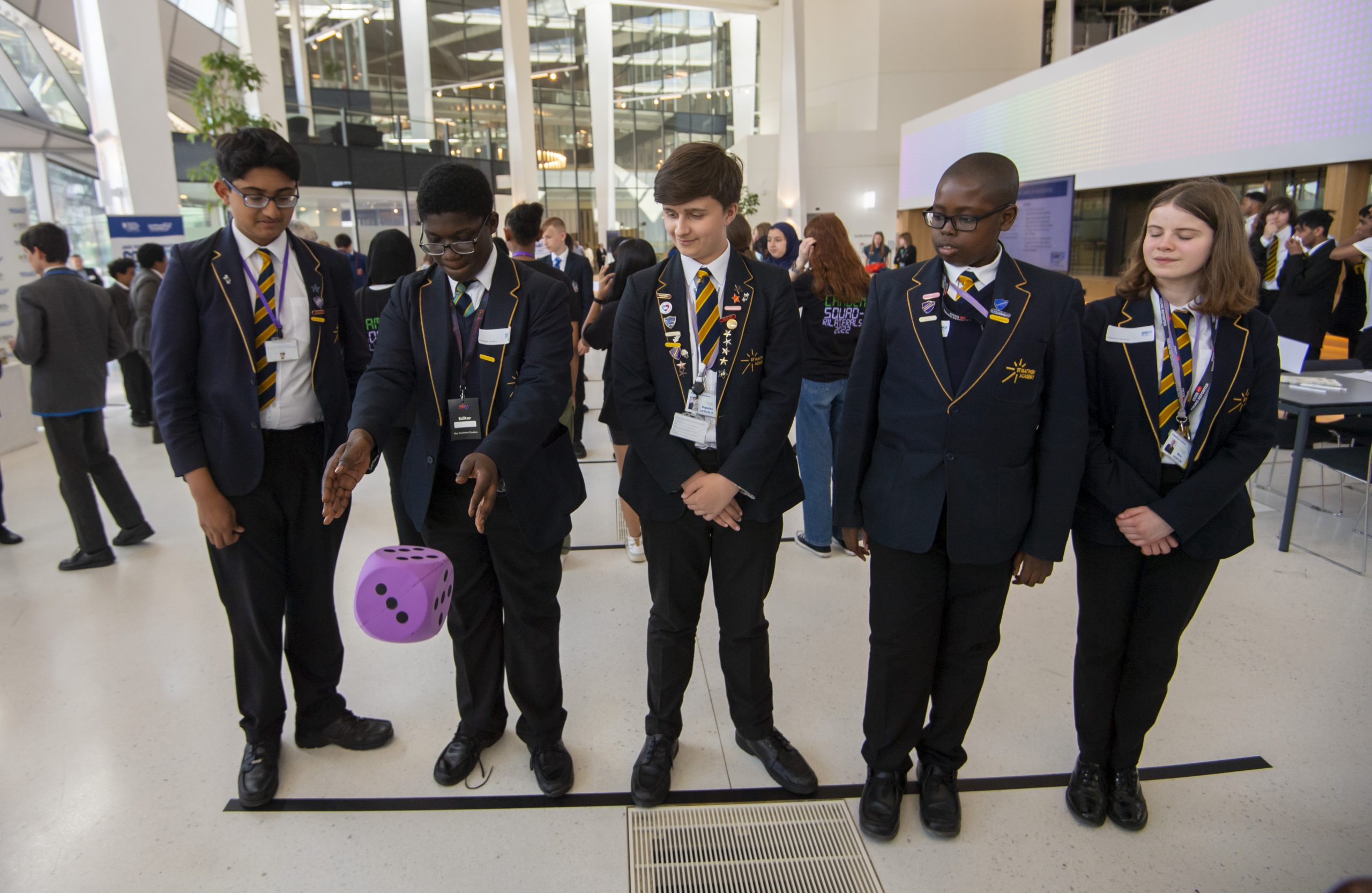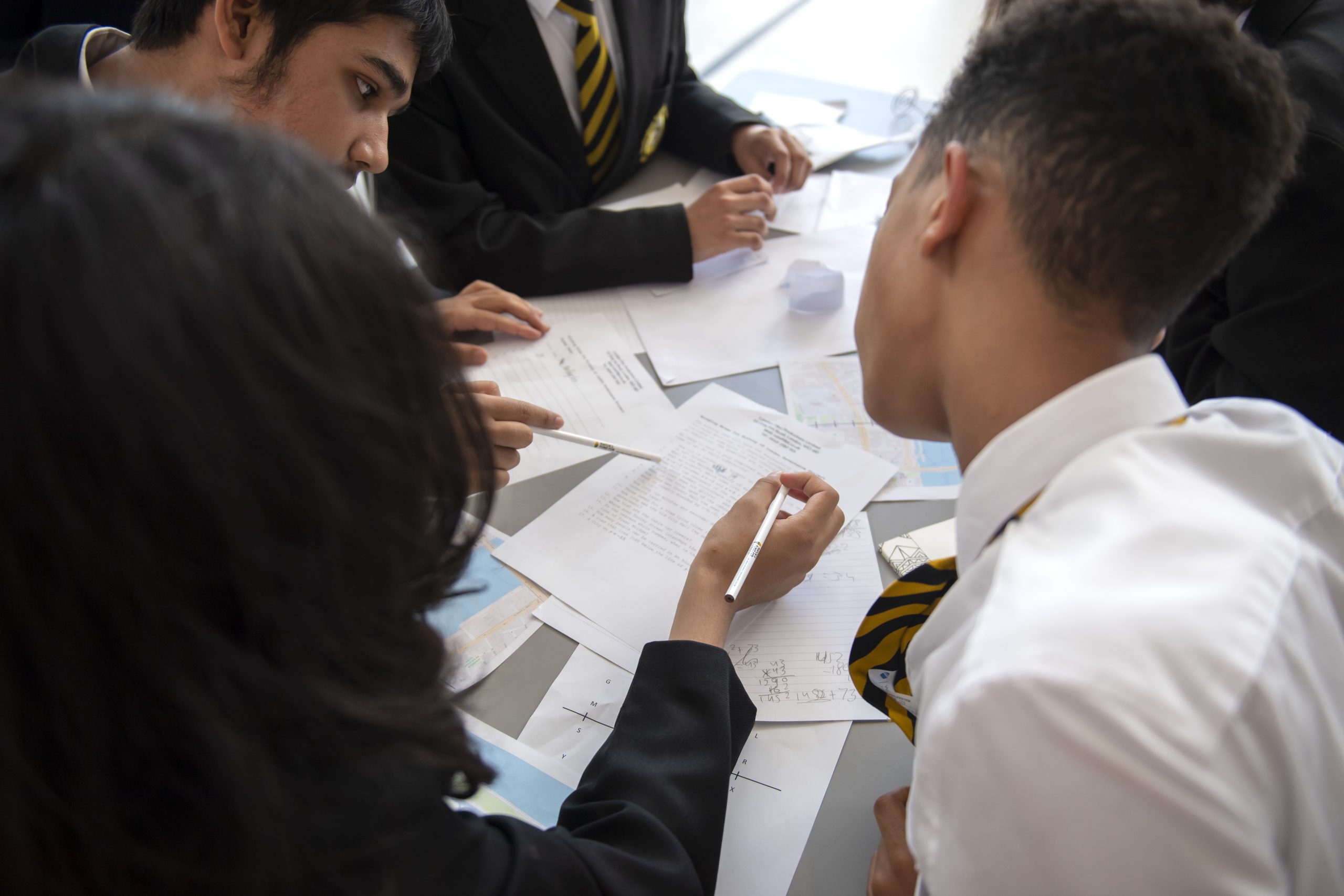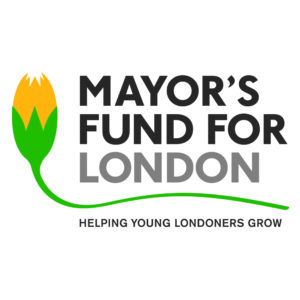 We would love to get your school involved this year!