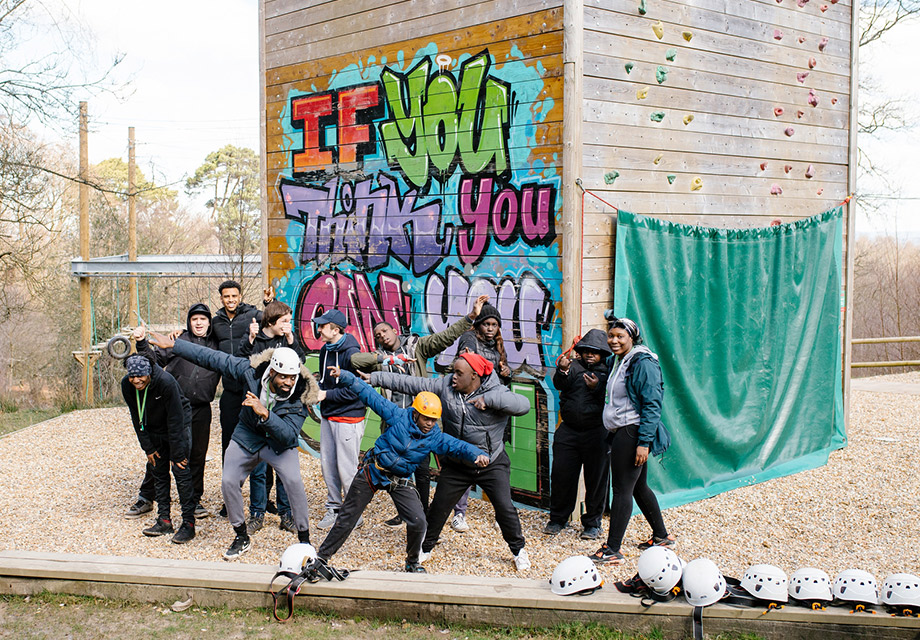 The Jack Petchey Foundation works with London Youth to support young people across London to get active by getting involved in sport.
A grant from the Jack Petchey Foundation has helped London Youth work with its member organisations all over London to inspire and support thousands of young people to get active, through sport and outdoor adventure.
The funding has enabled London Youth to host a series of holiday sports tournaments and events, giving young people from all across the capital the chance to have fun, compete and learn valuable lessons about sport and teamwork throughout the year. Over 4628 young people have taken part in a range of tournaments and events across London. The funding is also providing 440 young people with training opportunities to lead activities within their local community gaining valuable skills and experience.
In March 2018 we ran Wellbeing residential, focusing on strengthening young people's wellbeing and mental health, through a number of sessions including stress management techniques, mindfulness, communication and creating raps on positive self-imagery. We were able to host 39 young people and 14 youth workers from 8 youth organisations working with a diverse group of young people across 6 London boroughs.
Jas Hothi, one of London Youth's sports development officers, says: 'Giving young people the chance to take part in sports events in the school holidays seems to be something they really welcome. For lots of young people who may not be able to afford to go on organised trips, or whose parents or carers are working, the chance to go with your youth club to take part in high quality tournaments or events, free of charge, is fantastic. We work with youth clubs every day to give young people who don't usually play sport the chance to try something new, and taking part in a tournament / events is for many of them a great way of adding to their experience.'
The Foundation has also generously supported London Youth to offer more young people adventurous opportunities out of town, by funding the creation of the spectacular new Petchified Zone at the beautiful Hindleap Warren outdoor centre in Sussex. The zone includes three eye-catching challenge activities – a climbing and abseil tower, a zip wire, and an high ropes course. The centre is used every weekend by young people from youth clubs in London, and the Petchified Zone represents a brilliant chance for them to challenge themselves to be the best they can be. All three activities are fully accessible, so that young people with disabilities can enjoy the same thrilling experience as their peers and friends. Over 150,000 young people will be challenged to overcome their fears in the Petchified Zone – all inspired by Sir Jack's words 'if you think you can, you can!'