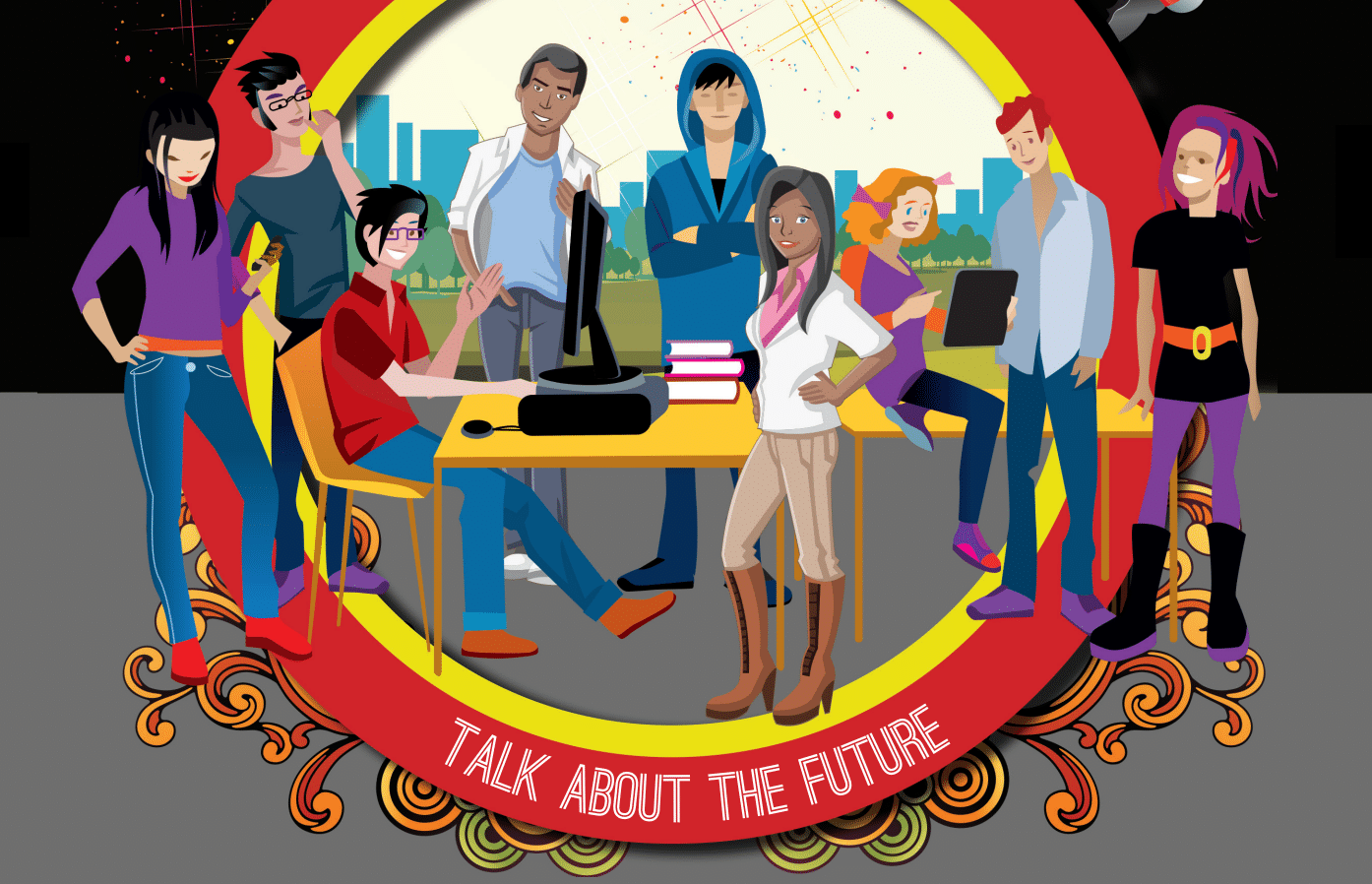 Talk The Talk is a charity providing staff and students with a range of practical oracy workshops – all delivered by professional experts and qualified teachers, especially trained in the use of oracy as an educational tool. In partnership with the Jack Petchey Foundation, schools in London and Essex on the Achievement Award scheme can receive a subsidy of 50% off their Year 12 Talk About the Future programme.
Are your students ready to move on?
Leaving school to enter the world of work, further training or education is both an exciting and daunting time. The prospect of independence is often overwhelming.
The whole day workshop Talk About The Future supports students preparing to leave school or college by developing the competencies needed to take this next step with confidence and a positive mindset. This school workshop contains meaningful activities meeting the Gatsby Benchmarks.
Workshop Aims:
Identifying employability skills
Developing interview skills
Nurturing presentation skills
Improving connections with employers
Boosting self-esteem
 Excellent communication with students – relatable and friendly. A great balance between discussion and feedback with lots of enthusiasm and participation. Students now beginning to consider their future prospects with clear facts.
– Mossbourne Community School, Hackney

What does this workshop involve?
This workshop is aimed at students who are either in their final year of secondary school or in Sixth Form – with a focus on improving their connections with employers, colleges and universities.
At the end of this workshop students will be able to keep their workbook which will assist them in creating their first CV, completing their UCAS application and preparing for upcoming interviews.
During the workshop students will:
Talk about their life experiences and translate these into a defined set of unique skills
Talk about their plans for moving on – and how confident they feel about this
Learn about preparing for an interview and appropriate communication during an interview
Prepare a set of open questions and undergo mock interviews, both as interviewer and interviewee
Explore the impact and necessity of personal anecdotes within the interview situation
Prepare for and undergo a mock interview with their trainer and peers
Students are highly engaged and are learning a lot of good skills. Pace is good and the sessions progress well. The trainer is obviously vastly experienced with training school children. Excellent.
– Prendergast Ladywell School, Lewisham

After the workshop:
Receive a personal Impact Report reporting progress across 3 measures and based on student self-assessment during the workshop.
Access our free online follow-up support – online video based lessons and classroom resources – to help you embed the skills and confidence in the weeks after the workshops.