Former Achievement Award and Community Award winner recognised in Queen's Honours List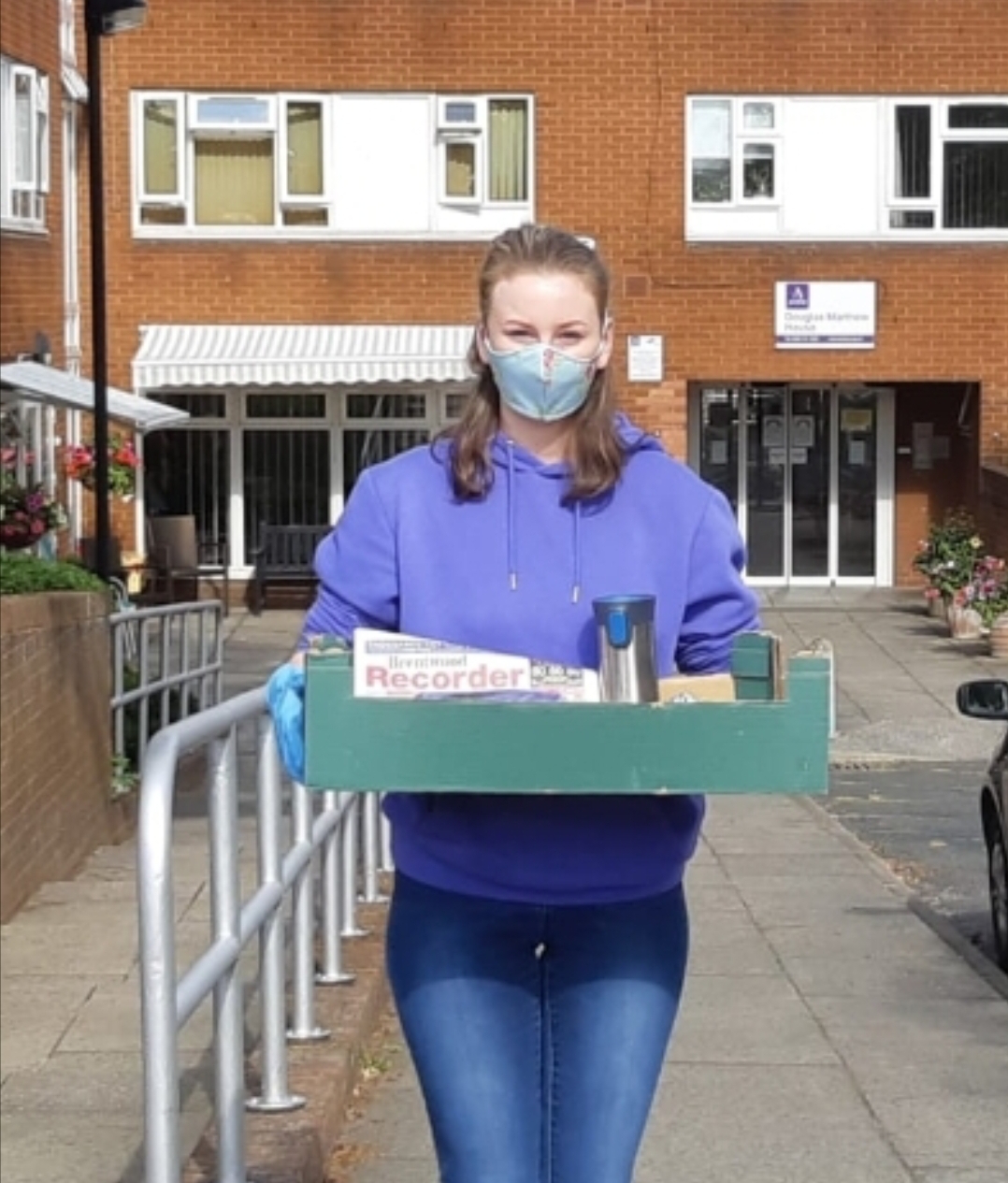 Apple-Jane Hayward, 17, from Brentwood has been awarded a British Empire Medal for her work helping vulnerable members of the community during the lockdown by the Queen as part of her birthday honours list.
At the beginning of the lockdown, Apple-Jane called her fellow Sea Cadets from St Vincent, Brentwood, regularly to check up on them and offer support. She also made calls to elderly members of her family and members of the Royal Naval Association to check in on how they were doing.
Her wish to help others then progressed to volunteering with the Brentwood COVID-19 Mutual Aid Group where she supported the community at large by distributing recycling sacks, cooking and delivering hot meals to lonely and vulnerable members of society.
"I wanted to do something positive to make a difference to let the lonely and vulnerable people in our community know that someone is thinking about them, so they know they are not alone." AJ explains.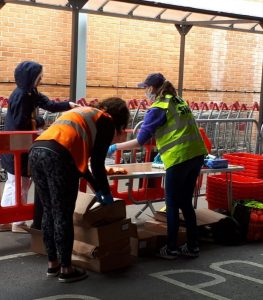 Apple-Jane's mother, Samantha, told us: "She was also struggling with worries about her own father who is an Officer at Brentwood Fire Station, so she decided to put her feelings down on paper."
AJ wrote an open letter to the children of front line workers to let them know that they are not alone and that other children have the same worries too. AJ sent this to her English Teacher and her Sea Cadet Unit, who were blown away.
The letter was then shared on social media, and Apple-Jane has had many families get in touch with her to tell her about how it motivated them to sit down with their children and talk about the situation.
In fact, Apple-Jane's letter inspired the London Ambulance Service to write a letter to every child of their staff members, thanking them for sharing their parents with the service throughout the pandemic.
"She is thrilled that her words were able to help so many families." Said Samantha.
In addition to this, AJ has been supporting her Sea Cadet unit with weekly Zoom sessions and quizzes and has taken part in the National Cadet Peer Educator Forum.
Apple-Jane was presented with a Jack Petchey Community Award for going above and beyond to help others during the pandemic over the summer.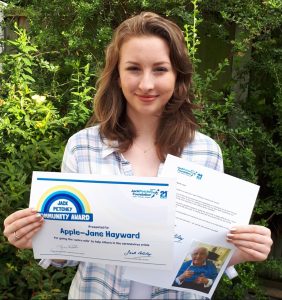 She said: "When I received the letter from Sir Jack about the Community Award, I was so happy. It was as if he was telling me I was doing some good and making a difference and that he was behind me."
Apple-Jane has since been recognised in the Queen's birthday honours list, and will attend her garden party next year. Of those recognised in the birthday honours list, 72% were people helping their local communities, reflecting the mass-movement of community spirit in the country during the pandemic.
Apple-Jane also received a Jack Petchey Achievement Award from her Sea Cadet unit back in 2017 for being the most improved cadet. In addition, AJ's family have been awarded 7 Jack Petchey awards between them, with her Grandad being awarded one of the first Leader Awards back when the Foundation began.