I worked at the Jack Petchey Foundation and this is what I learnt…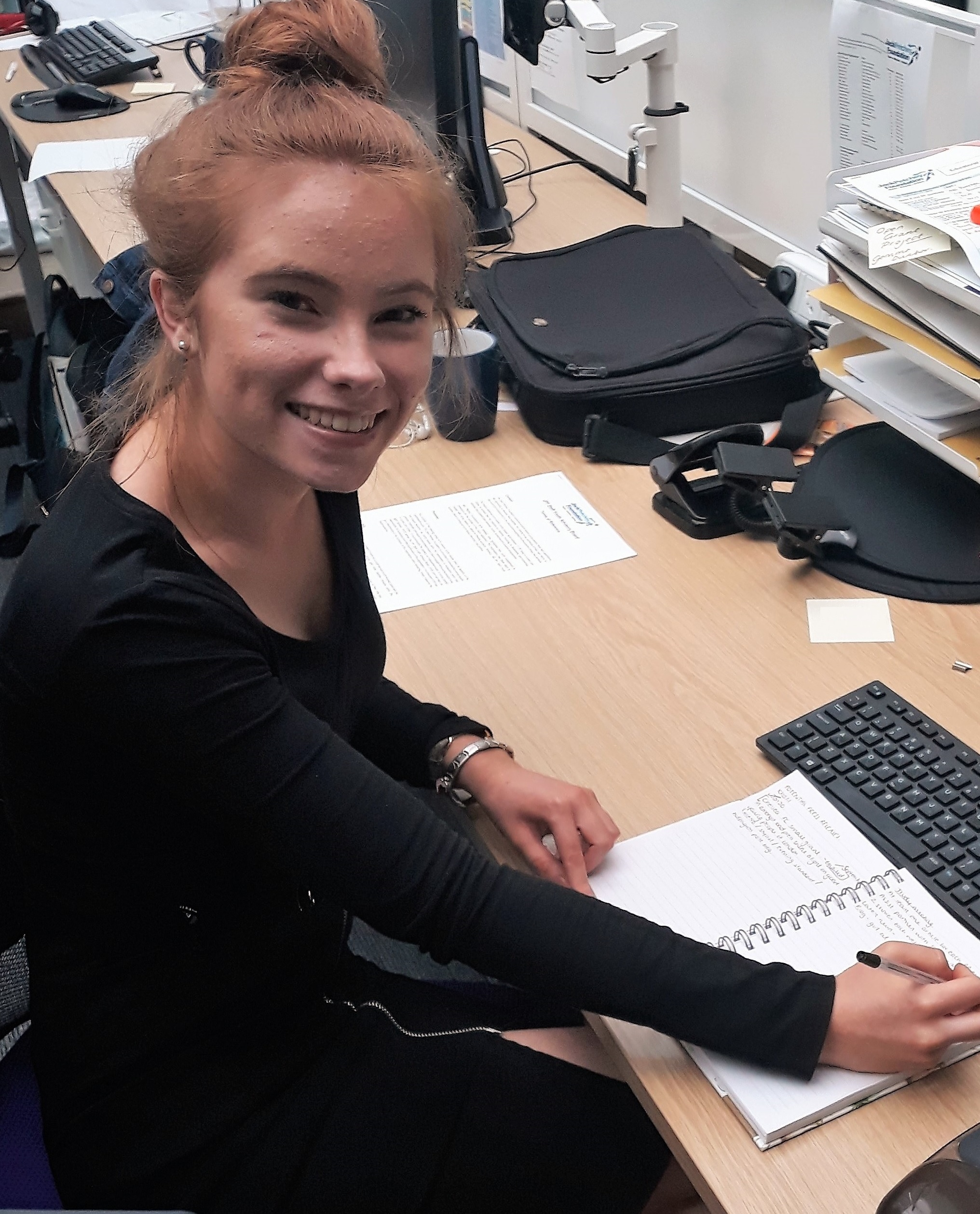 I am Molly Roberts, I'm 17 years old and I attend Sacred Heart of Mary's Girl school. I got to take on a great opportunity of working within the Jack Petchey Foundation, as part of a work experience placement. The Jack Petchey Foundation has allowed individual achievements within my school, as well as a large number of other schools and organisations, to be noticed and awarded, bringing a proud atmosphere to the school on a regular basis. Due to this, I was really intrigued to come and see the working process of the Jack Petchey Foundation. So, when the opportunity came up, I had to take it.
Before coming here, I was aware of the Jack Petchey Foundation however I did not have detailed knowledge on the ins and outs of the Foundation. However, I am now happy that over the course of the week that has changed as I now I have a great understanding of the Jack Petchey Foundation.
While being on work experience I met the lovely people that work within the Jack Petchey Foundation, the most genuine and warming people to have gained experience from. They made my week beneficial as well as enjoyable, which was great! I was able to experience a number of tasks that are completed on a day to day basis within the Jack Petchey Foundation; Admin tasks, PR tasks and I even had the chance to attend a formal meeting. I was busy all week, nevertheless it was brilliant as it allowed me to gain a real feel of the working environment and allowed me to gain information on the Foundation itself.
While being at the Jack Petchey Foundation I learnt that within most work places there are a number of different sectors that make something work, this allowed me to broaden my knowledge on the type of vacancies the world has to offer. While being specifically at the Jack Petchey Foundation I learnt the process of what the staff do, I learnt how it helps young people to be encouraged and motivated to take on extraordinary things, I learnt how to file away reports and learnt how PR help to make the Foundation work.
From working for the Jack Petchey Foundation I improved many of my skills. Through the week I was able to improve my confidence as it was something new for me, I was warmly welcomed into the organisation which really helped. Also, as I am at the age of the target market who the Jack Petchey Foundation try to motivate. My opinion was also noted and respected. Also, I am happy to say I now have the knowledge of how effective the Jack Petchey Foundation actually is and how aware young people should be of it.
I loved having the chance to work in such a great environment, with the best people who helped me to work to my best ability, which really improved my experience of the working atmosphere, I hope to come again soon!