Jack Petchey Table Tennis Competitor to Volunteer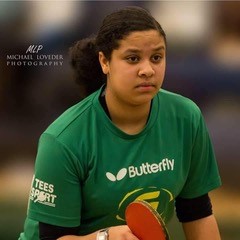 Demi Reid has recently joined the Table Tennis England Schools Committee after competing in the Jack Petchey Team and Individual Finals. We asked her about what she loves about table tennis and what motivated her to get more involved in the sport as a volunteer.
I started competing in the Jack Petchey Table Tennis Programme in my first year of secondary school. My first experience was quite scary as it was the first major tournament I had ever played, but the venue, people and  experience was amazing. Once I got into it, I had never felt so comfortable and the social aspect of the day was amazing. The years ahead got better, and I would always look forward to the next table tennis event at my school.
I had the privilege of playing both individual and team finals during my school years and managed to leave with a first-place consolation medal, a bronze medal, 2 silver medals and a gold medal in my years at school. The organisation and experience for me made me feel comfortable, every year it was the highlight of my table tennis training, to put everything into practice.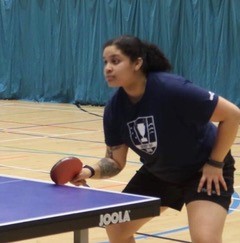 Recently, I joined the Table Tennis committee through the UK Sport Jobs website. I decided to apply when I read what they hope to achieve and their requirements from their applicants. I knew that from my love for table tennis and my past experience that I could really make a difference to the school committee and was very eager to get onboard.
I wanted to make a difference by taking into count my own experience both at secondary school as a player and as the president of my own table tennis club at uni where I had a chance to learn a lot and channel that into something I'm proud about.
It can be hard to motivate yourself, especially during this worldwide pandemic, and I wont lie it has been difficult but I felt by surrounding myself with people and staying positive I can be more productive. By putting good energy out into the world and what your doing, good energy comes back. I do also believe that if you're positive, that same aura will come back to you in the ways of productive, towards life and what you want to achieve.
If I was to give my younger self advice now, I would say to focus on things that are important, and shy away those that aren't. Directing your focus and effort on both yourself and the help/guidance you could give to others is the best way to drive forwards.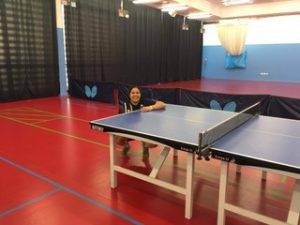 Are you a former Achievement Award winner, or an alumni of one of our partnership programmes? Get in touch! We'd love to hear and share your story. Email pr@jackpetchey.org.uk today!