My New Normal: Avani on a cleaner environment, wellbeing and family time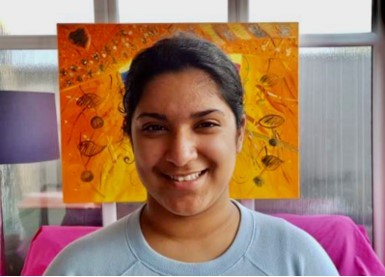 Each week we bring you the voice of one of the young people we are working with at the Jack Petchey Foundation to share their thoughts, ideas and tips about how to stay positive and look to the future. As the lockdown is lifting we have one question for our bloggers: what do you want to see from the "New Normal"?
This week's blog from Avani, recent Community Award winner, who has previously written a blog for us about her experience of the lockdown. Avani talks about what she has learned to appreciate from the lockdown, and what society could learn to take forward into the "new normal" from this experience. 
When planning this post, I thought to myself 'what have I really enjoyed during lockdown or what are the positives?'. The three key ideas that I thought of were: a cleaner environment, a lot more quality family time and improved mental health and wellbeing for teenagers, specifically.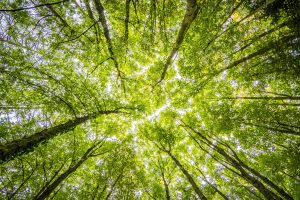 A cleaner environment…
Can you ask yourself this question: what do I remember about the first few days or weeks of lockdown? Try to forget all the not-so positive aspects, though I know there must have been atleast a few! Personally, I remember the sound of birds first thing in the morning, taking a moment to open my curtains and just watch the sun slowly rise or gazing out of my window watching the sun set or even looking up to the blue sky to see no planes flying over. Wasn't that experience incredible? If I was to name one thing lockdown has taught me the most, it would be that we should appreciate the little things so much more in life, because they actually mean a lot more than the big things. When reminiscing about this, did I realise that these were all linked by a cleaner environment.
If you hadn't read or seen the news during lockdown, let me fill you in: "Pollution levels fall 'dramatically'", "Lockdown sees capital clean up its act as air pollution plummets" and "Global CO2 emissions 'fell to lowest level in 14 years' during lockdowns. In Bristol each week, 5 people die due to high pollution levels, each year over 29,000 people are affected by this chronic hazard across the UK and 190,000 Cardiovascular-related deaths are brought forward by an average of 2 years. Not only does air pollution affect physical health but mental health! Wouldn't you be able to glance up and see stars fill the sky, or clearer skies and hear more birds- would that not make you happier? Just think, what could I be doing to reduce air pollution, but still keeping safe? For example reduce car journeys- only take necessary ones.
More time to focus on mental health…
Lockdown has taught me a lot about myself and I've been able to do a lot of self-reflection. It's given me time to focus on myself and improve my mental wellbeing. I know many people my age who have also tried to focus on their mental health – remember it's just as important as physical health, but the best thing is that they are both connected, so you can juggle two "tasks" at once, for example walking outdoors improves both physical and mental health. A lot of young people have struggled with mental health over the lockdown period, especially because of the lost aspect of social interaction and a newfound isolation and loneliness- so I would really encourage people to start to try to improve their mental health (I have to admit: it's not as easy as it sounds), particularly before the school year kicks in again. If you've been on social media and you are realising that it may actually be having a negative effect on your mental health: LOG OUT of Instagram or Snapchat, whatever you choose- give yourself a break! Why not try some mindfulness or deep breathing? A key step in achieving good mental health and wellbeing is accepting you can't always change everything and you must accept and respect yourself for who you are!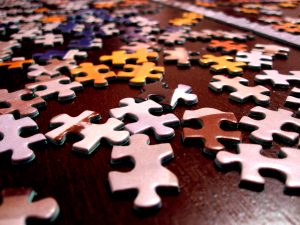 Appreciate family time…
What about family-time, it's a good way of easing into a comfortable, open discussion and talking about your feelings. I don't know about you but I've done lots of gardening over the lockdown period. The actual process of going outdoors, getting messy and muddy and watching your plants grow day by day is so rewarding, and it's even better with family. My family's policy is to be honest, open and transparent. This in my opinion, is the most comfortable and easy way of opening up about feelings and general talk. Family-time has been something my family has always been keen on, we have informal dinners all together, weekly/daily meet-ups and talk and listen about each other's days at school on our way back from school.
But lockdown family time has meant that we are able to spend hours together doing so much more together, many reading would probably say 'I have something better to do'. But really, in a few years time when you are at pursuing what you want, you'll miss these family moments. So make the most out of them, don't allow them to be a cliché idea. My sister wanted to do a 1000 piece puzzle and we've never been a keen puzzle-loving family, but sitting down together, working as a team, completing it- was a visual achievement in itself, but the time together was so much more valuable.
This is something I know I will treasure and really carry forward forever- make the most of your time with your family and tell them how much you really love them. You never know what will happen next.
Are you interested in featuring on our website? Do you want to discuss your hopes for the "new normal", what you'd like to see from society and what positive things you've experienced in the lockdown? Email pr@jackpetchey.org.uk today with the subject Blog Post and a little bit about yourself. We always want more young people's voices on our channels!