My New Normal: Chris on the Importance of Youth Clubs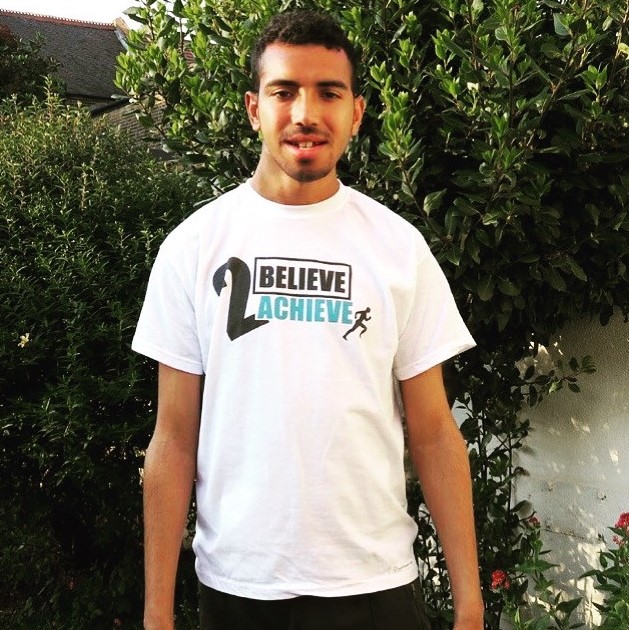 Each week we bring you the voice of one of the young people we are working with at the Jack Petchey Foundation to share their thoughts, ideas and tips about how to stay positive and look to the future. As the lockdown always changing we have one question for our bloggers: what do you want to see from the "New Normal"?
This week we spoke to Christopher, an athlete who was going to compete in the Special Olympic National Games in Liverpool. Chris talks about how youth clubs and opportunities for young people have been so important to him during the lockdown and how he hopes these will continue into the new normal.
My name is Christopher this is what I want to see in the new normal.
Staying well is very important to me because I have a Learning Disability and Bi-Polar. If I am not well I will put myself in a lot of trouble and danger to myself and family. While I have been keeping safe during the pandemic, other areas of life have been greatly affected by the pandemic…
I have been disappointed with all the events that have been cancelled this year because of the COVID-19 pandemic. I was really looking forward to the Tokyo 2020 Olympics and Paralympics as I am a disability athlete. I was particularly upset about the special Olympics National Games in Liverpool being cancelled as I was supposed to be running the 800m there. The Special Olympics is a sports competition for people with Learning Disabilities. It is a great opportunity to compete on a level playing field as often I have to compete against mainstream athletes which can be difficult.
It has also been frustrating for young people that GCCSE Exams and A-Levels  exams are not happening and I know this has added to young people's stress levels. Also the Black Lives Matter campaign which raised awareness of inequality across the world affected me greatly, seeing what happened to George Floyd making me very upset. But it has also been inspiring to see how people have come together to bring about change.
COVID-19 has massively affected youth clubs, young people and the charity sector who are trying to help people in their community. I volunteer with a local youth charity, Waltham Forest Worth Unlimited who have found this time very difficult. They have a youth bus which visits five housing estates offering sessions where young people are able to access information and support from youth workers, as well as cooking, games and quizzes. The youth bus is kitted out with three computers with internet access, an x-box and play station.
I help out in their offices as a volunteer, I helped with merchandise, admin and research. Over lockdown I could not go into the office so I decided to try and raise funds for them by asking people to send in donations in return for t-shirts, water bottles and wrist bands that I had designed with the message "Believe to Achieve".
I raised £1,175 for them, which I am very proud of. But in the New Normal I would like to see councils and government step up a bit more to support charities that help young people, especially now. It made me feel good to help them as I felt I was making a difference to our local community as they are going to put the money towards a new youth bus. In my opinion we need more youth clubs and disability clubs because some young people have no one to turn to.
I have attended two youth clubs in the borough that have both helped me a lot. I went to The Limes Community Centre who offer lots of different activities for people with or without disabilities. I did a course called Creative Journeys where I learnt t-shirt and digital printing, embroidery and screen printing. I designed t-shirts which we sold to help raise money. It built up my self-esteem as I didn't believe that I could do stuff like that. 
I have also been going to Youthwave, a club run by Emmanuel Community Church International. I really enjoy it – it feels like a family and I feel safe there. We play games, sing, dance, listen to talks. I took part in a talent show which was great fun. The people there are very welcoming and supportive. We haven't been able to meet because of COVID-19 but we've still been able to meet online and the leaders have been in contact by phone.
They have really helped me with my confidence.
I have been very lucky that I have a great social support network around me youth workers, social worker, friends and familly and people that I trust. If I didn't have that I would find things more difficult.  I worry for people who don't have the support that I do.
I think young people should all have access to clubs like mine. Because they help young people like me come out of their shell. They provide a safe space, someone to talk to, that will listen and help them develop new skills that they might need in later life. I would recommend it to anyone.
After the pandemic I hope the government start to spend more money on supporting vulnerable people and making more opportunities for the young!
Are you interested in featuring on our website? Do you want to discuss your hopes for the "new normal", what you'd like to see from society and what positive things you've experienced in the lockdown? Email pr@jackpetchey.org.uk today with the subject Blog Post and a little bit about yourself. We always want more young people's voices on our channels!